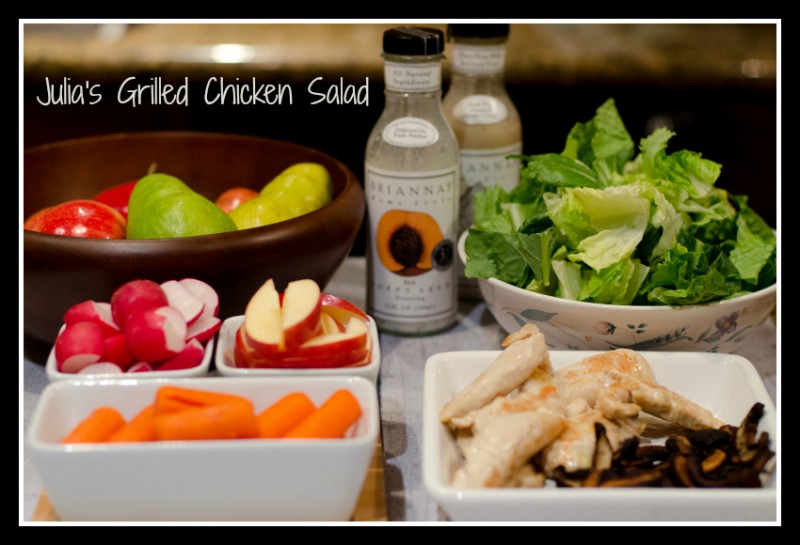 One of my favorite parts of participating in #15MinuteSuppers is that it stretches me.  It challenges me to look in my refrigerator and think of the overlooked, the obvious, and the easy!
Grilled chicken salad is so easy to throw together, but sometimes we get so caught up in the latest recipe that we forget.
I heated up a skillet with olive oil and just a touch of butter.  I pounded a few chicken strips to make them very thin and cook more quickly.  I laid the chicken in the skillet and started chopping.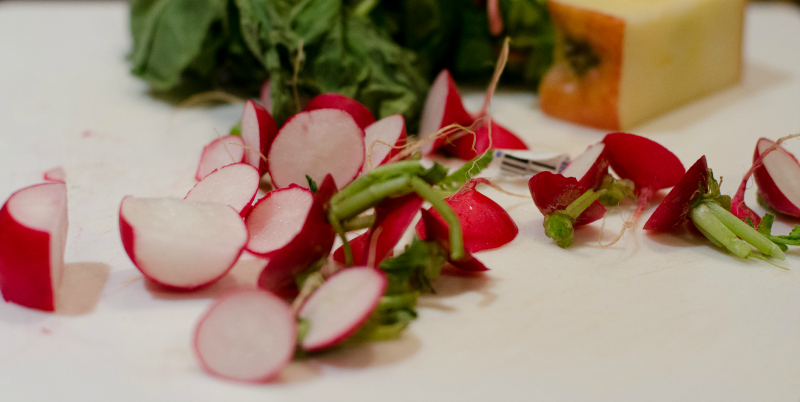 I chopped apples, mushrooms, radishes, and carrots.  This is quite an eclectic mix of salad ingredients – but it gave everyone in my family a fun choice of what to put on their salad.
When the chicken was 1/2 done on one side, I flipped the chicken over.
I called everyone down and was thankful for an easy family dinner time around the table – catching up with each other without distraction!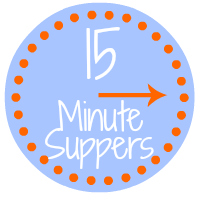 We have another wonderful week of #15MinuteSuppers for you…hope you enjoying them as much as we are. Get your family to the table fast without a lot of fuss with these fabulous ideas!
Follow 15 Minute Suppers on Facebook | Twitter | Instagram | Pinterest
and look for the #15MinuteSuppers hashtag too!
Spicy Sausage and Tots from Monzanita's
Easy Sloppy Joes from Around My Family Table
15 Minute Minestrone Soup from Better in Bulk
Julia's Grilled Chicken Salad from Songs Kate Sang
Creamy Bacon Cheeseburger Mac from How To This And That
Cheese Steak Salad from Just 2 Sisters
If you are a blogger and you'd like more info, please check out the 15 Minute Suppers website or ask to join the Facebook group to participate on Fridays…we'd love to have you join us.