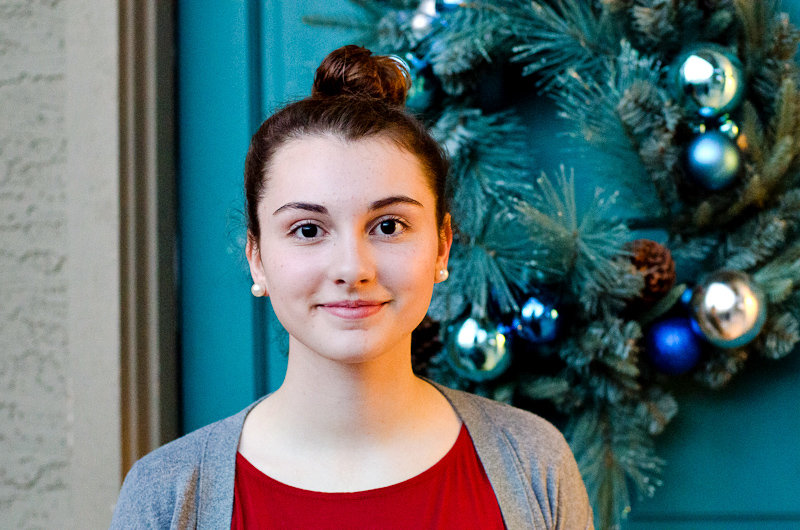 My girl J.
She loves doing fun things with her hair. Bless her heart, I still don't know what to do with my own hair, so I am not any help in this area.
She is so inspiring. If she sees a hair style she wants to try, we find a tutorial on Google. The blog, A Beautiful Mess, has a great tutorial section – Here.  (Their blog is very family friendly, which makes me comfortable when Julia looks around at the hair styles.) Then, she heads to her room and practices and practices.
This is her version of the messy bun at Christmastime.  I think she did fantastic!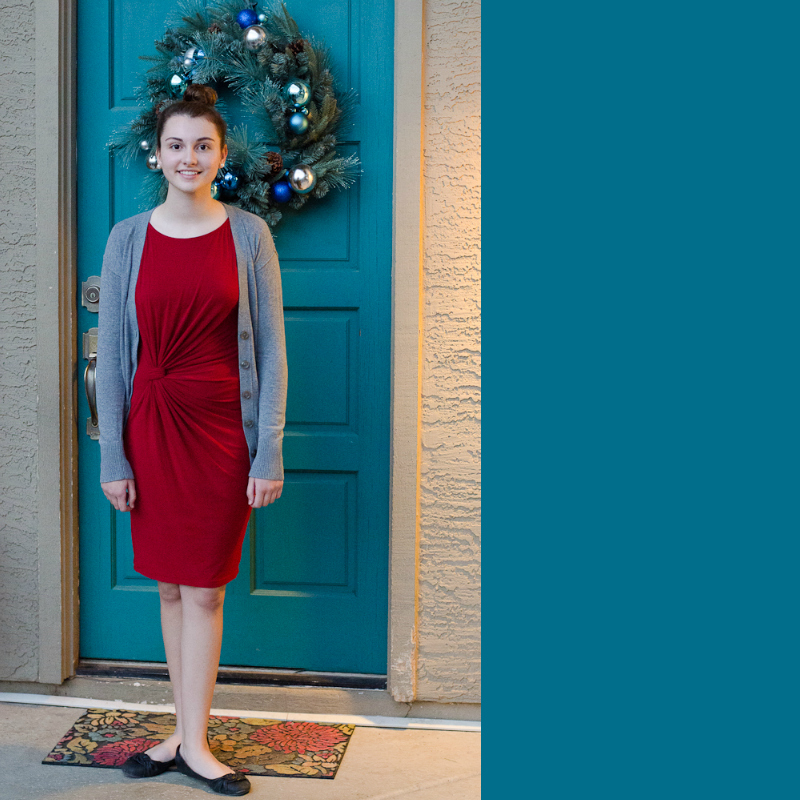 Pretty soon I am going to ask her to start doing my hair, too!
Have a great week!
Kate