Disclosure: This is sponsored recipe for Gourmet Garden through 15 Minute Suppers.  Recipe & opinions are my own.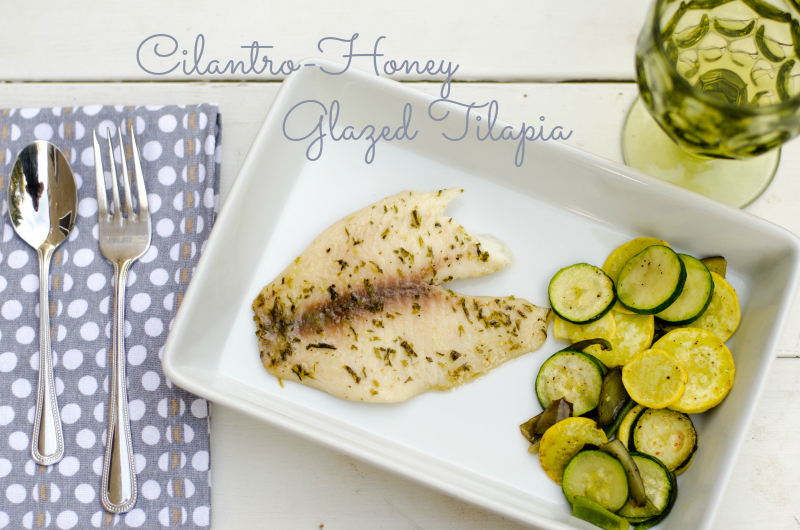 I was flipping through a cookbook sent over by Gourmet Garden, and the Cilantro-Honey Glazed Salmon caught my attention. I am in love with all things cilantro. I decided to come up with a similar recipe just for you!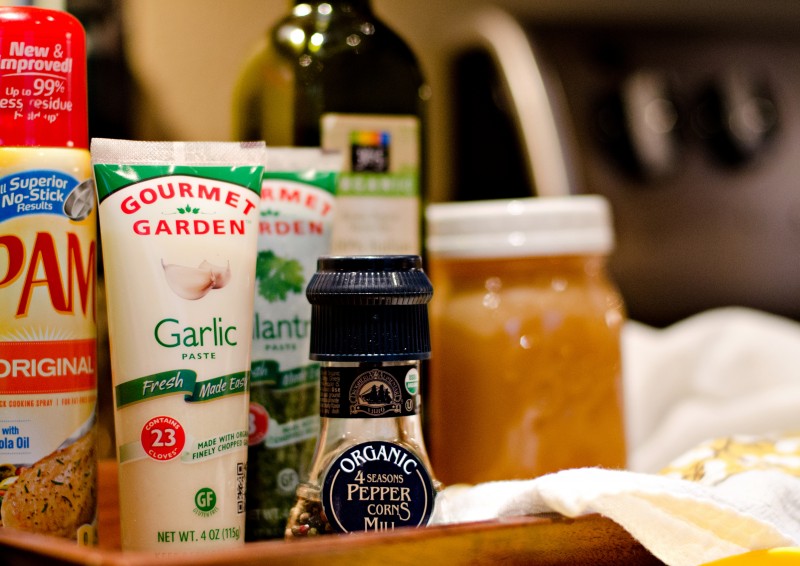 1/4 C Olive Oil
1 C Light Corn Syrup
2 Tbsp. Gourmet Garden Cilantro
2 Tbsp. Gourmet Garden Garlic
1/2 tsp. black pepper
2 fillets skinless Tilapia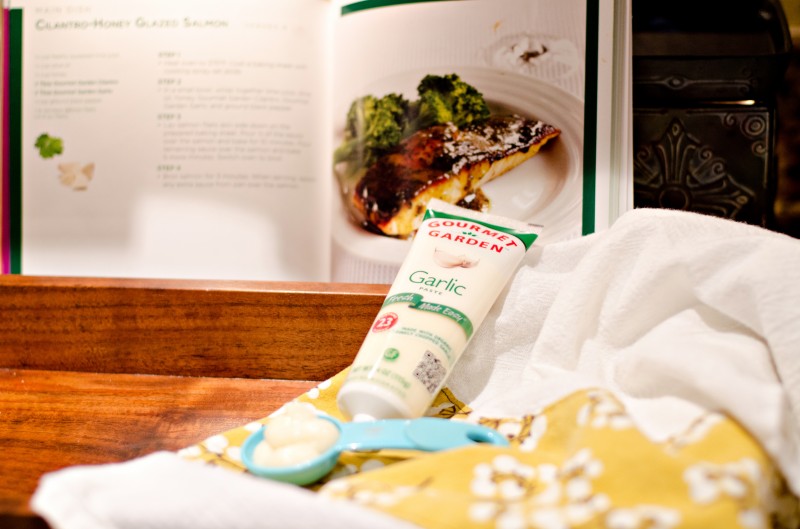 Preheat the oven to 375 degrees.
Spray a baking sheet with cooking spray and lay out the Tilipia on the baking sheet.
Mix your glaze together and pour generously over the tilipia.
This was the first time I have used the Gourmet Garden products, and I can tell you – they will absolutely become part of my kitchen staples. The consistency was perfect. It was easy to measure, smelled fresh and delicious, and mixed with the other ingredients beautifully.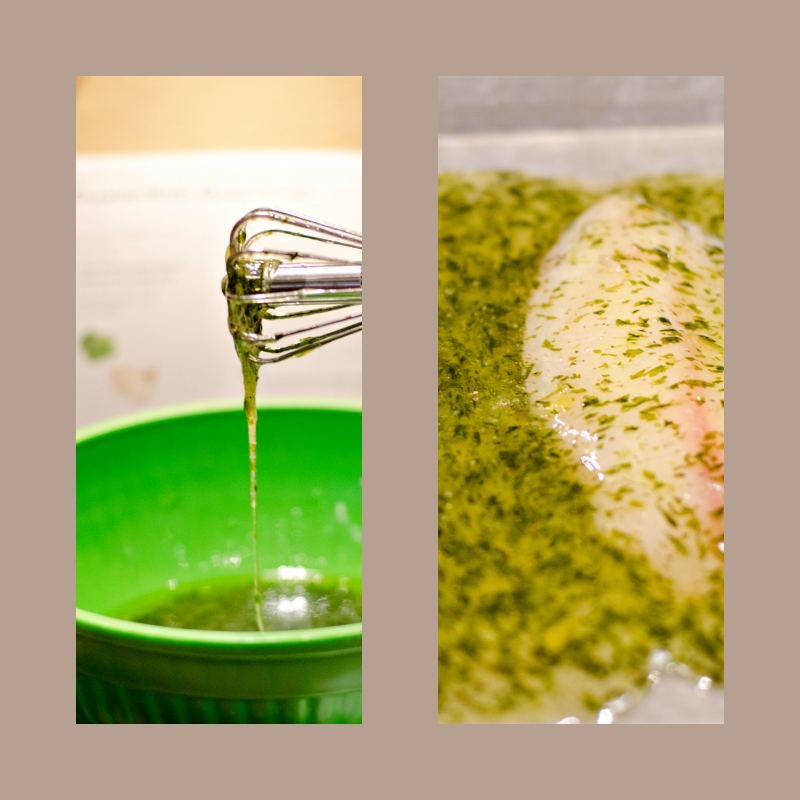 Their herbs are washed, cut, blended, and packaged within 24 hours of harvesting.
Brian and I ate outside on the back porch and treated ourselves to a little mini date. The weather is so beautiful right now. It was so nice to enjoy his company and the fish was absolutely delicious! We both cleaned our plates.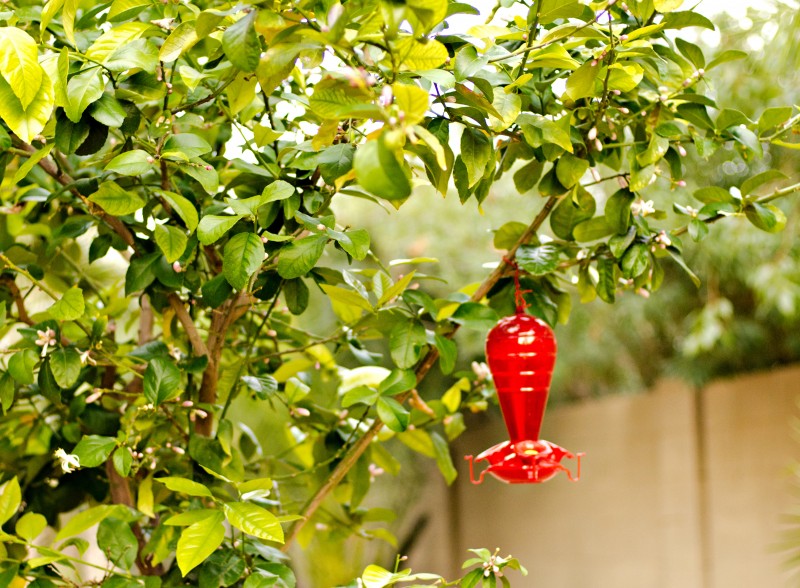 I was hoping to catch a picture of a hummingbird for you, but maybe next time!
I will definitely be making this glaze again.
I made a simple bell pepper, eggplant, squash, and zucchini side – cooked with olive oil and black pepper over medium heat for ten minutes. I wanted something simple and fresh so that we could really enjoy the cilantro and honey flavors.
Guess what?! Gourmet Garden wants to give one of you a set of their Herbs. And this isn't one or two – it is an entire set! I can't wait for you to try them – you will fall in love!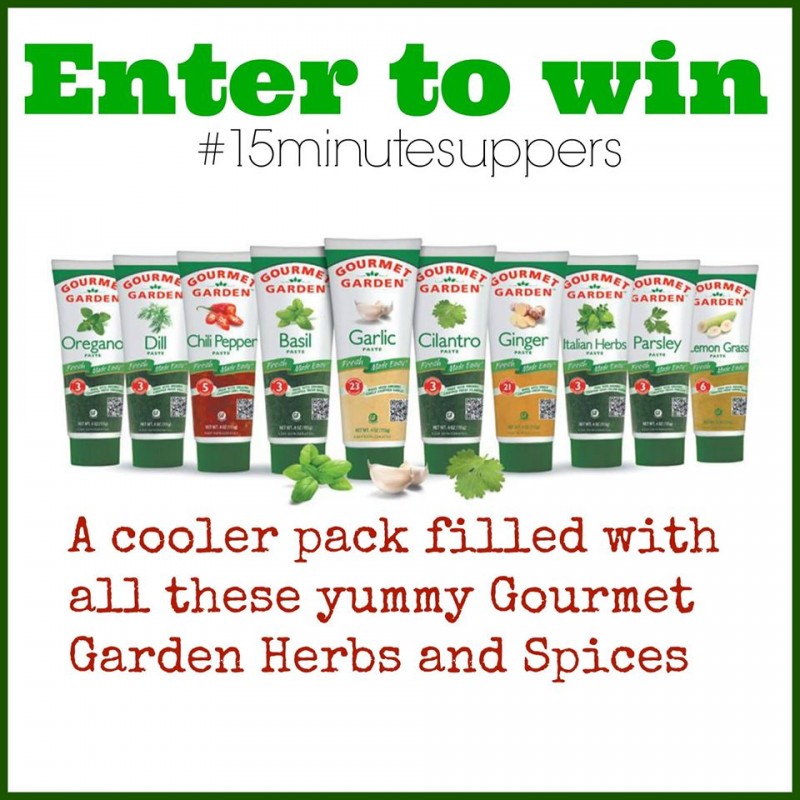 a Rafflecopter giveaway

We are so excited to be partnering with Gourmet Garden this week. Gourmet Garden offers convenient herbs and spices in tubes that make creating #15MinuteSuppers a breeze. No washing or chopping required…just squeeze in some herbs to quickly flavor your suppers! Need more quick 15 minute recipe ideas? Check out these other great #15MinuteSuppers from some of my friends!
Follow 15 Minute Suppers on Facebook | Twitter | Instagram | Pinterest and look for the #15MinuteSuppers hashtag too!
Head over to our #15MinuteSuppers Pinterest Board to see all the past recipes and more delicious goodness!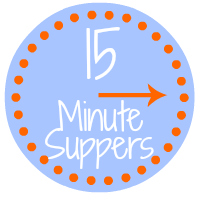 BLOGGERS: Would you like to join us at #15MinuteSuppers?
We'd love to have you! Please check out the
15 Minute Suppers
website or ask to join the
Facebook group
(for bloggers) to participate on Fridays…we'd love to have you join us.
Disclosure: This is sponsored recipe for Gourmet Garden through 15 Minute Suppers. Recipe & opinions are my own.