Thursday afternoons are a little crazy around here. The older kids are picked up from school at 3pm. We make it home by 3:30pm, with two extra friends. We leave the house by 4:15pm for choir for my oldest and the oldest friend. I return home and help two more finish homework. I pick up the older two at 6:00pm and drop off the other friend.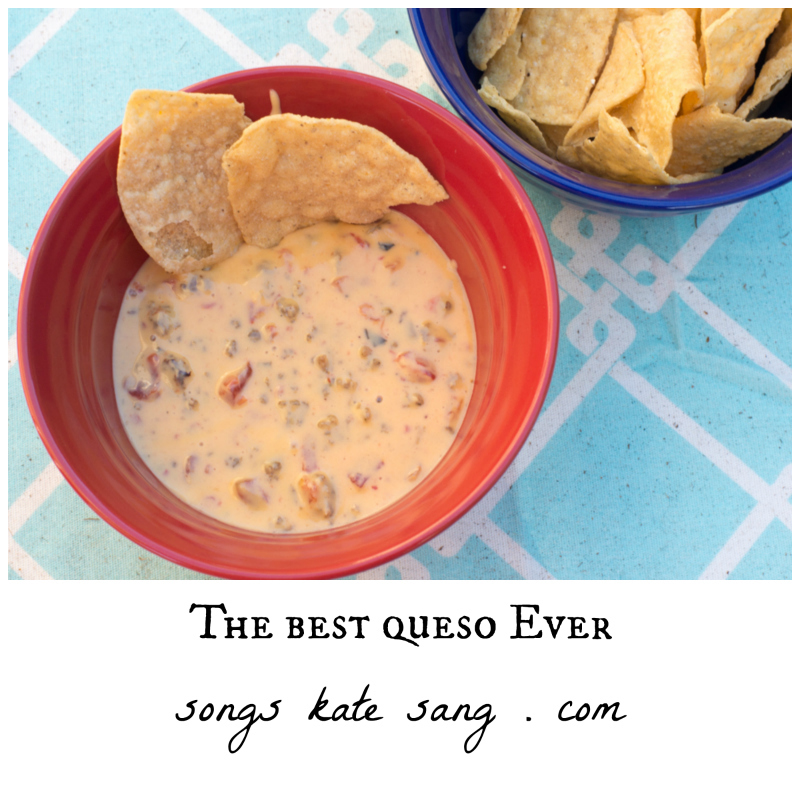 I'm not complaining – promise! I enjoy having a house full of friends and laughter. It just means that Thursdays have to be very efficient and easy – especially when it comes to snacks!
When I lived in Texas, this was a staple in every house on the block. The fun thing about moving to Arizona, is that other kiddos think I'm a culinary genius because they've never tried this.
Recipe:
1 – box Velveeta Original Loaf

2 – cans Rotel (I like the diced tomatoes with green chiles)

1 – package Jimmy Dean Sausage (get the sage – it makes the entire recipe perfect!)
It is so easy and I am so glad that it is a hit! And the bonus? It helps me sneak a little protein in before their long evening.
Have you used Safeway's Just for You coupons? It is so easy! I just use my phone number because I lost my card many years ago.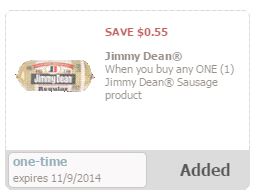 You log in and add any offers you want directly to your card. You don't have to remember any paper coupons! Right now, they have these deals happening:
• Hillshire Farm Smoked Sausage -$.55/1
• Products: Hillshire Farm Rope and Link Sausage, American Craft Links
• Hillshire Farm Cocktails (Lil Smokies) – $.55/1
• Jimmy Dean Refrigerated Sausage -$.55/1
• Roll Sausage, Fully Cooked Crumbles, Links and Patties
• Jimmy Dean Frozen -$1/1
• Frozen Breakfast (Delights or Red Box)
• State Fair Corn Dogs – $1/1
• Ball Park Hot Dogs -$.55/1
• Ball Park Hot Dogs or Park's Finest from Ball Park
Now, when I log in to my account, I can see that I used the card this morning! Isn't that cool?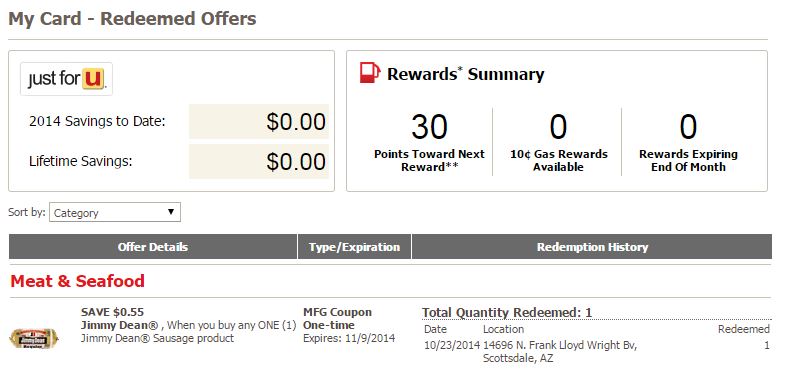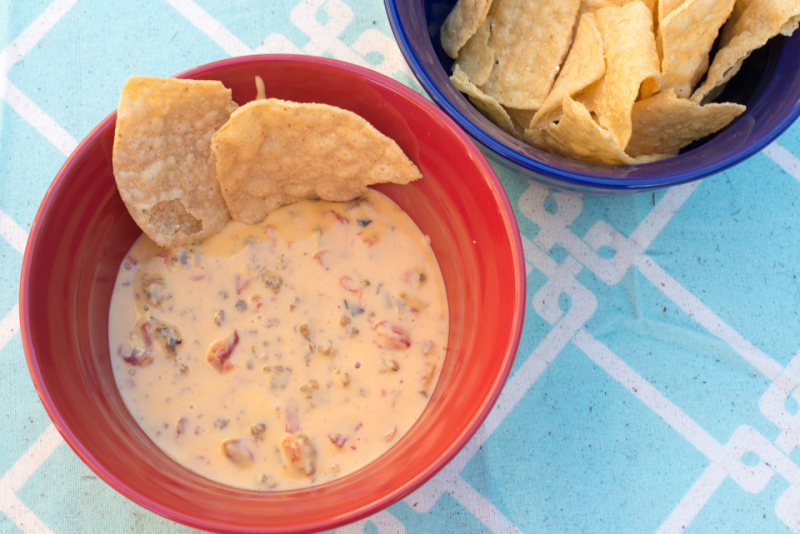 Let me know if you try it!
Now go check out these other great recipes in the Hillshire Brands and Safeway Blog Tour!