Disclosure: I received a credit to Overstock.com to facilitate my review. 
This time of year is so special for me! You guys bear with me through the year. You cheer me on, you laugh with me, and you send encouragement my way when I need it most. During the holidays, I am able to give back a little to you and offer you sneak peaks and giveaways to my favorite things! It makes me so happy to be able to do this!
One of my favorite companies to work with is PBS. They provide amazing, quality programming that Riley and I watch almost daily. Daniel Tiger has gotten us through our potty training adventures and Clifford and Curious George are favorite standbys.
PBS recently announced a new partnership with Overstock.com!
PBS KIDS will receive a portion of every sale from curated shop, which provides thousands of everyday essentials for children across multiple categories.
Products sold in the Overstock Kid Zone are designed to provide the necessities to help children thrive as well as spark creativity, fun and imagination. One hundred percent of the net proceeds PBS KIDS receives from sales in the shop will go towards supporting the mission of PBS KIDS.
"Overstock believes in a bright future for all children, and to support our commitment to their education, health, happiness and well-being, we're honored to be a partner with PBS KIDS in children's educational media," said Stormy Simon, Overstock president. "We are excited to provide parents with an easy shopping experience that supports the mission of PBS KIDS with every sale from the new Overstock Kid Zone."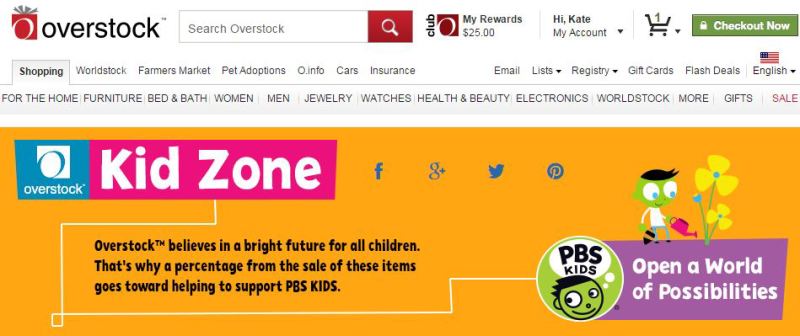 With $25.00, I was able to get the perfect presents for Riley!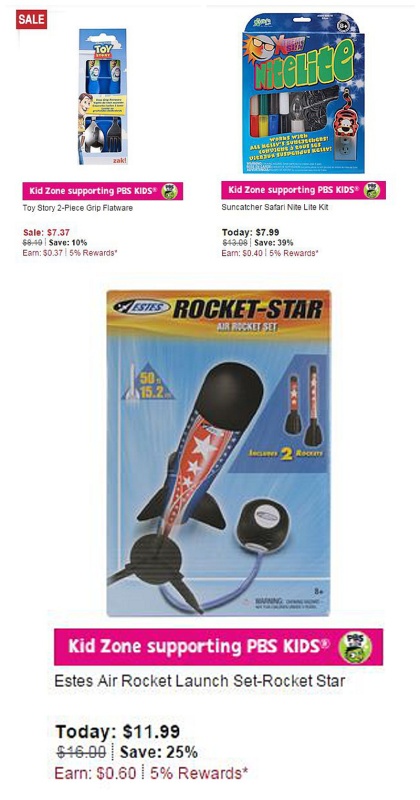 Ok – I spent $27.00. But can you believe what I was able to get? On overstock.com, $25.00 goes very far.
Their website is very easy to navigate and user friendly.
I simply went to their search bar and typed in 'PBS'. This took me straight to the toys I was looking for.
PBS would love for you to head over and browse their selection. They've been so generous and are going to give you $25.00 to spend also! Just enter the Rafflecopter below.