Disclosure: I received a Key Ingredient Recipe Tablet to facilitate my review.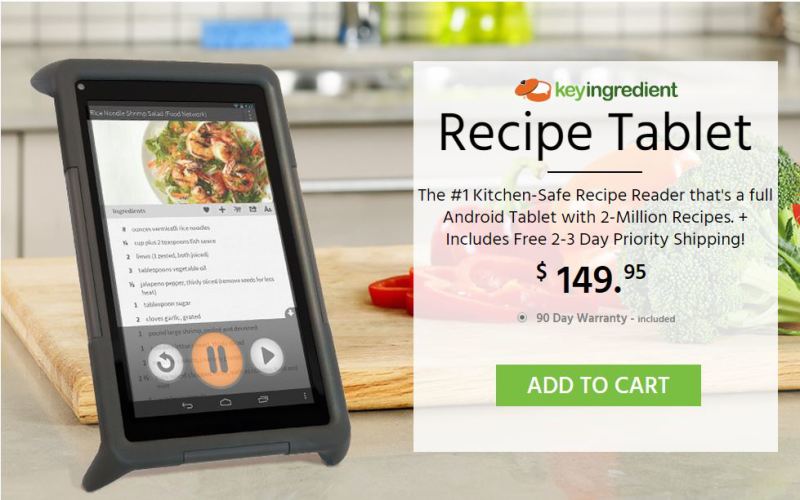 You guys! I can't believe that I get to give one of these to you!! I love that I get to continue this season of giving! And as always – this is something that I absolutely love!
I am a recipe follower. I need pictures, step by step directions, and all the help I can get in the kitchen. Many times, I go to use the iPad and the kids are using it for homework. I end up using our desktop computer and walk back and forth from room to room.
I had pretty high hopes for the Key Ingredient Recipe Tablet and so far I love it!
There are tons of recipes to search! I'm having fun just looking through all the delicious ideas.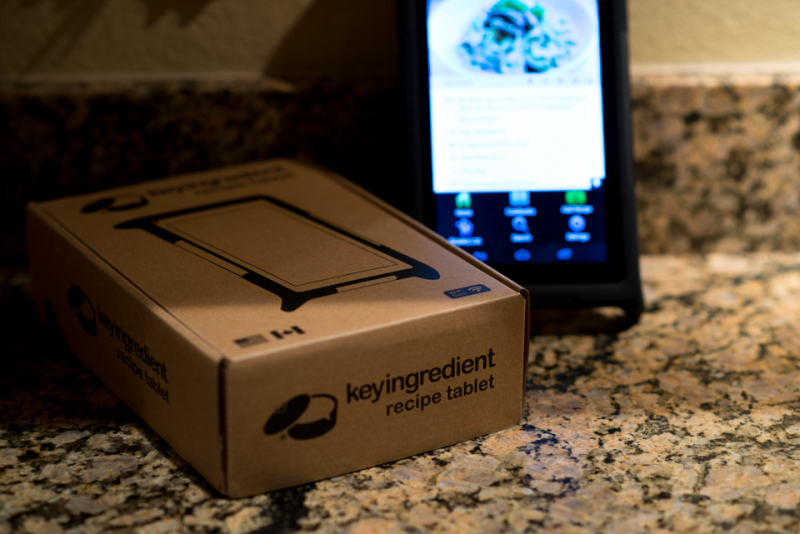 From Key Ingredient:
The kitchen-safe Key Ingredient Recipe Tablet is the first fully functional Android tablet made specifically for the kitchen. Preloaded with hundreds of recipes, when connected to Wi-Fi, the tablet gives you access to more than two million recipes—the largest user generated source of online recipes in North America. You are also able to add your own recipes from your family archives, your favorite cookbook or your latest online discovery. This tablet means you'll never need to borrow a hand in the kitchen again.
It features text-to-speech technology, the tablet actually reads recipes out loud as you cook along. Now you can prepare entire meals without stopping to find your place or turn a page.
The standing case allows for easy counter-viewing. No more awkward bending or craning your neck in the kitchen! Lay it down or stand it up – the screen rotates automatically.
Don't worry about counter spills and sink splashes with your Key Ingredient Recipe Tablet. The heat resistant silicon case easily wipes clean and adds a layer of protection for bumps and falls.
The Key Ingredient Tablet uses an Android operating system and is Wi-Fi enabled. Use your tablet to play music and video, run games and apps, or browse the web (for more recipes!).
I love that you can just wipe it clean! Last night, I accidentally splattered spaghetti sauce all over it and it wiped right off.
So, I wasn't kidding – they'd love to give one of you one! Simply enter below.
And don't worry – if you don't win, you can use coupon code kate65 for $65.00 off!