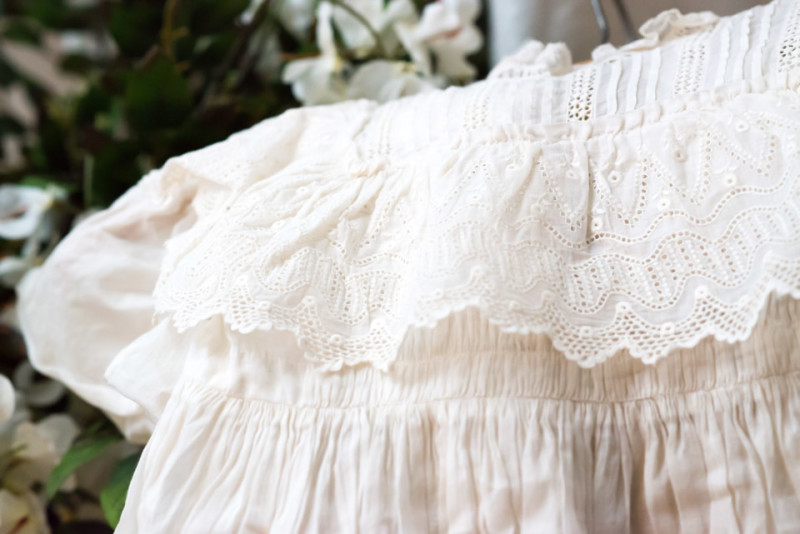 A dear friend that I sing with pulled me aside one day. She told me that she had lived next to a French gentleman that never had children. He had given her this gown to use for her children someday. Well, this dear friend was not able to have children. She has become the godmother to many and a prayer warrior for everyone.
She shared with me the story of this gown – french lace – now over 100 years old.
Would I use it for the miracle that is Mary Alice?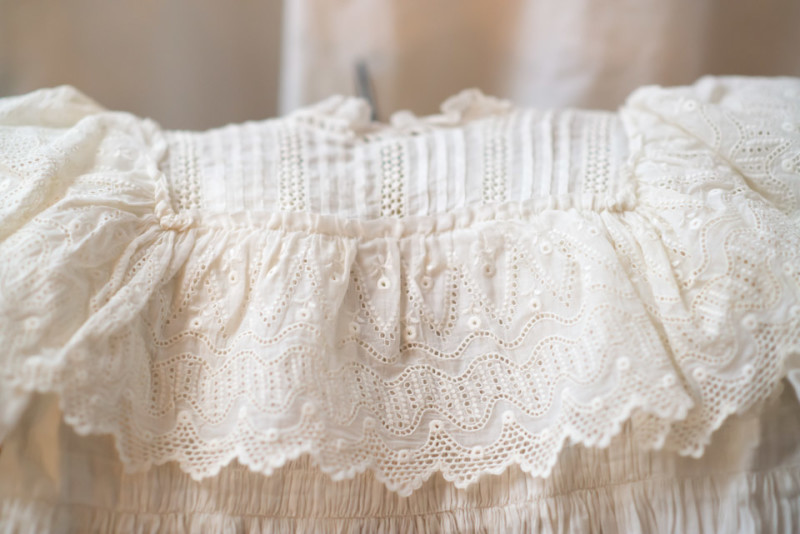 Can you believe the detail and design?
When I hung it on the little wooden hangar and placed it on the door, I just couldn't believe the length. It is in perfect condition and oh so delicate. When I put it on Mary Alice, someone remarked that she looked like royalty in the gown.
This was such a selfless and beautiful gift. I will cherish this gown always and I'll be sure to tell her the story.