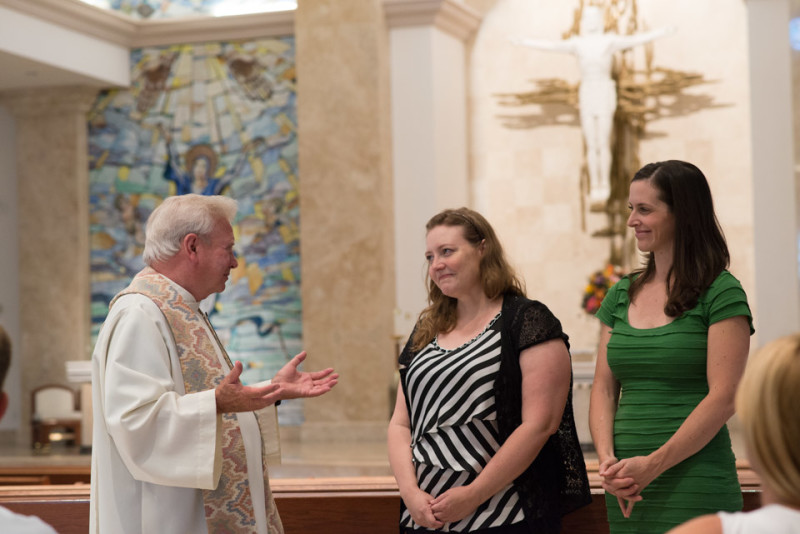 Father Brian looked right at us and said "Mothers are the heart of the home."
I tried my hardest not to burst into tears. So many thoughts raced through my head.
The heart. The center. The life giving rhythm.
I immediately thought of a dear friend who has stepped down from volunteer and leadership positions, clearing her plate to love on her family. She calls it "reset the rhythm". Isn't that beautiful? It has such a great ring to it. I find myself thinking about those words over and over.
Fighting the rhythm of this world is a daily battle we must take up. We say no to the busyness and rush and we say yes to our vocation. We say yes to loving our children and raising them to love Christ. We say yes to serving with love and joy every day.
The connection between my heartbeat and the rhythm of my home has never been clearer. When I am calm, everyone is calm. When I upset, things fall apart.
Rushing, fighting for control, anxiousness – these are the ingredients for a very rough day around here.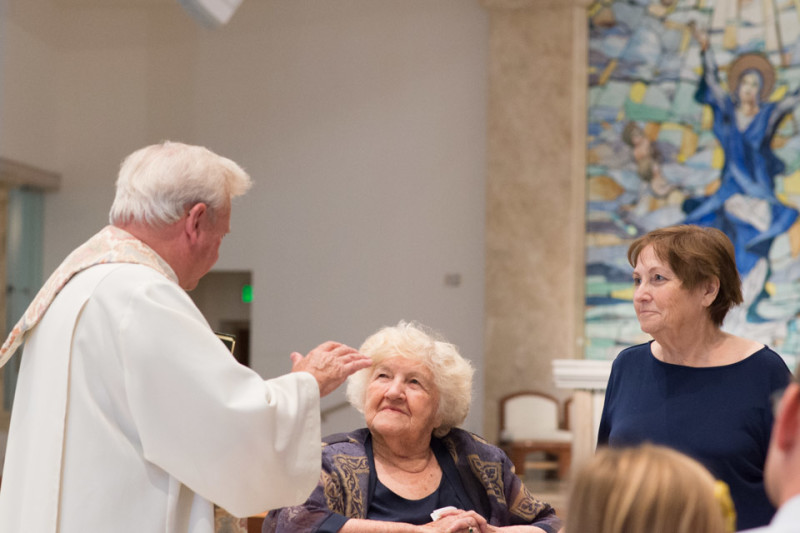 I looked at my mother and grandmother as Father Brian gave them a blessing and thought about the rhythm they set for our family. My grandmother I would describe as jazzy: bright and colorful, spirited and lively! My mother I would describe as Handel's Water Music or Bagpipes: gentle, peaceful, and calm.
I grew up to beautiful music and a beautiful rhythm.
It made me wonder what my rhythm is. Am I a gospel song? Am I a country ballad? That will be for my children to decide.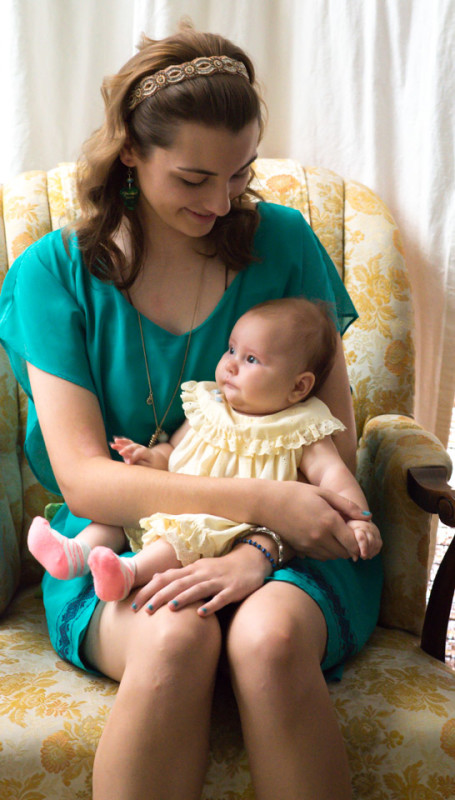 For now I will whisper prayers to be calm and kind, gentle and encouraging, free and wild, and silly and strong!