Thank you so much to those of you who accepted the challenge last week to get out there and do some good!
I loved all of your emails about what you are doing! How exciting to be spreading more joy around.
Now for the tough stuff:
I've received some very thoughtful questions about works. First of all, thank you for being kind and gentle in your words. I do appreciate that.
So, why do we talk about works? Isn't grace enough?
As a Catholic, I am asked this question all the time. Here is my standard reply: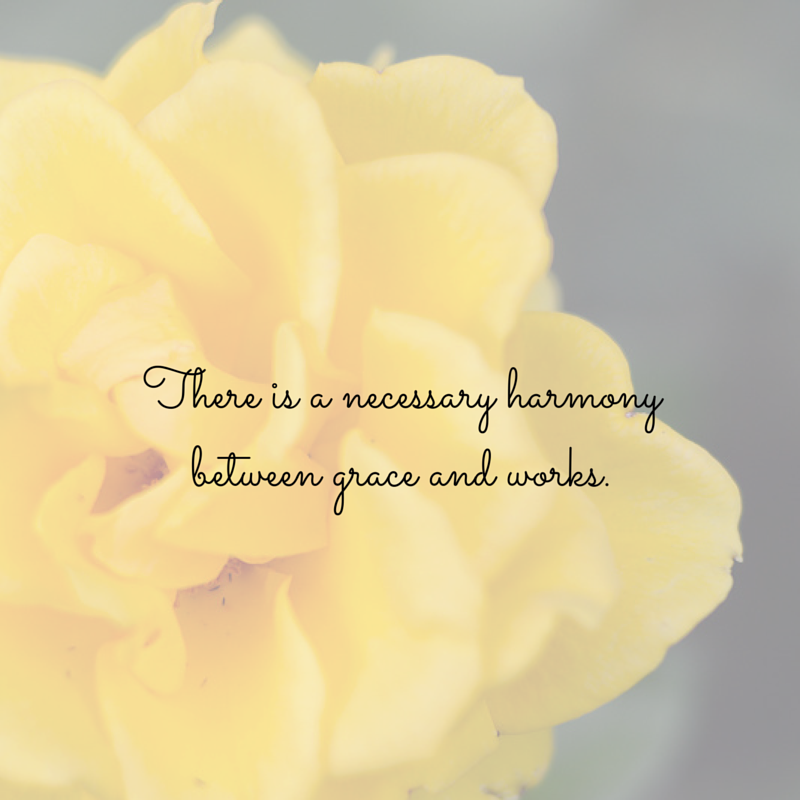 God has given you love and grace. If you accept this love and grace, you will not be able to help but to do good works. Truly. You just can't help it. If the Spirit is in you, good deeds will pour out of you like honey.
Therefore, yes, it is God's grace. His grace alone saves us, justifies us, and redeems us.
But, yes, because of His grace, good works flow from us who love Him.
James 2:14-17 
14What use is it, my brethren, if someone says he has faith but he has no works? Can that faith save him? 15If a brother or sister is without clothing and in need of daily food, 16and one of you says to them, "Go in peace, be warmed and be filled," and yet you do not give them what is necessary for their body, what use is that? 17Even so faith, if it has no works, is dead, being by itself.
18But someone may well say, "You have faith and I have works; show me your faith without the works, and I will show you my faith by my works." 19You believe that God is one. You do well; the demons also believe, and shudder. 20But are you willing to recognize, you foolish fellow, that faith without works is useless? 21Was not Abraham our father justified by works when he offered up Isaac his son on the altar? 22You see that faith was working with his works, and as a result of the works, faith was perfected; 23and the Scripture was fulfilled which says, "AND ABRAHAM BELIEVED GOD, AND IT WAS RECKONED TO HIM AS RIGHTEOUSNESS," and he was called the friend of God. 24You see that a man is justified by works and not by faith alone. 25In the same way, was not Rahab the harlot also justified by works when she received the messengers and sent them out by another way? 26For just as the body without the spirit is dead, so also faith without works is dead.