Disclosure: I received samples of Honest Tea to review. It is my honor to share news with you from a company that I support!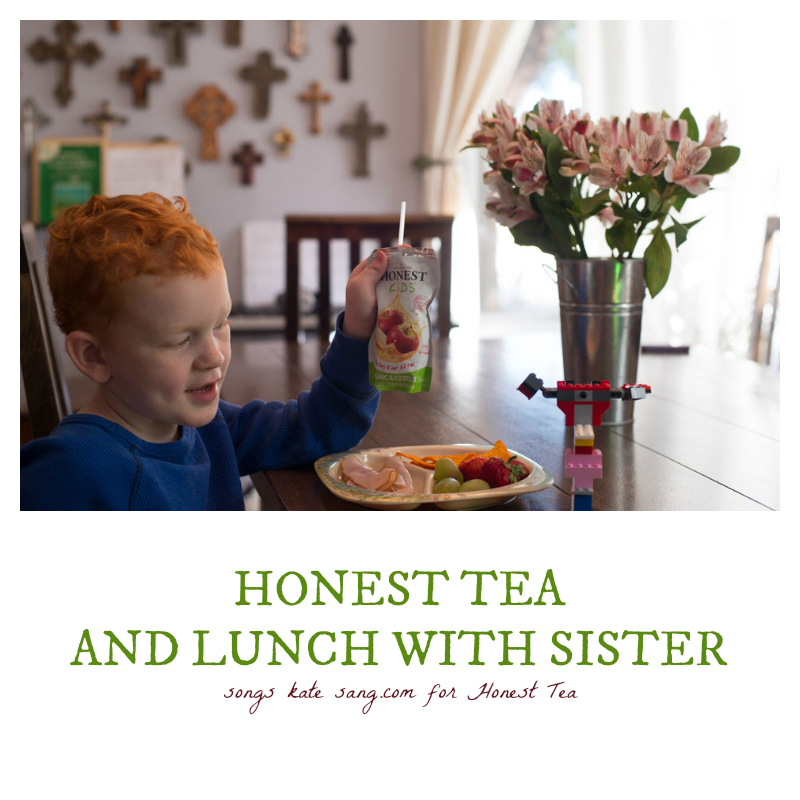 Riley looks up to his big sister and big brother as if they hung the moon. Last weekend, Julia asked Riley to have lunch with her, and you would have thought he received an invitation to the White House. He even made a special lunch Lego robot for the occasion. He sat at the table and patiently waited for her to finish making her sandwich.
It is no secret that Julia loves tea. It is by far her favorite drink. She loved the Peach Tea from Honest Tea. I'd love to tell you if I liked it, but it disappeared before I had a chance to try it!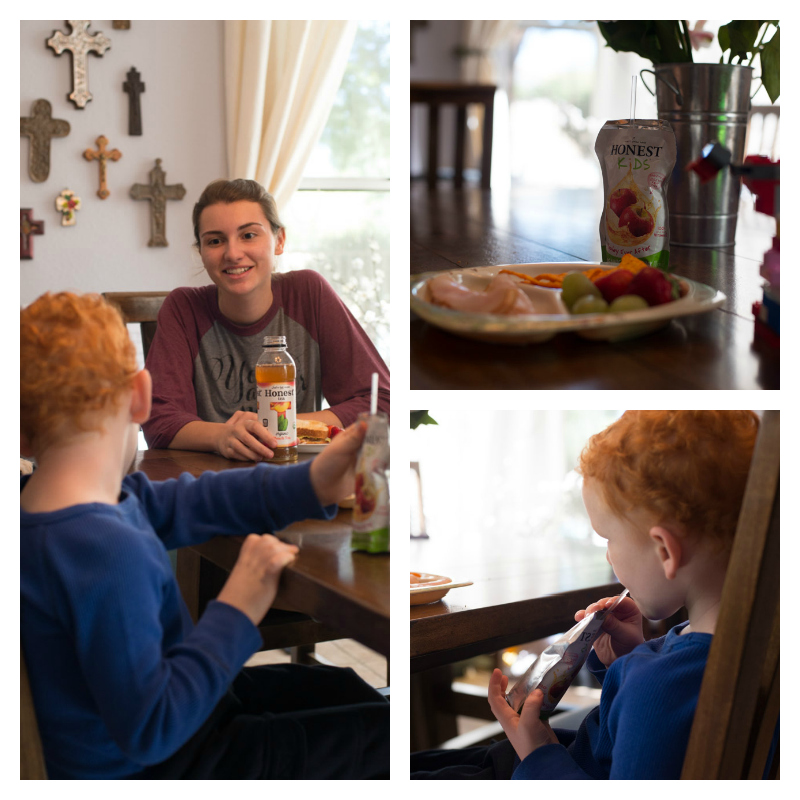 Riley loved being able to drink his Honest Kids juice. He loved that his drink matched Julia's drink. I love being able to put something healthy in his school lunches! It's pretty special to watch their relationship. To see her spend time with him and choose to listen to his stories and answer his questions is precious. I know this time is fleeting and I'm so thankful that I was able to witness a little bit of this magic.
Did you know that Honest Tea is Fair Trade Certified and USDA Organic?
From Honest Tea:
Honest Tea seeks to create and promote great-tasting, healthier, organic beverages. We strive to grow our business with the same honesty and integrity we use to craft our products, with sustainability and great taste for all.
They would love for you to try their tea and taste for yourself!
Be sure to visit Honest Tea for more information!