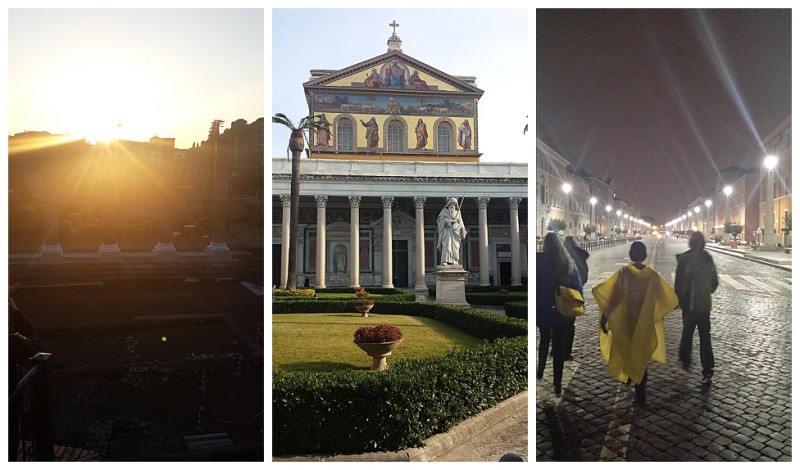 I asked Julia to write her story of their trip to Rome. I can remember my dad asking me to do this after we went on trips. I'm so glad he did, because now I look back and read of our travels, written before my memories faded, and can instantly remember the feelings of the trip.
The following is written (unedited by anyone) by Julia, 15 years old. All photographs were taken by her, with her phone, during the trip.
Backstory: About two years ago our parish's children's choir decided to fund-raise to travel to Rome for the Pueri Cantores Choir conference in December of 2015. This trip would include exploring the wonders of Rome, singing praises with thousands of other children from around the world, and being in the presence of our Holy Father, Pope Francis!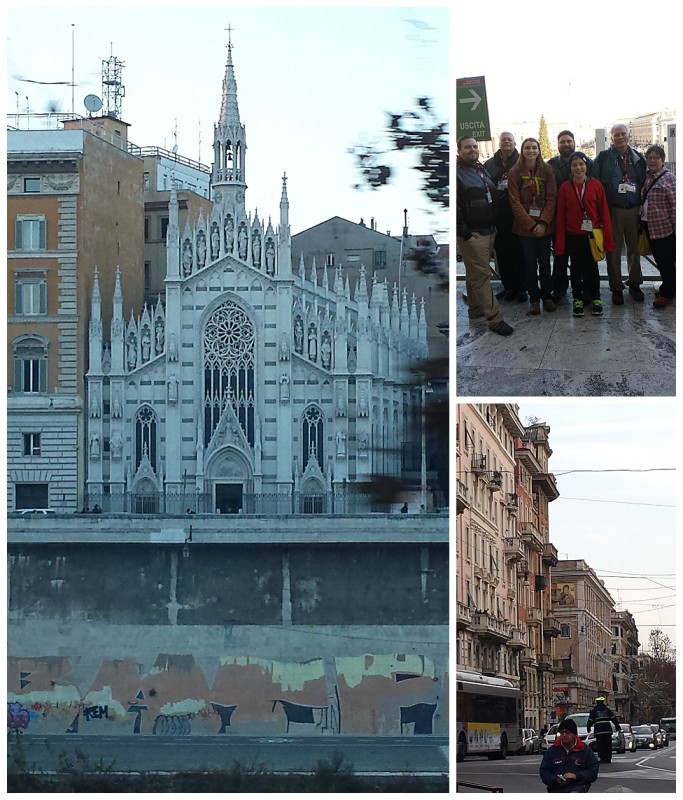 All praise and glory be to God for weaving this amazing trip to Rome into the story of my life! When I think back on my journey, the only words that come to my mind are breath-taking and grace-filled. God took the two of the things I hold most dear to me, my Catholic Faith and music, and wrapped them together into one great gift that has been such a blessing on my spiritual journey.
When we went to Rome, I had no idea what to expect, but nothing could have prepared me for that awe-inspiring adventure. It was truly eye-opening to see how great and marvelous the Catholic Faith is, for Rome was filled with beautiful Catholic images, buildings, and history. I loved being immersed in the timeless beauty of the major basilicas, ancient historical sites, and the Roman architecture and scenery. Almost everything that one looks at is a work of art! I learned so much about the universal meaning of what it means to be Catholic and how people around the world unite in one Truth.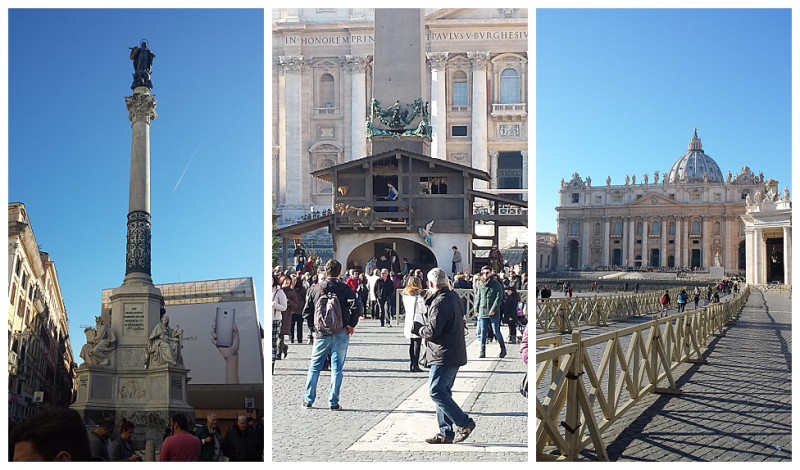 It was also absolutely unbelievable that I was privileged to sing praises to God with Pope Francis, the successor of St. Peter who leads us with faith, hope, and charity. I will always remember his words after we sung to him the English carol, Hark the Harold Angels Sing: "Cantate molto bene!" or "Your singing was excellent!" His messages were filled with love grounded in the universal Truth. The mercy that flooded my soul is also a big part of me now, being able to walk through the Holy Doors of 3 of the major basilicas during the Year of Mercy has changed me forever, and I now know what it means to trust and run to God's infinite Goodness and Mercy.
No words can describe my gratitude to God for sending me on this adventure, and I know this memory will grace my life now and forever!