Disclaimer: I was invited to a complimentary sneak preview of Zootopia.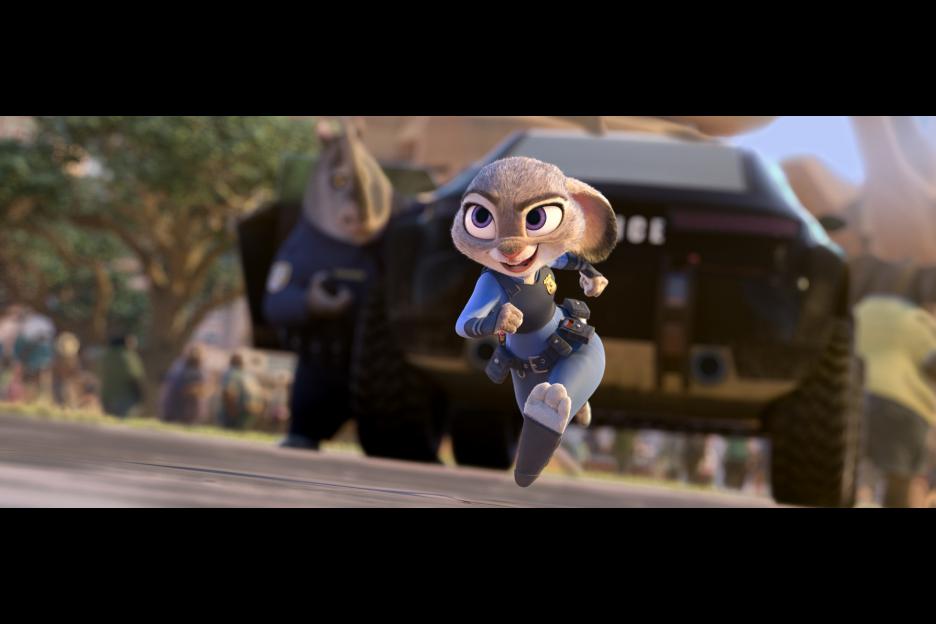 Nate and I headed out for a sneak peak of Zootopia a few weeks ago. It is so nice to get to spend a little time with Nate. We always have a blast singing our way to the movies. He is such a great movie date! He loved the movie and talked about it all the way home.
The sloth cracked us both up! He was the perfect comedic addition!

From Disney:
The modern mammal metropolis of Zootopia is a city like no other. Comprised of habitat neighborhoods like ritzy Sahara Square and frigid Tundratown, it's a melting pot where animals from every environment live together—a place where no matter what you are, from the biggest elephant to the smallest shrew, you can be anything. But when rookie Officer Judy Hopps (voice of Ginnifer Goodwin) arrives, she discovers that being the first bunny on a police force of big, tough animals isn't so easy. Determined to prove herself, she jumps at the opportunity to crack a case, even if it means partnering with a fast-talking, scam-artist fox, Nick Wilde (voice of Jason Bateman), to solve the mystery. Walt Disney Animation Studios' "Zootopia," a comedy-adventure directed by Byron Howard ("Tangled," "Bolt") and Rich Moore ("Wreck-It Ralph," "The Simpsons") and co-directed by Jared Bush ("Penn Zero: Part-Time Hero"), opens in theaters on March 4, 2016.
Of course I loved rooting for the underdog (or rabbit – see what I did there? Ha!). I loved Judy Hopps standing up for justice and fairness and truth. The music is great! Shakira added a fun and upbeat soundtrack that everyone can dance to. And I love all the lands that were created for the movie! They were so full of color and detail. It was wonderful for the imagination.
I didn't love a few of the intense scenes when predator animals were chasing the other animals. I think it would be too scary for Riley. There is also a scene where Judy Hopps is being bullied when she is young. I certainly don't want Riley repeating any of the lines said, and I don't think he is old enough to really understand why.
Disney sent over some coloring pages for your little ones – Download the PDFs by clicking here: Zootopia Coloring Pages
***
Now for the important questions: Would I take the other kids to see it?
Yes!
Julia (15) would absolutely love it.
Riley (5) is too young to see the movie, with the intense scenes and bullying sequence mentioned above.
***
Like ZOOTOPIA on Facebook: https://www.facebook.com/DisneyZootopia
Follow ZOOTOPIA on Twitter: https://twitter.com/DisneyZootopia
Follow Disney Animation on Instagram: https://instagram.com/disneyanimation/
Visit Disney Animation on Tumblr: http://disneyanimation.tumblr.com/
Visit the official ZOOTOPIA website here: http://movies.disney.com/zootopia
ZOOTOPIA opens in theatres everywhere on March 4th!