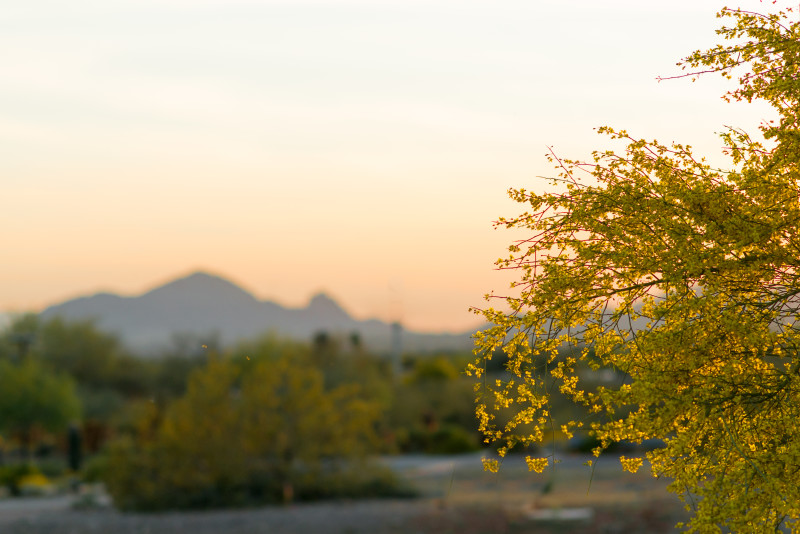 Whenever I rush, things fall apart. You would think I would know this by know. Meltdowns because of my impatience. Forgotten phones. Running late.
I didn't think we would be going to the celebration that evening, but mom surprised us with tickets to the dinner. I was looking forward to it all week.
I wanted to be there on time so badly. Our church was unveiling a beautiful statue that would greet everyone outside. Pope Saint John Paul II would welcome everyone to our courtyard and gently smile at them as they enter to be with Our Lord.
I started to unpack the stroller and Brian told me to go ahead. Nate would push the stroller and he would get Riley.
I was sure I was late. People were already leaving the parking lot. I was hoping it was just that Mass was over and that I hadn't missed the actual unveiling.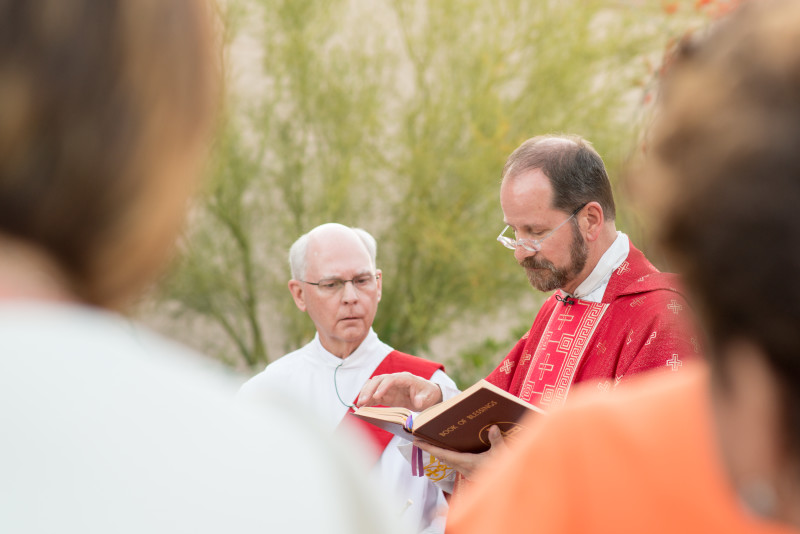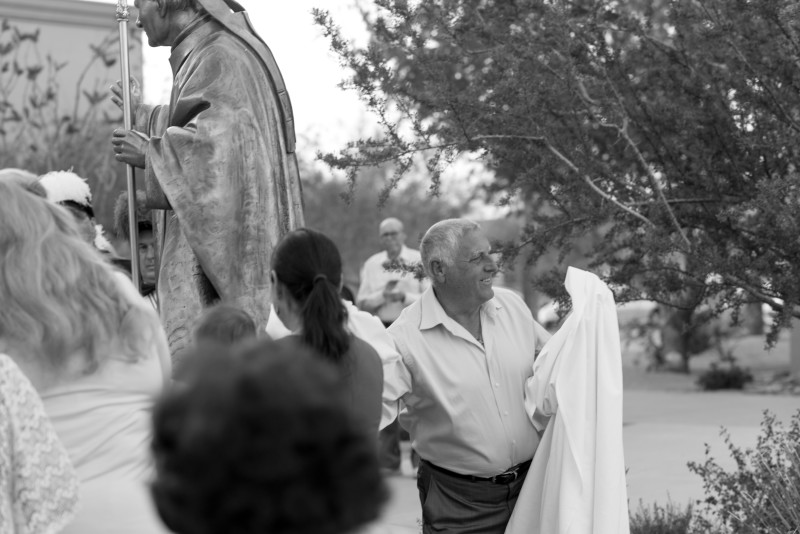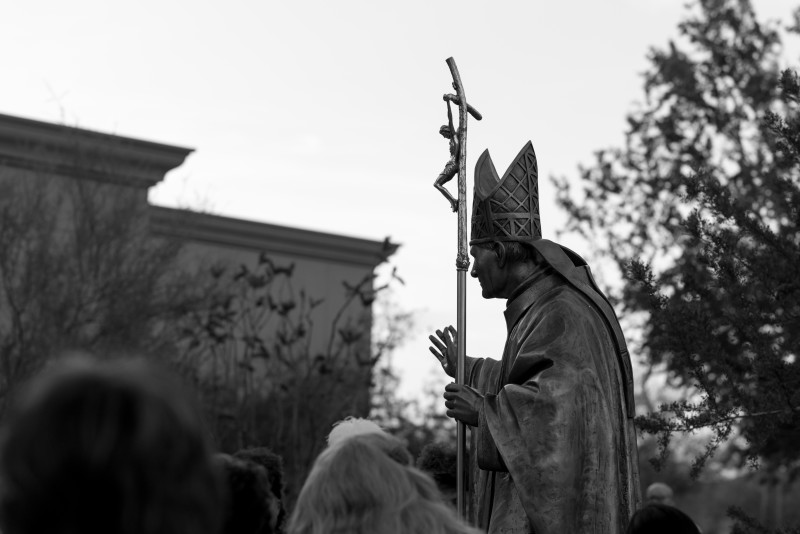 "We do not pretend that life is all beauty. We are aware of darkness and sin, of poverty and pain. But we know Jesus has conquered sin and passed through his own pain to the glory of the Resurrection. And we live in the light of his Paschal Mystery – the mystery of his Death and Resurrection. We are an Easter People and Alleluia is our song!"
Angelus given in Adelaide, Australia, November 30th, 1986, 3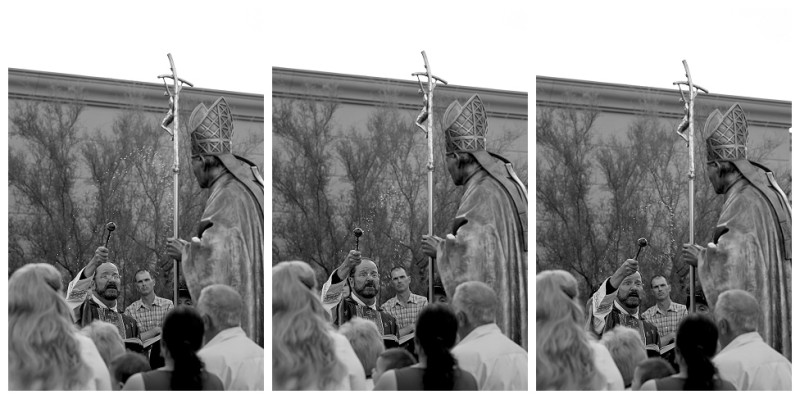 I held my breath and felt the joy all around me. I was reminded that we can all point to Christ with even the smallest actions. We can all proclaim His victory over death with every breath. We can be kind in the rush of this world.