Disclosure: I was sent an incredible box full of sunshine and pixie dust to facilitate a Disney Kids Preschool Playdate. All opinions are my own.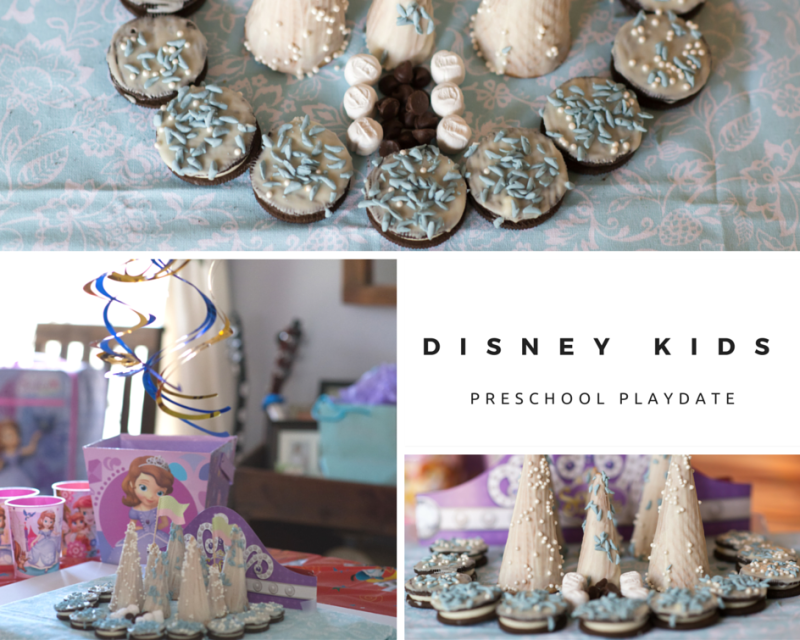 I know I've shared with you before how much I adore my MOPS (Mother's of Preschoolers) group. This group has encouraged me, cried with me, and done motherhood with me. I learn so much from them about how to be a friend, a hostess, and a mom.
Last Thursday, I had my table over for a playdate. Disney sent over a huge box of thoughtful, fun surprises for the guests to enjoy!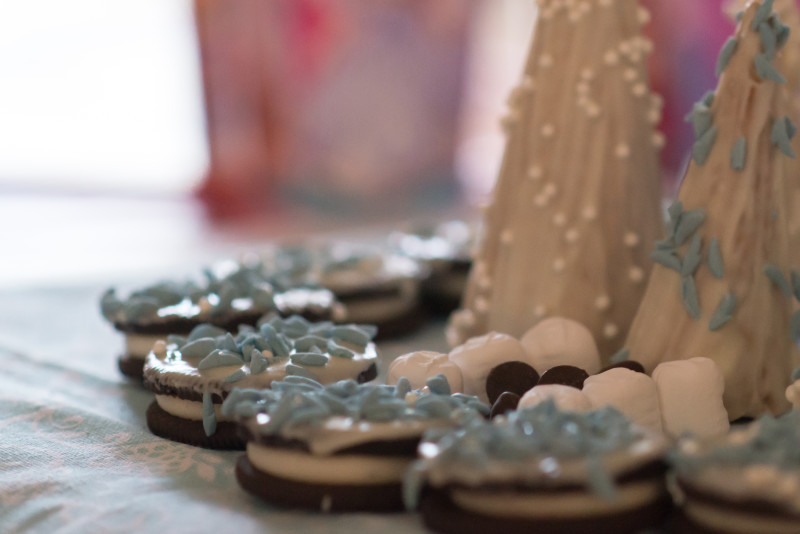 Disneyland is one of our favorite places. It is fun to bring a little of the magic home to brighten everyone's day! I was telling Julia that I wanted to make a Princess Sofia castle as a centerpiece. I picked up supplies at the store and I was describing my vision to her, and she smiled and took over. She created the cutest little castle, complete with a moat and drawbridge while we reminisced about how much we love Main Street USA.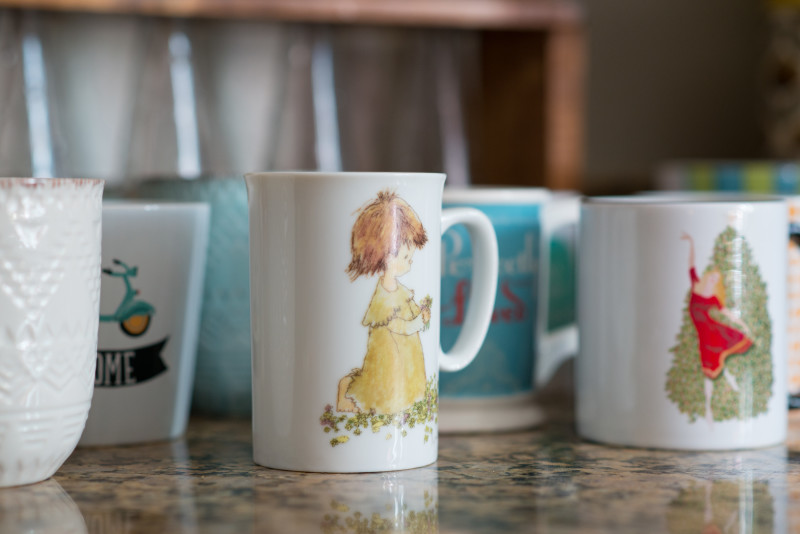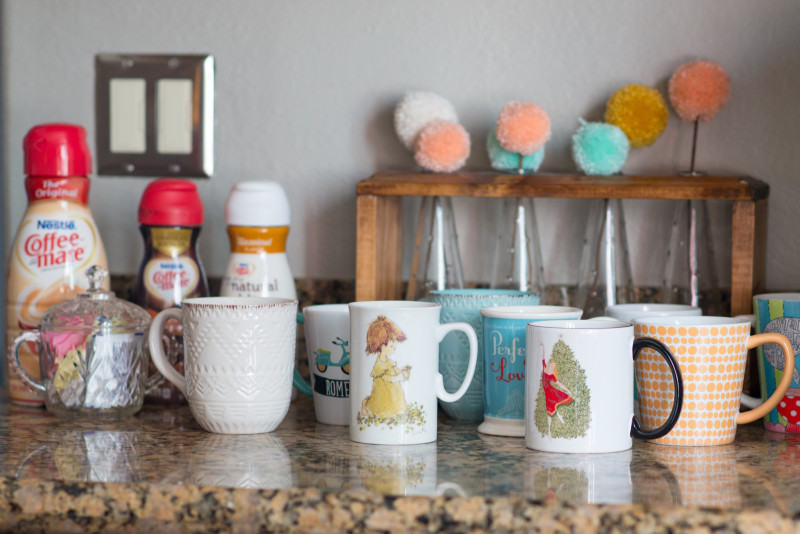 The mom's had a coffee station.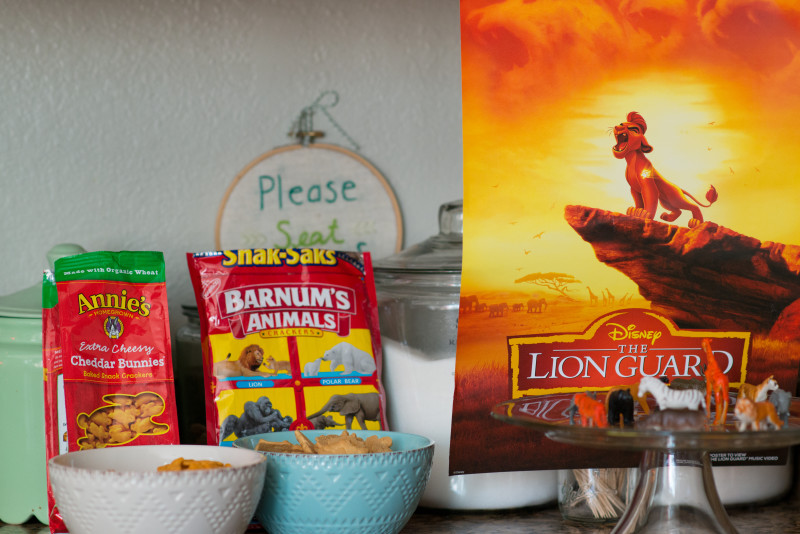 And for the Lion Guard enthusiasts in the crowd, we had animal crackers and cheddar bunnies.
We had a few little ones with allergies, so here is my Mom Tip:
Leave the bags out on the counter. That way mom or dad can read the bag and be absolutely sure their little one can have that snack safely.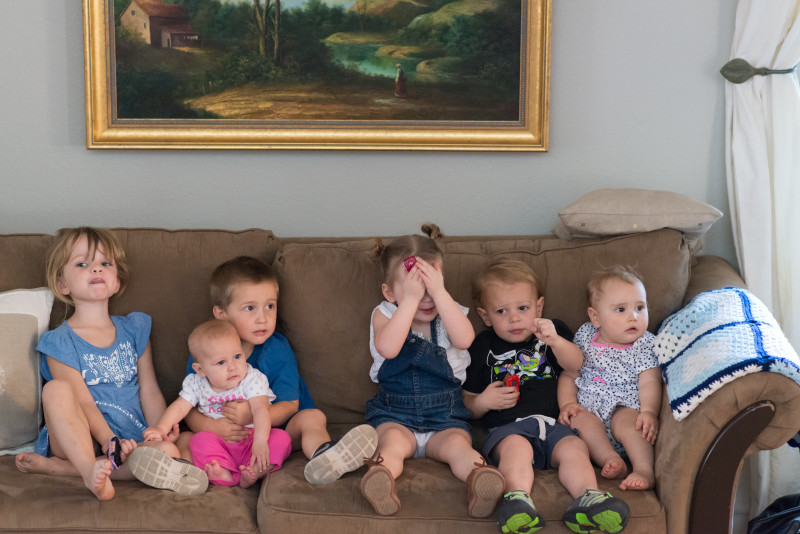 The picture attempt. This was the best of seven. Ha!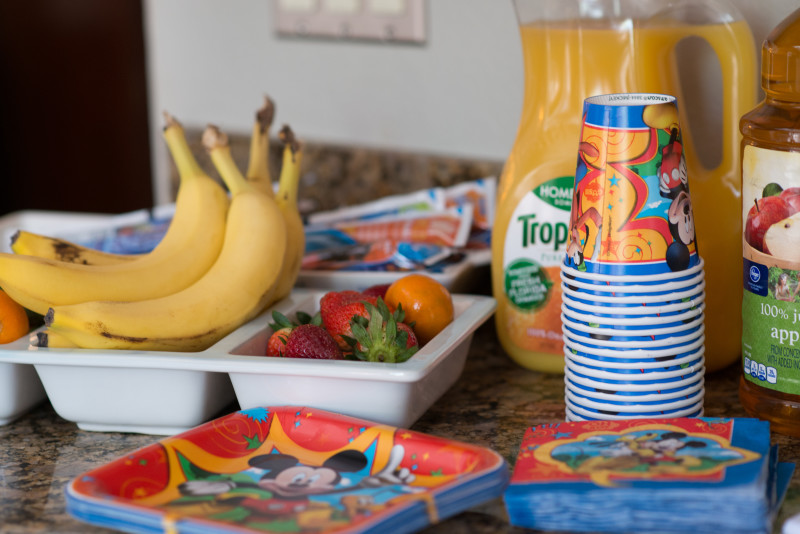 Everyone had such a great time. It is always such a blessing to be around other moms.
At each table, we have a mentor mom. Our mentor has three grown children and is full of smiles, cuddles for our kids, and amazing advice. We were talking about how nice it is to get together and she said something that really struck a chord with me. She said that MOPS meetings are the classroom and the playdates are the lab. Playdates are when we get to look at each other, in the middle of motherhood, and realize that we are not alone. We are not the only moms with a kid that throws a fit in the grocery store. We are not the only mom that served goldfish for lunch. We are not the only mom who stuffed four loads of clean laundry into the bathtub so that we could hide it when company came over. You get to look at each other and say, "oh, you too?"
Do you have a support group of other moms? Please let me encourage you to find one. Do a google search for MOPS groups in your area. I really think you will be glad you did!
And remember, you can always have Mickey come over and visit if you can't make it all the way to California or Florida!
You can catch all of the fun Riley had unboxing his surprise here on YouTube!