Disclosure: This post was sponsored by SwimWays as part of an Activation for Influence Central. I received products to facilitate my review.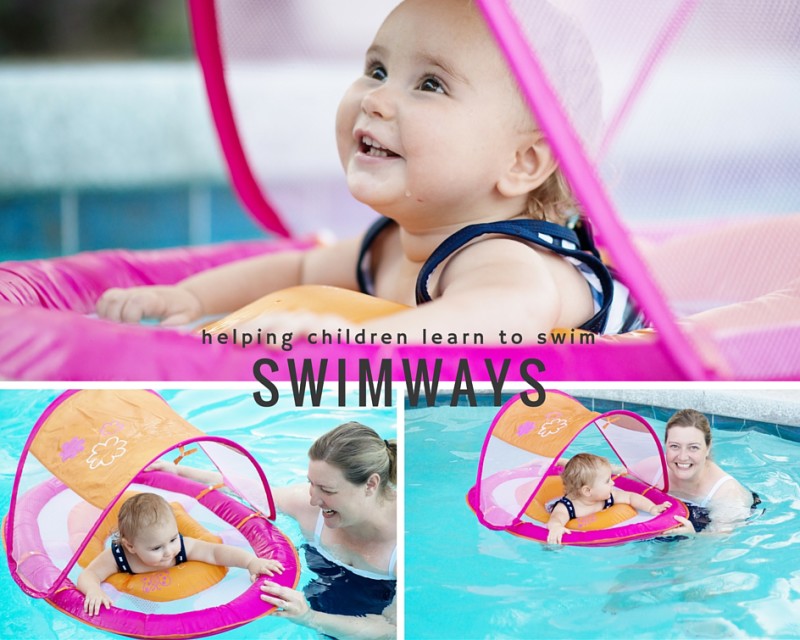 I can remember when we were searching for a house when we moved to Arizona. We were hoping for a place close to where we worked so that we could have the shortest commute possible, but we could not find one without a pool. Did we want a pool? Neither one of us grew up with one, so we had no idea how to maintain it.
After living here for almost eight years, I can tell you two things:
A pool is the most wonderful luxury in the summer. It is regularly over 110 degrees and a dip in the pool before bed helps everyone sleep better.
Your little ones need to be taught water safety. Even if you don't have a pool, they will end up around water a lot.
Now that we have Mary Alice, it was difficult for me to go into the pool with her and Riley without another adult present. It was just too hard to hold Mary Alice and have one hand completely free to help Riley. This past weekend, we tried out the SwimWays Baby Spring Float and I loved it! After spending just a few minutes with the float, I was very confident that I could watch both of them in the pool.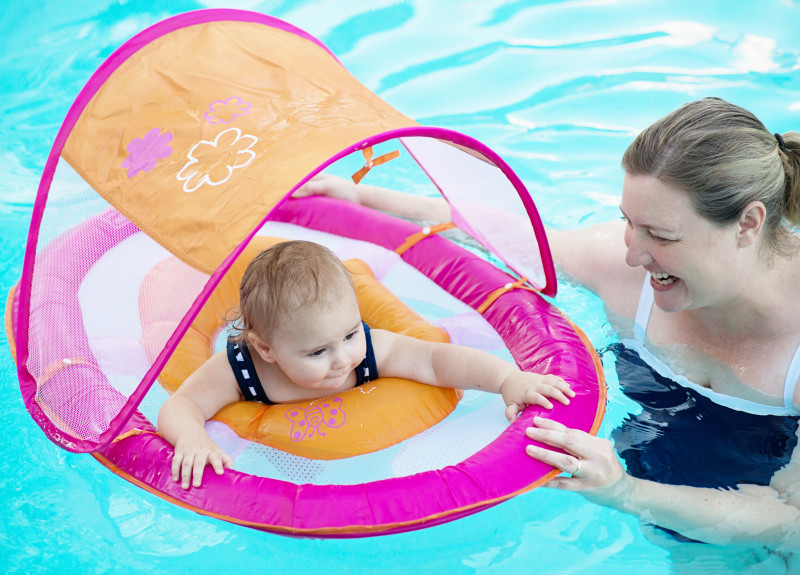 Being in the pool is one of my favorite things to do as a family. It's one of those activities that demands your full attention. I leave my phone inside, turn on some music, and we splash until we know it is time for bed. I love being able to give my family my undivided attention. We have some of the best laughs when we are together out there.
I was a little nervous about how Mary Alice would like it, but she loved it! Her little legs kicked the entire time! The sun shade is perfect and she was able to rotate around and see any of her siblings and their shenanigans.
As we all start to enjoy pools and lakes, please take a minute to make sure everyone in your group is safe. If children are with you, confirm that everyone knows which adult is watching. Don't take safety for granted – even if there are multiple adults in the area.
Have a great summer, everyone!