Disclaimer: I was sent a copy of Disney's Adventures in Babysitting to review. 
Adventures in Babysitting, inspired by the hugely popular 1980s film of the same name, is an upcoming Disney Channel Original Movie starring Sabrina Carpenter (of Disney Channel's hit comedy series Girl Meets World) and Sofia Carson (of the hit Disney Channel Original Movie Descendants). In Adventures in Babysitting, a dull evening for two competing babysitters, Jenny (Sabrina Carpenter) and Lola (Sofia Carson), turns into an adventure in the big city as they hunt for one of the kids who somehow snuck away.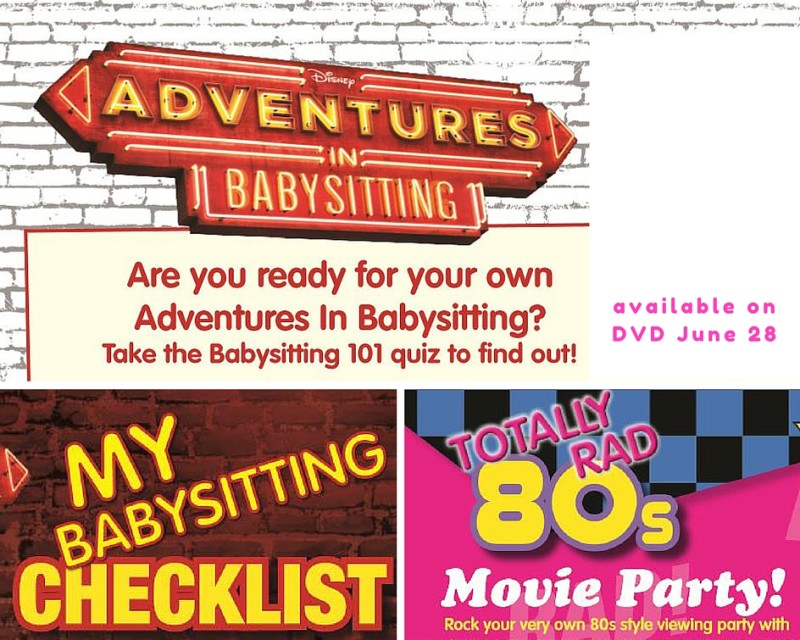 To celebrate the release, Disney has made some very cute free printables for you to celebrate!
We were on vacation when the Disney original movie aired on Friday, June 24th. We were so glad to be able to watch the DVD last night!
Julia (16), Nate (13), and Riley (5) all enjoyed the movie!
From Julia – It had a very clever plot and unique characters!
From Nate – It was very entertaining! A great movie for family movie night.
It was nice to be able to put on a movie that all the kids could watch together. They really liked it. It had a few scenes that reminded me of the original movie, but it has a completely unique twist. It introduces a second babysitter. There are lots of fun contrasts and comparisons that the kids got a big kick out of. It was light, family friendly, and perfect for all ages.
Bring Home the Newest Disney Channel Original Movie on DVD on June 28th!