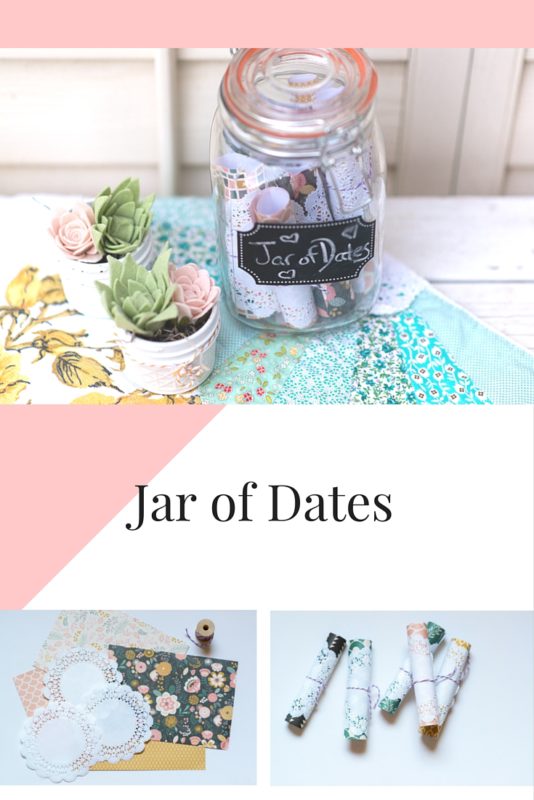 A few weeks ago, I was at the At Home stores event in Phoenix. Phoenix has such a fun group of bloggers! I love that when I attend events, I see my friends who support each other and encourage each other in blog land.
We were visiting at the end of the night, looking over what each of us had found. A few bloggers came up with the idea for each of us to buy a jar and do something creative with it, and that it would be really fun to see what we each came up with! I joked that it reminded me of "If you Give a Mouse a Cookie"… Our version would be – "If you give a group of bloggers a jar". I can't wait to see what the other bloggers came up with!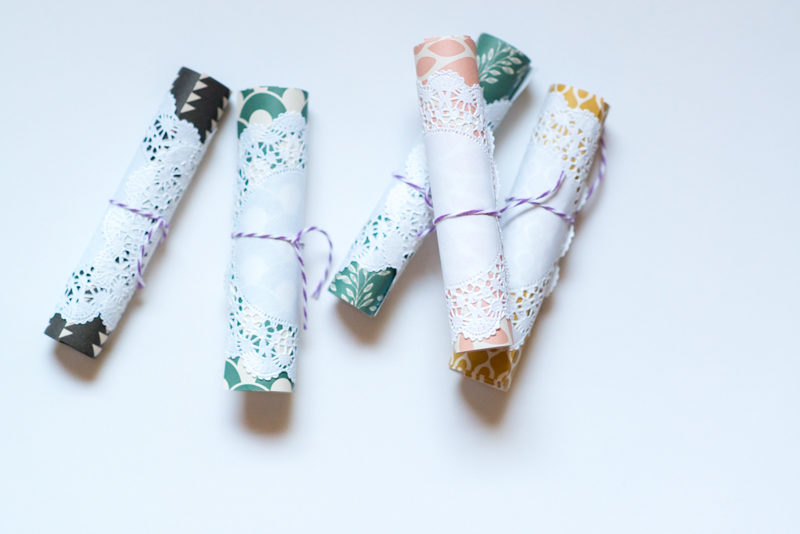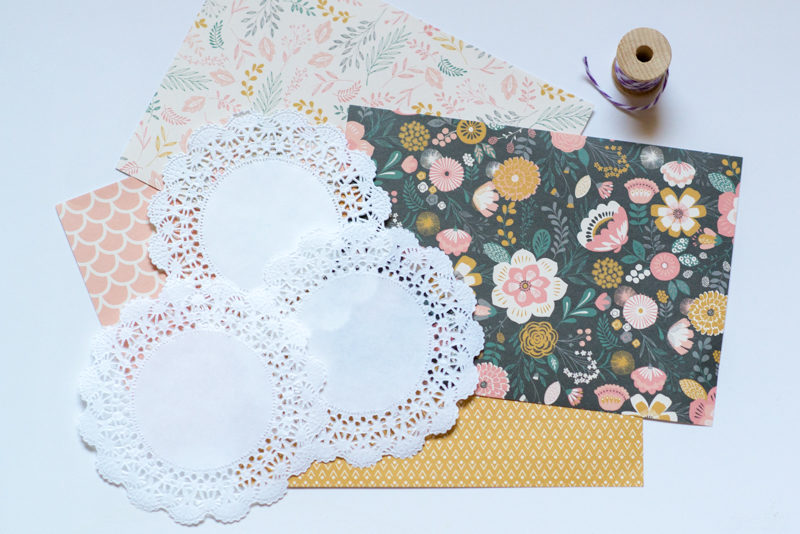 Well, my brother was married a few weeks ago, and I've been wanting to do something unique for his present, so I decided to create a Date Night Jar. I wanted him to know that I really thought of him and what I thought he might think was truly meaningful.
I took beautiful paper, wrote simple instructions for a date on the back, wrapped it up and placed a doily around it, and tied it with twine.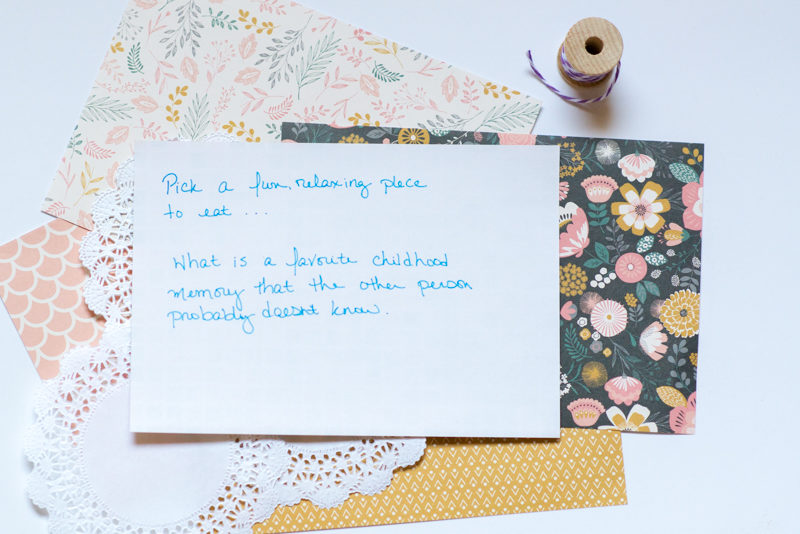 It was so fun to try and think of ideas for my brother and his sweet Roxy. Julia sat down with me and helped me think of a few to add! Of course she insisted that we think of at least one that involved Harry Potter.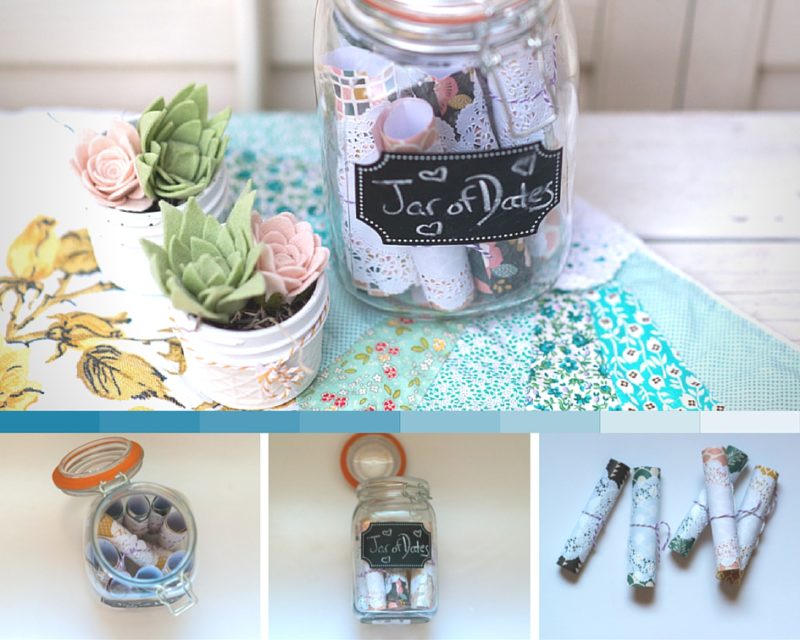 Be sure and check out everyone's jars!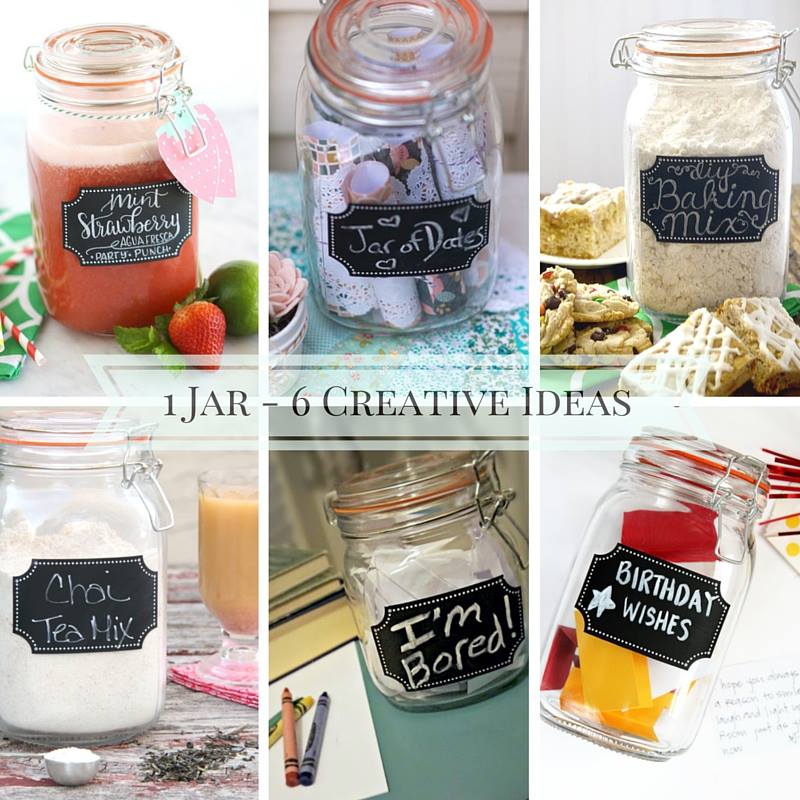 Strawberry Mint Agua Fresca Party Punch from Liz on Call
Chai Tea Mix from Around My Family Table
DIY Baking Mix from Pink Cake Plate
I'm Bored Jar from Shaping Up To Be A Mom
Birthday Wishes Keepsake from Sweet Rose Studio