Disclaimer: I was invited to a complimentary sneak preview of Walt Disney Pictures' PETE'S DRAGON.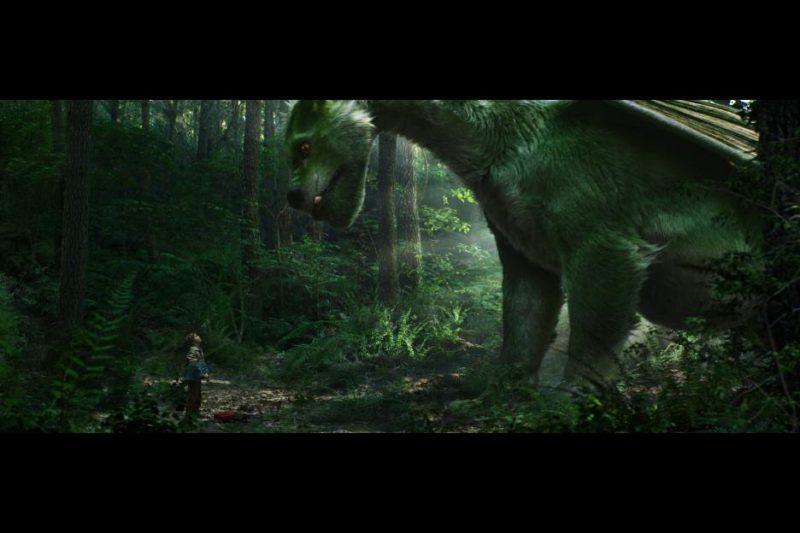 This time, I was able to take Brian out for a rare date.
As we drove down we joked about how long it would take me to break into tears. I haven't seen the original in a few years, but I remember just being heartbroken, and truly adoring Elliot. Brian remembers loving the music and the very shy dragon, but not liking the ending.
Let me just tell you, if that is how you remember it, you will love this version. Yes, it is still sad. Yes, it is still a story about an orphan. But there is hope. There is so much beauty in the hope of family.
From the studio:
For years, old wood carver Mr. Meacham (Robert Redford) has delighted local children with his tales of the fierce dragon that resides deep in the woods of the Pacific Northwest. To his daughter, Grace (Bryce Dallas Howard), who works as a forest ranger, these stories are little more than tall tales…until she meets Pete (Oakes Fegley). Pete is a mysterious 10-year-old with no family and no home who claims to live in the woods with a giant, green dragon named Elliott. And from Pete's descriptions, Elliott seems remarkably similar to the dragon from Mr. Meacham's stories. With the help of Natalie (Oona Laurence), an 11-year-old girl whose father Jack (Wes Bentley) owns the local lumber mill, Grace sets out to determine where Pete came from, where he belongs, and the truth about this dragon. Disney's "Pete's Dragon" opens in U.S. theaters on August 12, 2016.
***
Now for the important questions: Would I take the other kids to see it?
Julia (16) – yes, absolutely!
Nate (13) – yes, absolutely!
Riley (5) – No, it would be too intense for him. I think the first scene may be too intense for children under 12.
***
Website: http://movies.disney.com/petes-dragon-2016
Like us on Facebook: https://www.facebook.com/DisneyPetesDragon
Follow us on Twitter: https://twitter.com/DisneyPetes
Follow us on Instagram: https://www.instagram.com/disneypetesdragon/
***
Be sure to download these free printables!