My sweet Julia has recorded her first album. We have a dear friend at church, Antonio, who is incredible at producing. Each summer, he loves to take on a side project and he asked if Julia would be interested. We were absolutely thrilled! Just knowing that I'll have her voice in a place where I can listen to it over and over is so special to me.
When he sent us the CD cover design, it set in that this was really happening!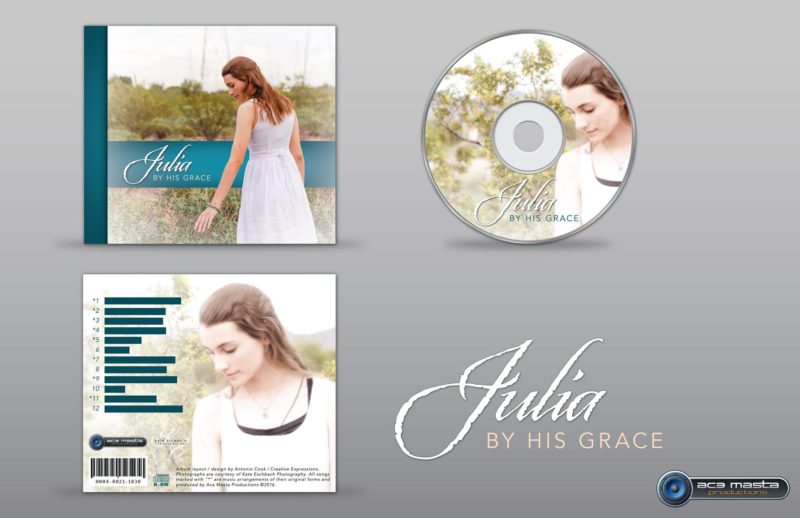 Since she was little, she has sung in the car. She and Nate would make up harmonies and sing their hearts out. Last year, she traveled with our church choir to sing on New Year's  day for Pope Francis.  She co-founded a music club at her school. I always knew she had a good ear, but to hear just her voice anytime is a dream.
(Hey it isn't every day you get to brag on your kiddo!)
Antonio, our friend, created a set list based on what he really thought would show off her beautiful voice! She is a an alto, but can easily sing mezzo soprano with beauty and ease.
I sat in on her recording sessions and pretended to work on my laptop while humming and grinning. Ever so often, Antonio would ask if I wanted to record the harmony. I calmly knocked over his entire set up to run agreed and took my place behind the mic.
I made a playlist for you of the first takes of her songs:
Julia, I'm so proud of you. May you always use your gifts to encourage and bless others, giving glory to God!