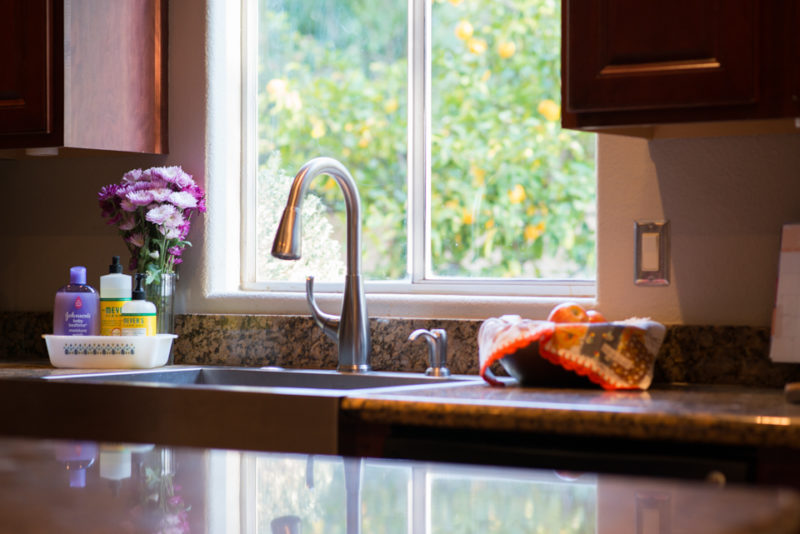 This is how my kitchen looked until July 10th. Then, the drain pipe behind the dishwasher burst. Contaminated water in the cabinets to each side.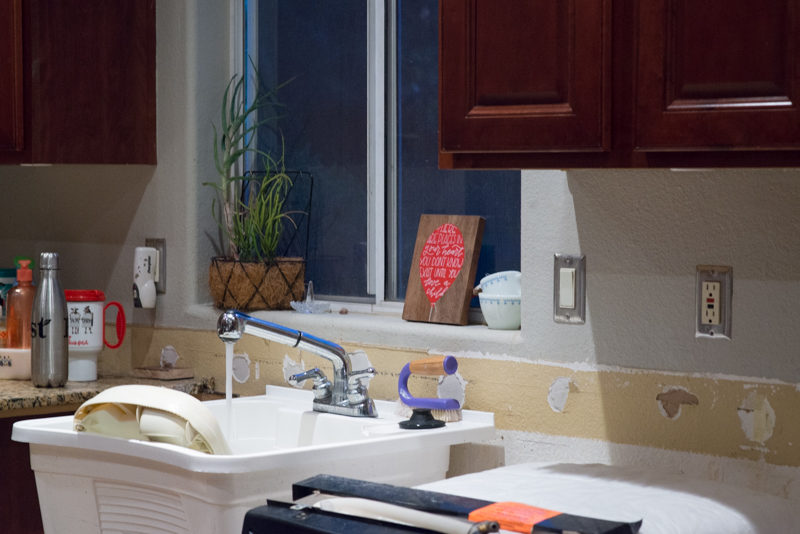 Now, this is how my kitchen looks. Do you know how thankful I am for that temporary sink? So, so, so incredibly thankful. It is much better than washing the dishes in the bathtub.
So now, we will be picking out new granite, since the granite snapped when they pulled out the cabinets to repair.
After the initial shock at how much damage a little pipe did, I'm starting to get excited. I've always wanted a lighter kitchen, and picking out a lighter granite might be fun! I'd love to repaint the cabinets, but that isn't an option for us.
So, the next few days, I'll be looking over granite options. I'm so excited, but I have the hardest time picking colors. I tend to like everything, which is not great when designing. I really wish Joanna Gaines was my neighbor so that I could make her dinner and tons of chocolate chip banana bread so that she can help me.
We are about to hit two months without a dishwasher, and I've never been so thankful for an appliance in my life. I can't wait until it is plugged in and getting my dishes ridiculously clean, just like I like it.