Disclosure: I received the products from the Love, Hallmark "Fabulous Friends" collection to facilitate my review. It is my honor to share news with you from a company that I enjoy and support! #LoveHallmark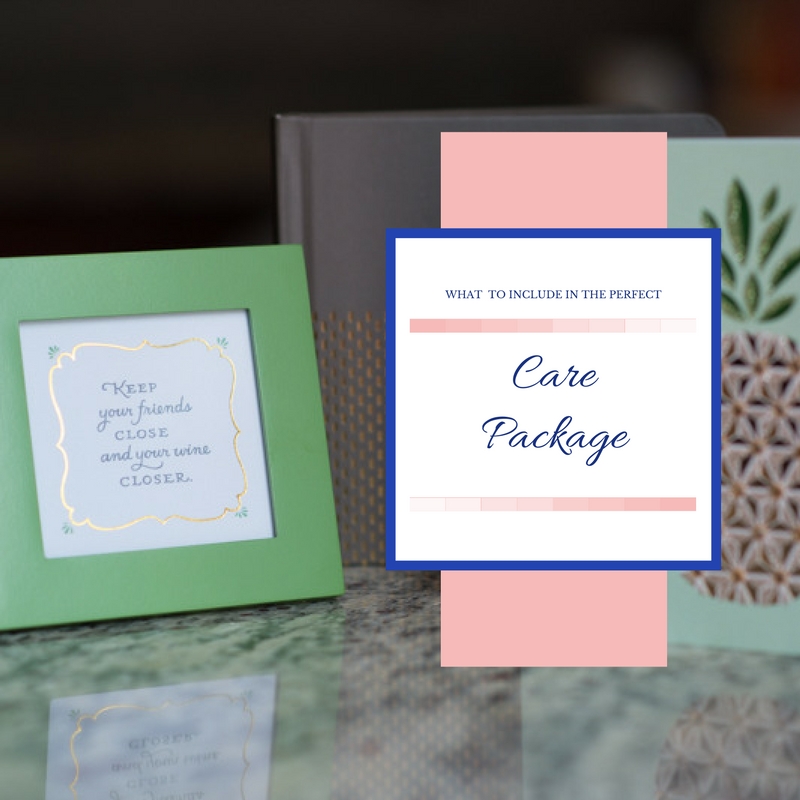 In  college, my mom and my best friend's mom sent the best care packages. Whenever we would visit the post office in the MSC at Texas A&M, we would be giddy when there was a box waiting for us. We couldn't wait to get back to our dorm room to rip it open!
They were full of cookies, letters, and silly things to make us smile.
My father used to write me letters – handwritten and full of sweet advice. He'd staple a $5 bill to the top left corner and it always made me smile! It meant that I could go to Freebirds with my friends and order the best burrito in town. Just thinking about that brings a huge smile to my face! (Thanks, daddy).
These little packages always made my day, and almost twenty years later I can still remember how I felt when I opened them.
My best friend is now spending time in the DRC (Africa) with her family as her husband works for our governments fighting to end poverty and provide humanitarian assistance.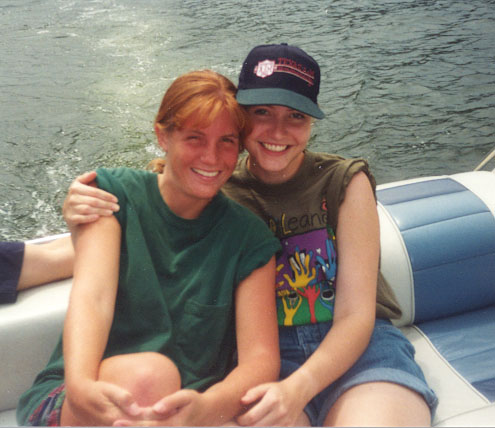 We've been friends since the summer after 7th grade. I love her to pieces and I miss having her stateside. I wanted to send her a little box of surprises to make her smile.
The perfect care package should have:
Something that shows them that this package is just for them! Sports, hobbies, favorite foods  are a few ideas
Something to make them laugh – a toy, a card, anything!
Is there a holiday coming up? Celebrate it and let them know you are thinking of them as they are away.
It doesn't matter how much money you spend or how many things are in the package. It is just about letting them know how much you miss them.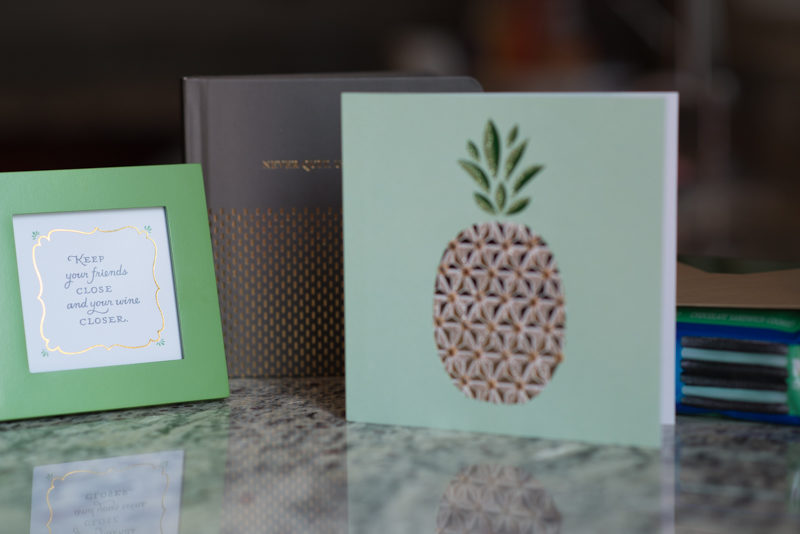 Hallmark sent me a wonderful collection from Crafter & Co. of perfect items to go into a care package!
The frame that says "Keep your friends close and your wine closer" is so perfect! I'm hoping to get a good laugh from her on that one! The journal says "Never Quit. Unless you hate it." I love that!
If you look carefully at the picture above you can see some of her favorite cookies!
Her birthday is next month, and the pineapple card will be perfect!
I'm also sending something for her little girl. When they open the box, this pillow will jump out at them, making everyone's day!
So there you have it, something to make her laugh, a favorite something to make sure she knows this is just for her, and something to celebrate an upcoming holiday!
Hallmark wants to send one of you a gift set, too! Enter the giveaway below.
a Rafflecopter giveaway

Did I miss anything?! What do you like to include in a care package?