This shop has been compensated by Collective Bias, Inc. and its advertiser. All opinions are mine alone. #HolidayPartyPlanning #CBias #CollectiveBias #uncommonlygood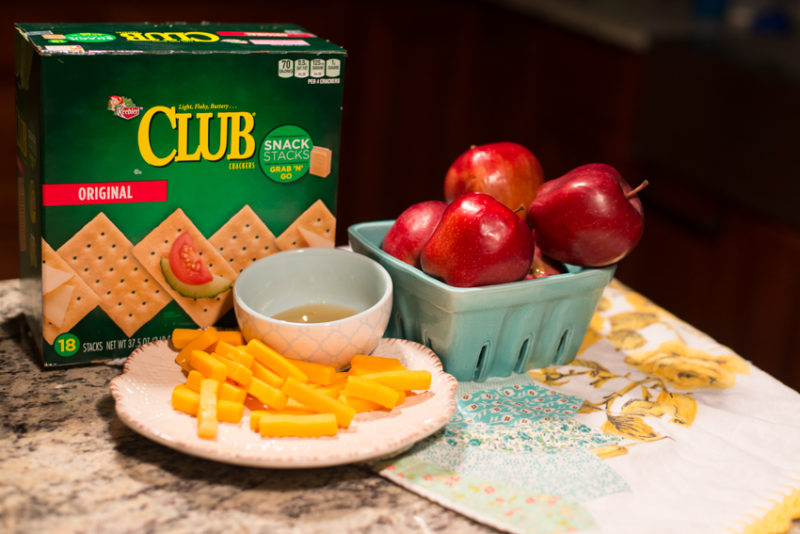 One holiday meal down and one to go! Our Thanksgiving was awesome! The food was superb. Riley's great aunt made the turkey and stuffing, mashed potatoes, and her famous chocolate cake. I made mac and cheese, asparagus, brussel sprouts, ham, a brie wheel, and stuffed mushrooms. Julia made homemade bread. We had a little too much food and have had an amazing week of leftovers. The turkey was so moist, I could eat it every single day.
For the next holiday, I was looking for ideas that were a little more simple.
Did you know that you can find Keebler® Club® Crackers and Keebler® Entertainment Crackers Collection in entertaining sizes (read: PARTY Size!) at Sam's Club?
I wanted to do a test run of a quick and fun appetizer, and Brian was more than willing to help out!
When you make a purchase of any one package you can unlock a live party planner with the FREE Keebler® Party Planner Live App. They have a recipe section on the app, including an 'easy' section. This is exactly what I was looking for!
We downloaded the Club Apple and Cheddar topped crackers recipe, purchased the ingredients at Sam's Club and headed home to make our easy appetizer! The recipe recommended pecans, but I have a few in my family that won't eat nuts, so we left those off.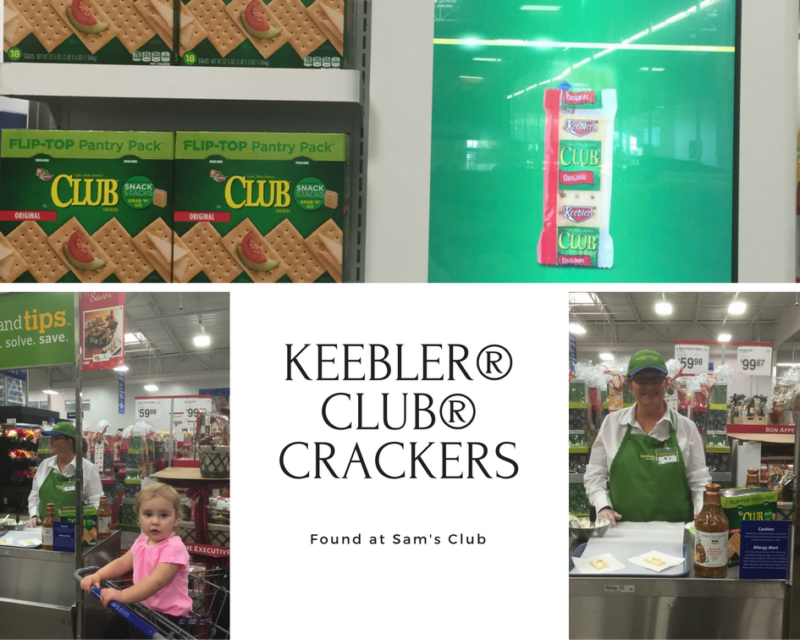 Here is their recipe:
Ingredients:
8 ounces extra sharp cheddar cheese
Or
1 medium apple, cored and thinly sliced*
44 pecan halves, toasted
1/4 cup honey
Directions:
1. Cut cheese into 44 triangular-shaped slices to fit crackers. Arrange one piece of cheese on each cracker. Cut apple slices in half. Place on cheese.
2. Top each with a pecan half. Drizzle with honey.
Note: To prevent browning, brush apple slices with a little lemon juice (if desired).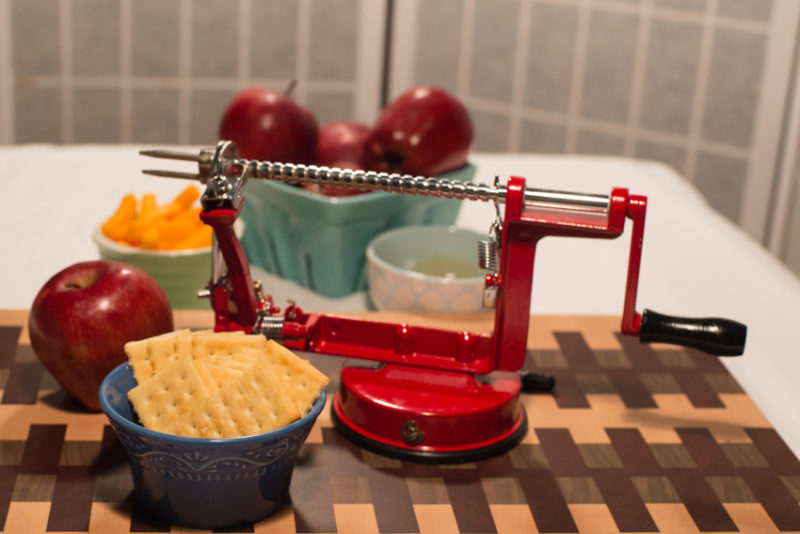 (Look mom! We used the apple corer twice in one month!)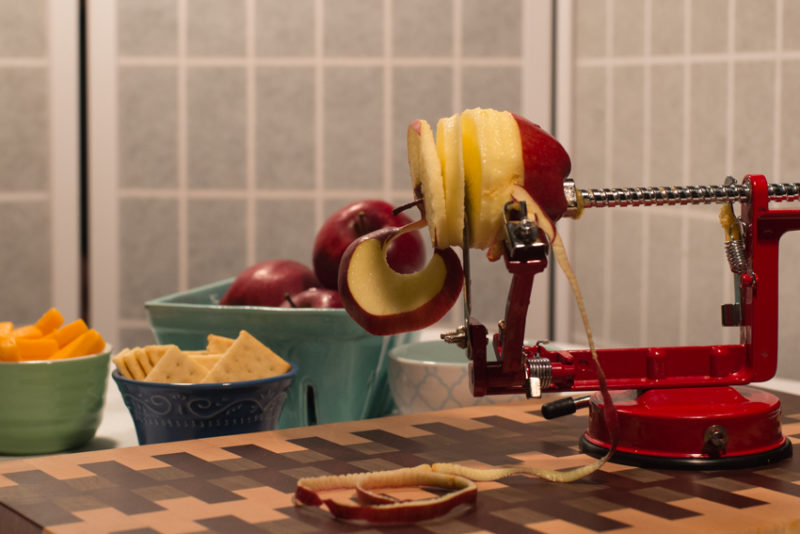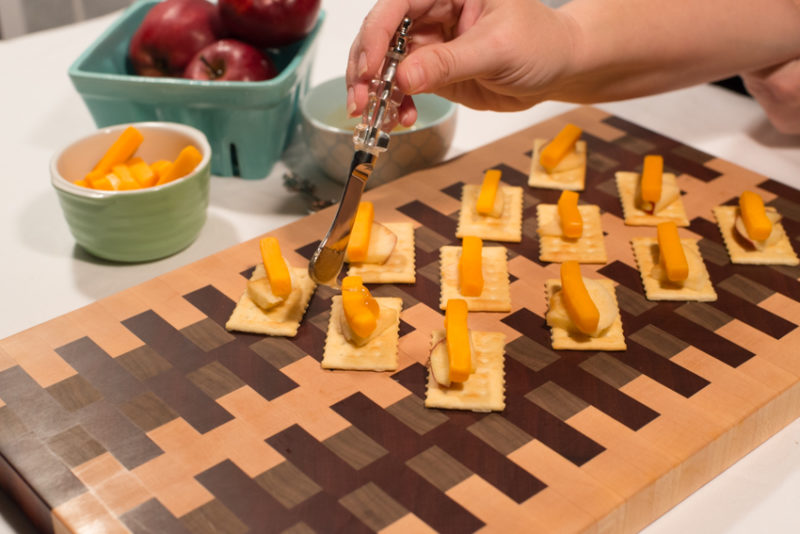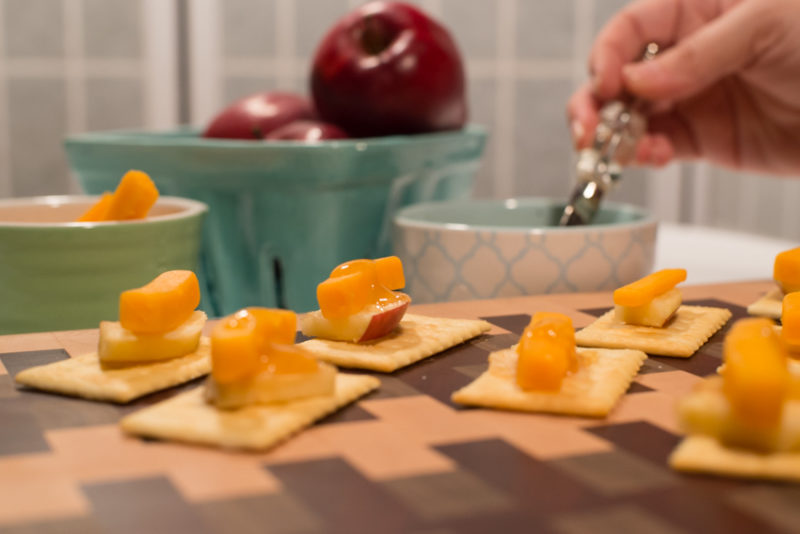 We also didn't use the lemon juice, because they were delicious and gone in seconds. So, I think we have our next holiday appetizer! Do you have a Sam's Club near you? Be sure and check out the Instant Savings booklet at Sam's Club for information about the $1 off Keebler® Club® Crackers product promotion.
What recipe are you going to try?!