This post first appeared on Around My Family Table where I am a guest contributor.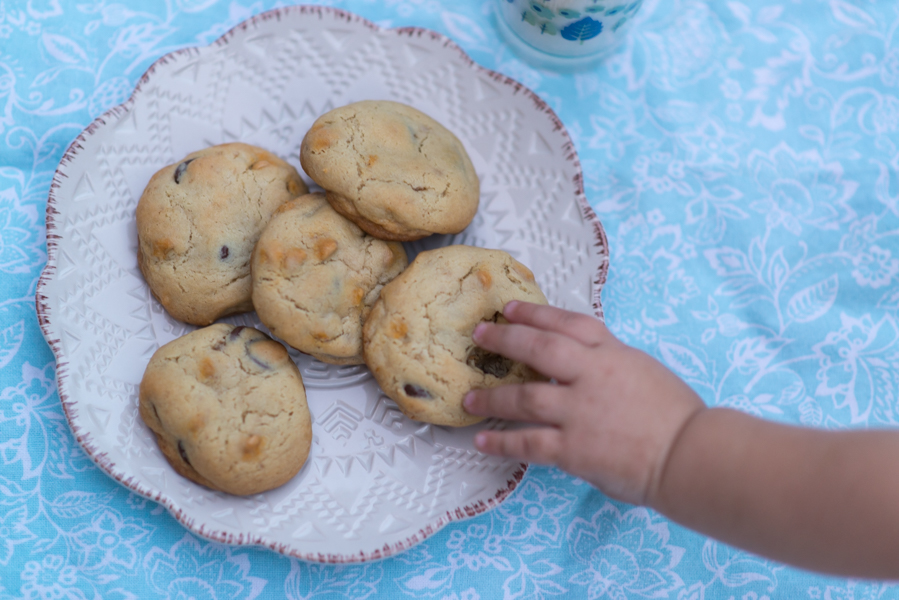 Sunday nights are reserved as family nights around our house. We've spent the day finishing up little errands, homework, and chores, and Sunday night we linger around the table and just listen to each other. My oldest is sixteen and her schedule is getting so busy. It is really settling in that our time with her around that table is winding down. This weekend, I wanted to make something that I knew she would love and that would make the house smell amazing. She is a huge dark chocolate fan, so I knew these would be perfect for her!
Nothing gets the kids downstairs faster than something yummy baking in the oven for dessert.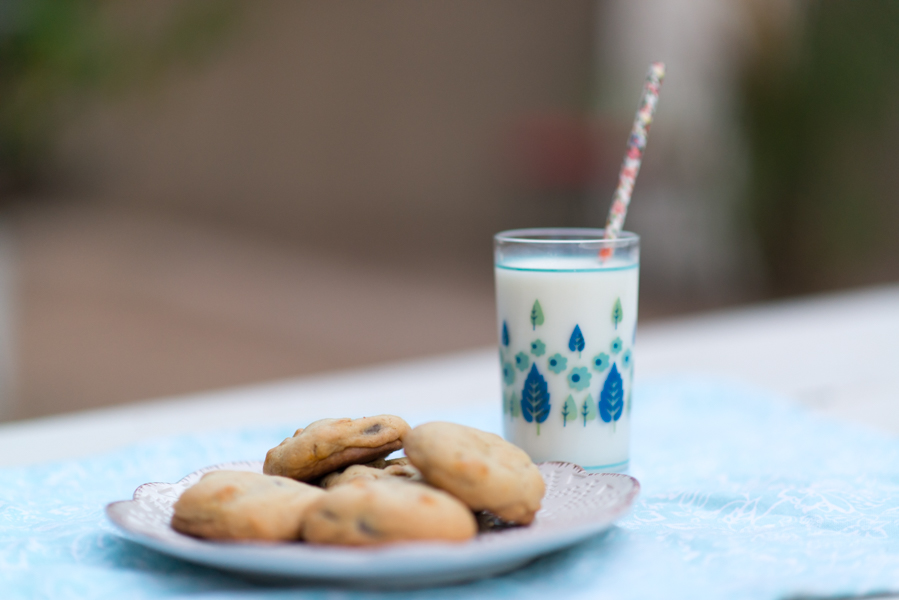 And of course, you have to have these cookies with a big glass of milk. Do you ever wish the milk man would come back? We go through five gallons a week as a family, and I so wish that I could open my door in the morning and a beautiful crate of cold milk would just appear. A girl can dream, right?
Well, these cookies are so delicious. They are a little rich, so two cookies are just plenty – which is great news for those of us that could eat an entire plate of cookies.
The dark chocolate and the butterscotch go perfectly together, and they make the entire house smell amazing.  These would be perfect for cookie exchanges. I haven't done one of those in years, but I miss doing them! We used to get together at work and everyone would bring one dozen cookies with one dozen recipe cards. Then, we would go "shopping" and choose cookies from the other ones brought in, and you would go home with this amazing stash of cookies and their recipes – all different and yummy! It was such a fun way to try flavor combinations outside of what you usually chose!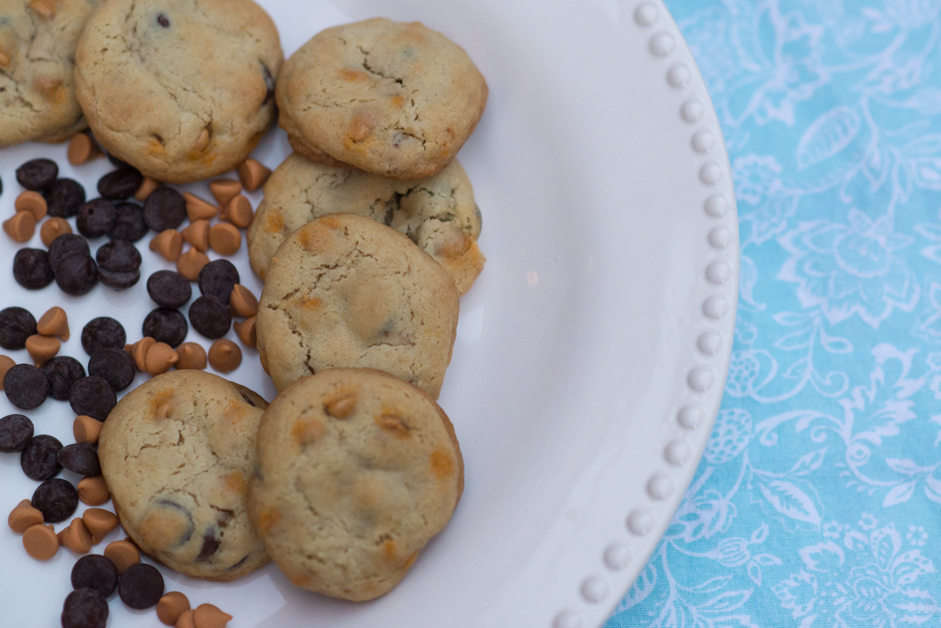 Ingredients:
1 cup butter, softened
3/4 cup sugar
3/4 cup brown sugar
1 teaspoon vanilla
2 eggs
2 cups flour
1 teaspoon salt
1 teaspoon baking soda
1 cup dark chocolate chips
1 cup butterscotch chips
Directions:
Preheat oven to 375 degrees.
Cream together butter and sugars until fluffy, about 4 or 5 minutes.
Add vanilla.
Add eggs one at a time.
Add dry ingredients
Bake for 10 minutes.