This post is written by me on behalf of Tyson Foods, Inc. All opinions are entirely my own. This shop has been compensated by Acorn Influence, Inc. and its advertiser. All opinions are mine alone. #GrilledAndReady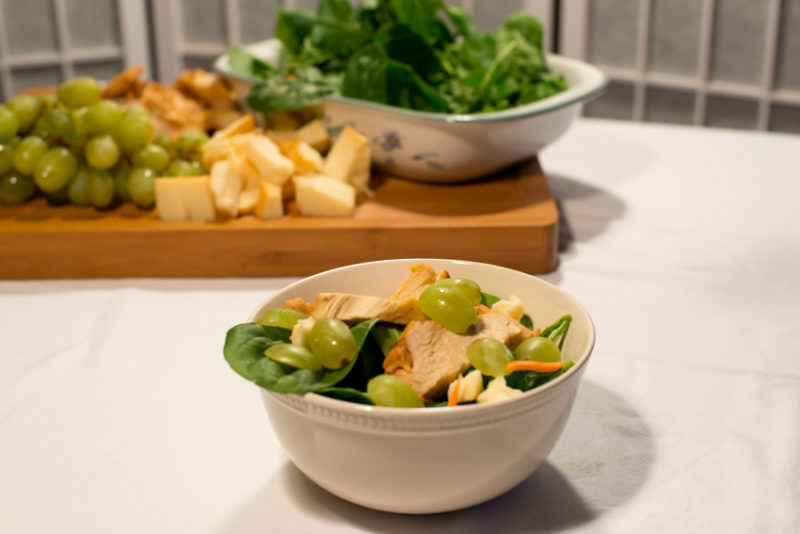 With the New Year, making better food choices is one of my first priorities. Over the years, I've learned that this means having delicious, easy to create meals ready to go. This helps us as a family to drive thru the nearest fast food place when our schedules get busy.
With just a few ingredients stocked in the fridge, this has easily become my go to lunch. Tyson ® Grilled & Ready Chicken Breast Strips are tender, versatile, and delicious. It only takes a few minutes to prepare. In the time I laid out the other ingredients, the chicken was ready to go.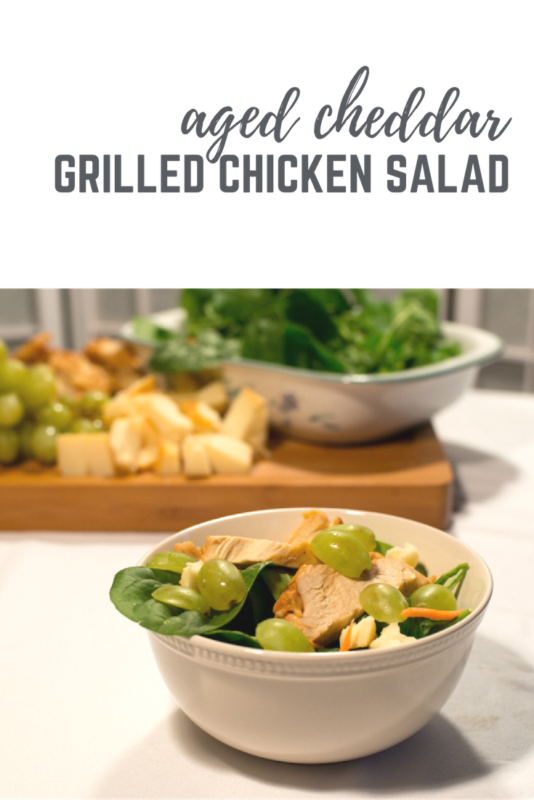 Prep Time: 5 minutes
Ingredients:
Tyson ® Grilled & Ready Chicken Breast Strips
Aged Cheddar
Grapes, seedless, cut in halves
Spinach
Kale
Swiss Chard
Sliced Thin Carrots
This salad doesn't need any dressing. The grapes and the chicken provide plenty of juicy, perfect bites! If you would like to add dressing, something creamy would be perfect with the aged cheddar.
I served this at lunch over the weekend, and every person in the family finished their salad. For this family of six, that is an absolute win!
This salad will definitely help ring in your New Year, New You goals!