Disclaimer: I was invited to a complimentary sneak preview of Walt Disney Pictures' MOANA.
I have this theory about music. When a song is truly special, it's as if you've heard it before. There is something familiar about the tunes and the words. It's like the Creator of the universe has had the melody for years and someone was finally listening long enough to hear it. They've reached up into the sky and grabbed the song. They've written it down as quickly as possible, so that they don't loose one note or word. And when they share it with you, your heart looks up and smiles because you know that melody.
It's been a long time since a song in a movie reached out and was stuck in my head the very first time I heard it. Will you give it a listen? I hope you love it as much as I did!
Nate was my date for this movie. We both laughed at loud at Maui (Dwyane Johnson) and his over confidence. He did an amazing job with this part. There were so many funny lines that Nate is still quoting from him. "You're Welcome."
Of course there were elements of the Polynesian mythology in the movie. I very much appreciated when I learned that the directors had traveled to the Pacific Islands to respectfully learn and observe and truly tell a story that reflected the culture accurately.
The grandmother reminded me so much of my mother's mother. I fell in love with her character immediately. She is feisty and sweet and funny and a dreamer.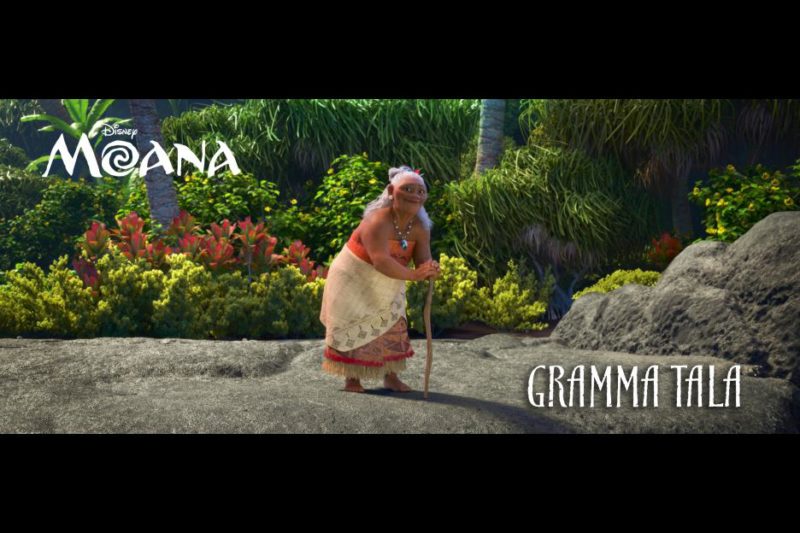 Do I wish that Disney would move away from parents that refuse to listen to their children, children that refuse to accept their parent's wisdom, and the child being right in the end? Yes. I absolutely do. This makes a great talking point with the older kids – the subtle ways movies can tell you how the world is.
Overall, it was a great movie. The music was amazing. The animation was stunning.
***
Now for the important questions: Would I take the other kids to see it?
Julia (16) – yes, absolutely!
Nate (13) – He already shared that he'd like to see it again!
Riley (5) – We'll watch it at home together.
***
Like MOANA on Facebook: https://www.facebook.com/disneymoana
Follow MOANA on Twitter: https://twitter.com/disneymoana
Follow Disney Animation on Instagram: https://www.instagram.com/disneyanimation/
Visit Disney Animation on Tumblr: http://disneyanimation.tumblr.com/
Visit the official MOANA website here: http://movies.disney.com/moana
Please feel free to download any that you'd like. They'd make great activities over the holidays!