This shop has been compensated by Collective Bias, Inc. and its advertiser. All opinions are mine alone. #TreatingWithNutrish #CollectiveBias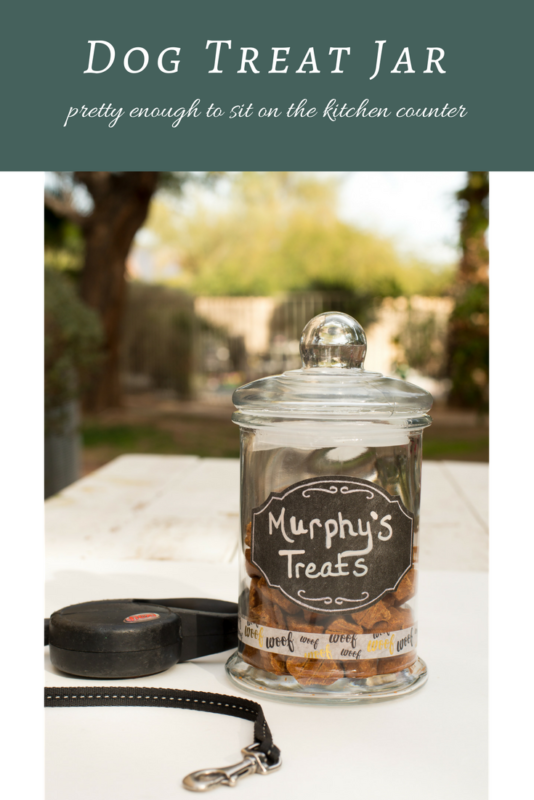 When we moved to Arizona in 2008, Julia and Nate begged to get a dog. I was able to hold them off for a few years, but in 2011 we visited a pet store that had a poodle rescue event. My husband, Brian is allergic to some dogs, but we knew that a poodle mix would be perfect for him. The kids picked out a dog and as I was walking him around the store, the three of them ran up to me and said they had found "the one for us".
I wasn't convinced. Hadn't they already picked out one for me to walk around?
Well, this little guy was quiet. While all the other dogs had rushed the gate when Brian walked up, Murphy stayed in the back just wagging his tail. He was a little shy, so they hadn't noticed him. The rescue group thought he was either a maltese poodle mix or bichon-frise poodle mix. He was sweet and patient and I kinda liked him already. I walked him around and Brian began filling out the paperwork. Since that day, he's managed to completely steal my heart. A few weeks after he came home with us, I had the flu. He laid at the end of the bed and kept me company the entire time. He is the sweetest.
From that moment on, I was smitten.
Finding treats that he loves makes me very happy! Last week, I ordered Rachael Ray™ Nutrish® Savory Roasters on Chewy.com. Their website was very easy to navigate and find exactly what I was looking for!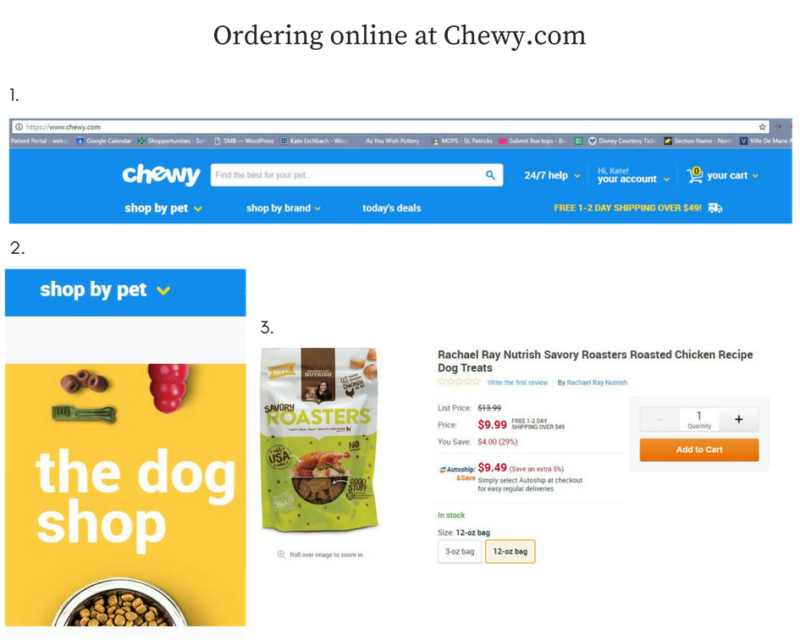 I chose Rachael Ray™ Nutrish® Dog Treats. The following reasons made it a great choice!
Real U.S. farm-raised beef or chicken is always the #1 ingredient.
No artificial flavors or meat by-products.
No corn or wheat.
Safely USA cooked with the world's best ingredients.
Did you know Rachael's Rescue® was created for all of the forgotten pets – the ones who might not have someone who loves them as much as they deserve? A portion of proceeds from each sale of Nutrish is donated to The Rachael Ray Foundation, which helps animals in need through Rachael's Rescue. Through 2016, Rachael's Rescue has donated more than $14 million dollars to pet charities and other organizations that do good for animals. The funds are used for food, medical supplies, treatments, and more for animals in need. Many more animals around the country need help, and through Rachael's Rescue, together we can make a difference in the lives of many four-legged friends. Since Murphy was adopted from a poodle rescue, this seemed like a perfect fit.
I decided to make him his own dog treat jar, pretty enough to sit out on the kitchen counter.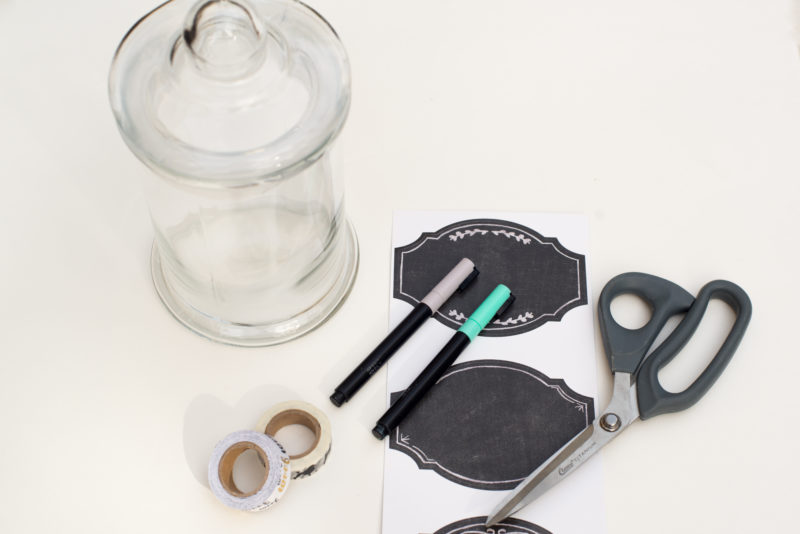 Supplies:
Scissors
Dishwasher safe and food safe jar
Washi Tape
Chalkboard Labels
Chalk Pens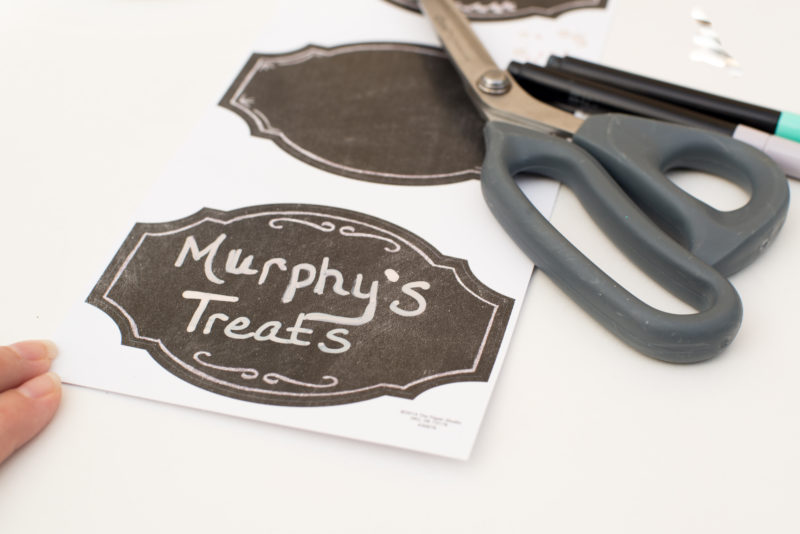 Create your label. I like writing on them before I attach the label to jars. A flat surface makes it much easier for me!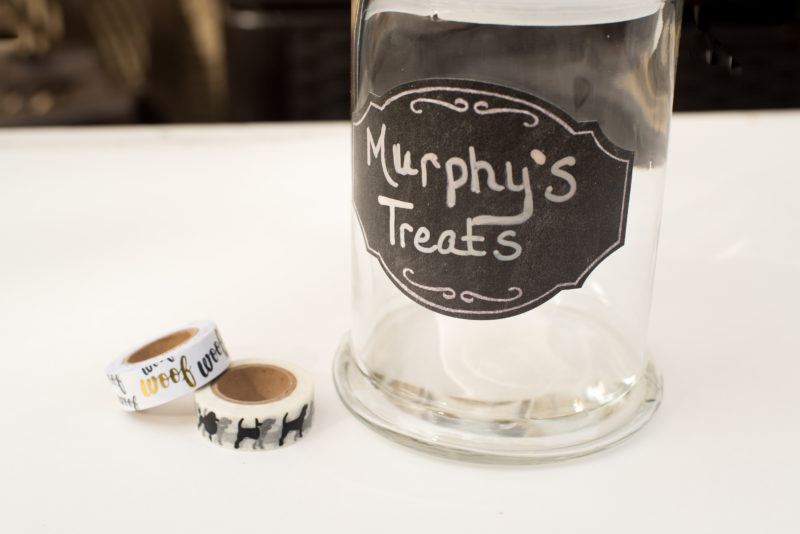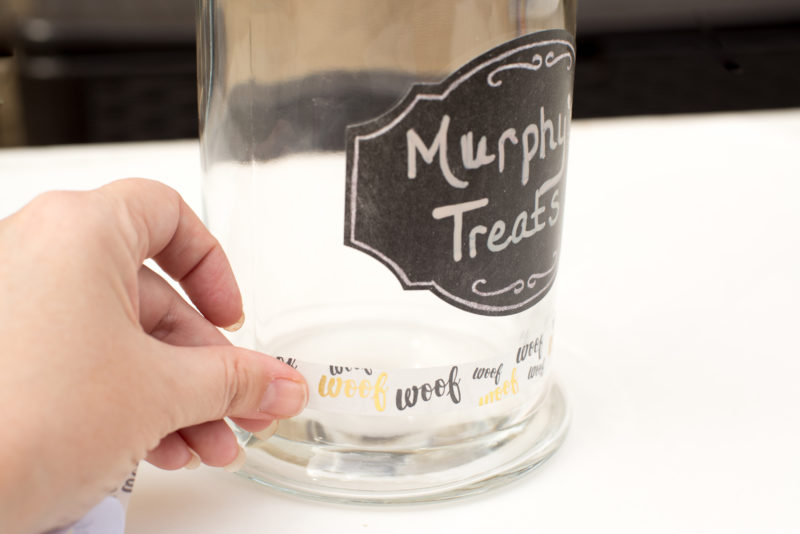 Attach your washi tape.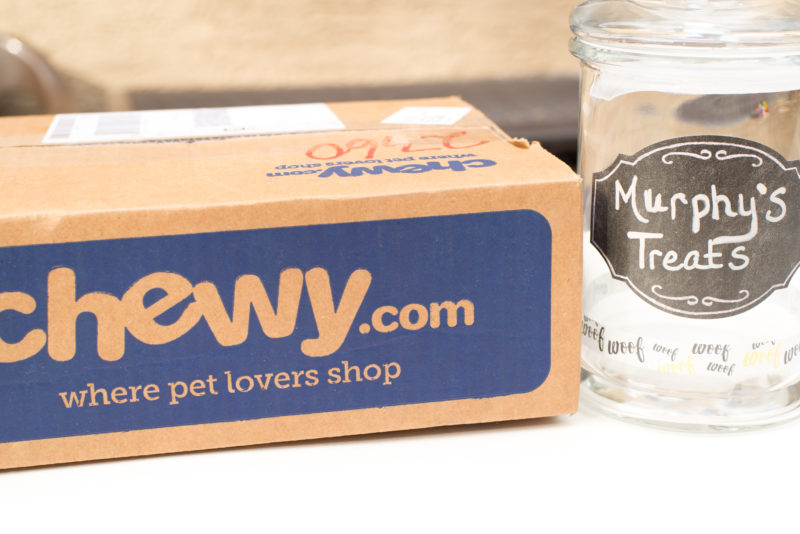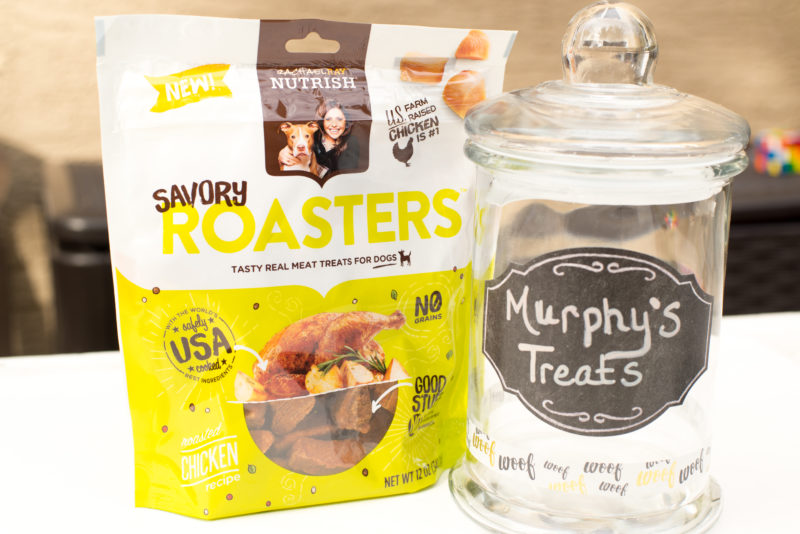 Add your treats!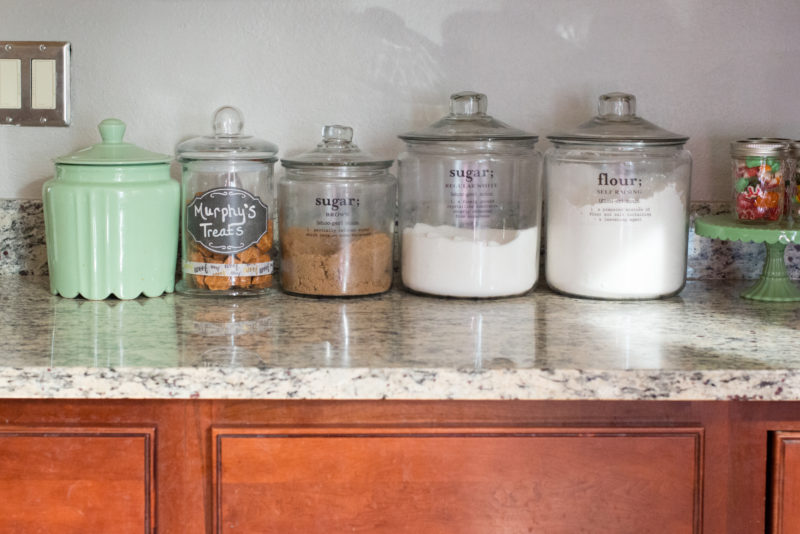 And there you have it! Pretty enough to sit on the kitchen counter.
Now for the real test…

Murphy loves them! The kids had so much fun running around the backyard, playing, and giving him his new treat!
Rachael Ray™ Nutrish® Treats are intended for intermittent or supplemental feeding only. Please watch your dog to ensure Nutrish treats are thoroughly chewed before swallowing. Break into small pieces for smaller dogs.
I even have a coupon to give you! {Click here}
Coupon details:
Can be used all year
Can print out the coupon 2x