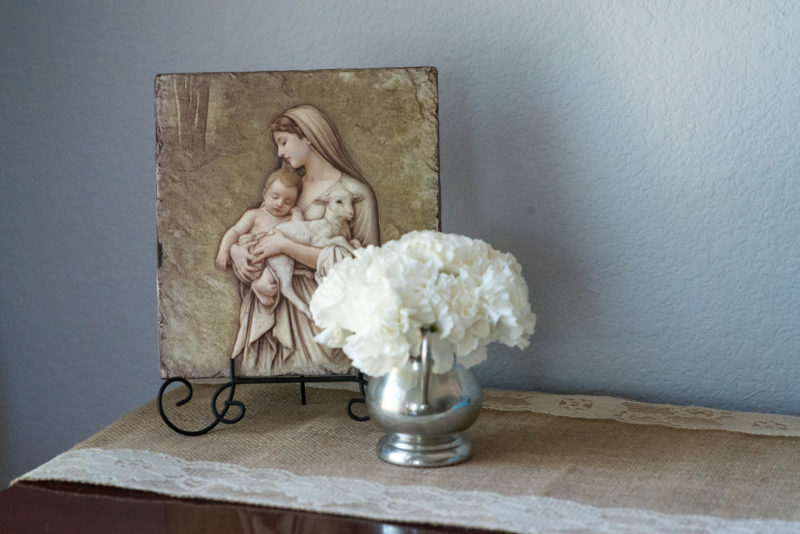 My dearest Sebastian,
You are now four days old. Once again, I'm met with thankfulness for a place to write down what is in my heart. I'm glad that in the hazy fog of sleeplessness, I can write things down before I forget.
Last Thursday, I told your daddy that I just didn't feel good. I felt like my water was going to break at any second. I had been having contractions, but they were very far apart and very irregular. Your grandmother Thompson commented that she didn't think I was going to make it until Monday, the date for your scheduled c-section.
That evening, I finished up a little work and I stood up to go to the kitchen. I was going to get my usual snack of graham crackers, peanut butter, and chocolate with a big glass of milk. Your grandmother and I were going to watch one more episode of The Crown. When I walked into the kitchen, I looked up at mom and grabbed a beach towel because my water had broken. I called out to your dad, 'are you ready to go to the hospital?' He asked if I was joking.
Mom and I stood there and laughed as we tried to calmly ask the big kids for different things. We hadn't finished packing for the hospital and I couldn't remember exactly what I needed. Julia and Nate were jumping up and down. Mom prayed over us and we were off.
Daddy dropped me off and I headed up to the 2nd floor. They got me ready and checked to be sure I was really in labor. You were still transverse, so VBac was not an option. Because I had eaten dinner, we'd have to wait until 2am to do a c-section. They decided to wait until 6am unless labor started progressing. Well, at 1am, the contractions were all I could handle. I was in full blown labor, so they called my doctor so that I wouldn't be completely exhausted by the time of the surgery.
This c-section went so much more smoothly. The nurse, the anesthesiologist, and the entire staff were kind and helpful. They were joyful and patient with me.
At 3:41am you entered into this world. You didn't cry, you just made the sweetest little bird sounds. You were having a slightly hard time with your transition. It wasn't anything too scary, just needed to be monitored. Your daddy was worried since you weren't crying. I glanced over and the song "My Old Man" by the Zac Brown Band came on. Your daddy held you in his arms and you seemed so tiny up against his chest. Over the next few hours, you transitioned and your oxygen levels and sugar levels settled down. The doctors were happy with your progress and we began to rest.
You are dreamy. You are very peaceful and calm. You are so patient with me as I manage other parts of the house. You are so very loved. Everyone just stares at you and wants to hold you.
I'm so very glad you are here.
I love you baby,
Mom