This post is written by me on behalf of Green Giant. All opinions are entirely my own. This shop has been compensated by Acorn Influence, Inc. and its advertiser. All opinions are mine alone. #VeggieSwap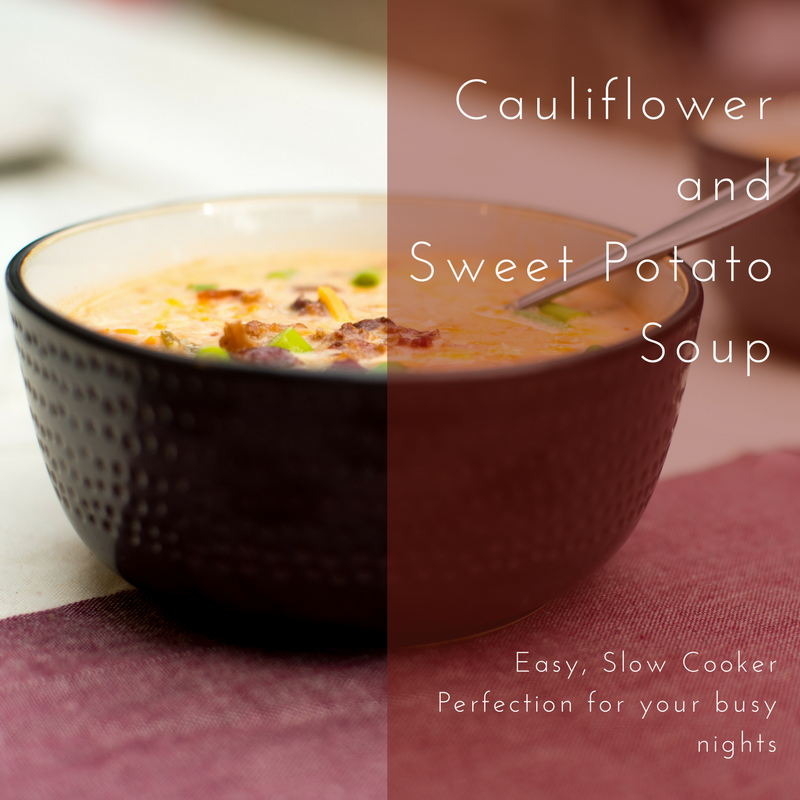 We are knee deep in the busyness of school activities. This year, I allowed each kid to be involved in one activity outside of school or church. Julia chose the school play and Nate chose track. Even though we've done a good job of limiting our time commitments outside the home, there are still days that we are barely home in time for dinner together. Those are the days I rely on my crock pot to still get us around the table, talking, and enjoying each other's company as the day winds down.
Green Giant has launched a new line of frozen veggies, Riced Cauliflower. These are 100% made with vegetables, 70% fewer calories than rice, and gluten free. I found them at my local Walmart on the freezer aisle.
I was drawn to the idea of making cauliflower and sweet potato play together and decided to make a hearty soup for everyone.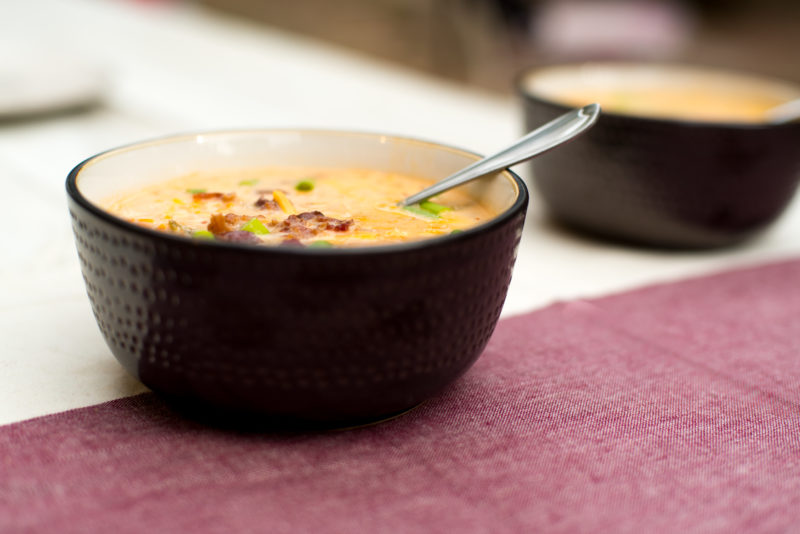 It took no time at all! I prepped everything in the morning in under twenty minutes while the kids were getting ready for school.
Ingredients:
3 packages of frozen Green Giant Sweet Potato and Cauliflower Riced Veggies
32 ounces of vegetable broth
1 large onion, diced
4 T minced garlic
4 stalks of green onion, chopped
1 tsp dried thyme
1 tsp paprika
1/2 tsp red pepper flakes
2 cups milk
2 ounces cream cheese
Instructions:
Turn your large slow cooker on high and add vegetable broth, riced veggies, onion, garlic, green onion, thyme, paprika, and red pepper flakes
Prepare for your house to smell amazing
Cook on high for 4-5 hours
Turn off the crock pot and add milk and cream cheese
Stir until smooth
Serve into bowls and enjoy!
Feel free to add shredded cheddar, bacon, or fresh green onions as toppings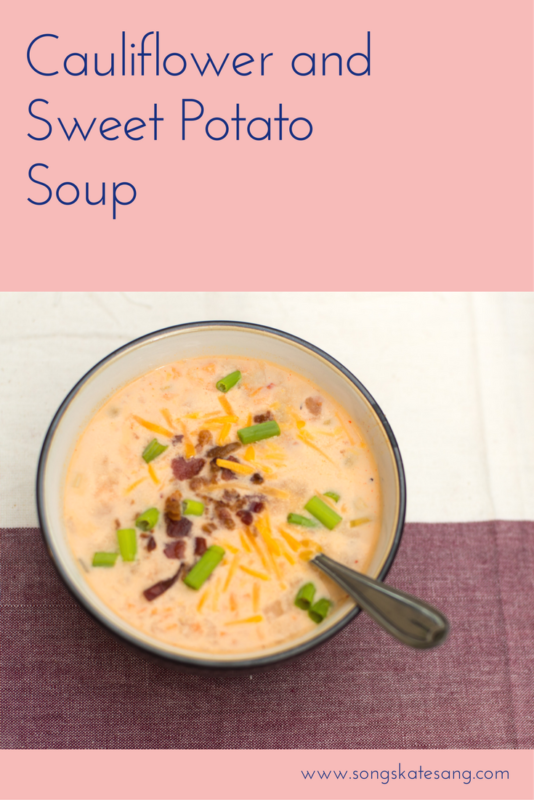 This is a perfect Lenten soup option, too (just be sure to leave off the bacon!)