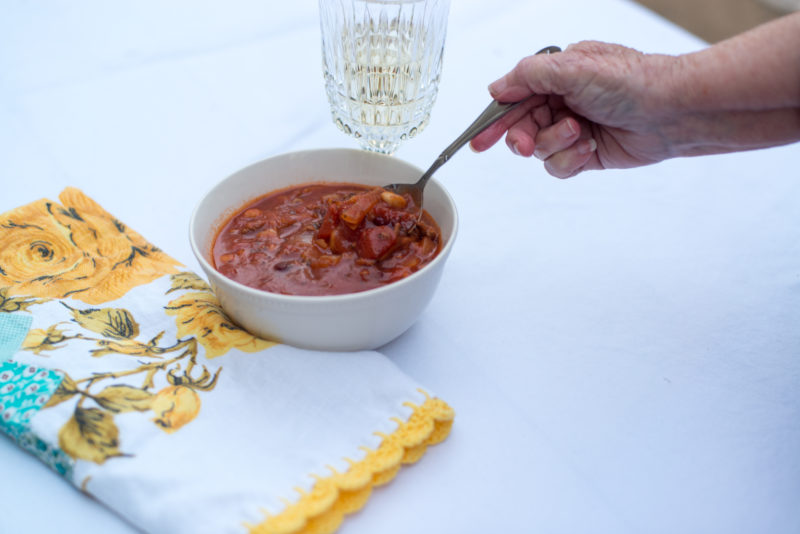 When mom is here it is always a treat. My friends at MOPS and at the kids school have been sending dinner over. It is the best gift to not have to shop, worry, or prepare dinner most nights right now. On nights that someone hasn't sent dinner, mom makes incredible meals!
The first night she was here she made hamburger creamed gravy. Brian was in heaven. Later that week she made fagioli soup and I knew I had to share it with you! She got a kick out of me insisting on taking photographs of the meal. She got to see a little 'blogging behind the scenes'. She laughed as I poured a glass of wine for the pictures – since I've never seen her have a drop in my entire life 🙂
Ingredients:
1 lb. hamburger
1 onion
3 carrots
2 stalks of celery
1 can chicken broth
1 can kidney beans
1 can white kidney beans
1 can diced tomatoes
1 jar spaghetti sauce
your choice of noodles
Instructions:
Brown hamburger in skillet
Move hamburger to slow cooker and add chicken broth
Add chopped onion, 3 chopped carrots, chopped celery, diced tomatoes, kidney beans, and white kidney beans, jar of spaghetti sauce
Turn slow cooker on high until it begins to boil around the edges
Lower setting to low then add two handfuls of noodles
Cover and let simmer for 30 minutes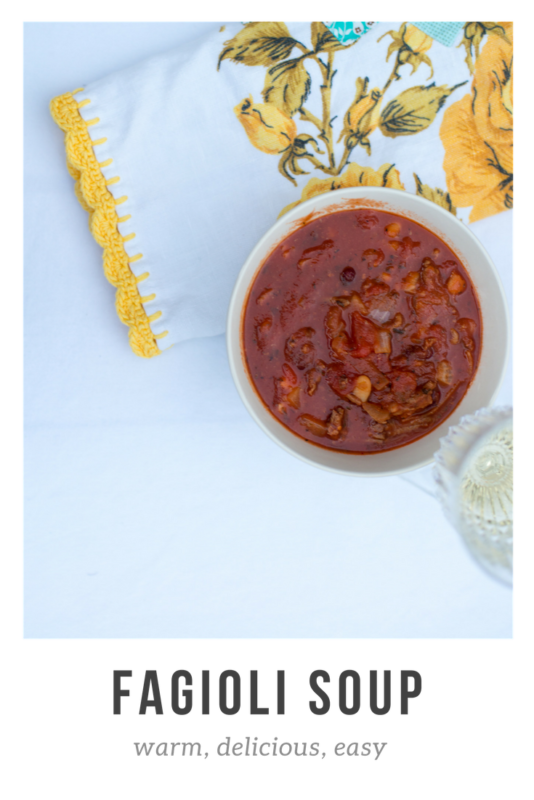 I hope you love it! It was a huge hit with my littles!