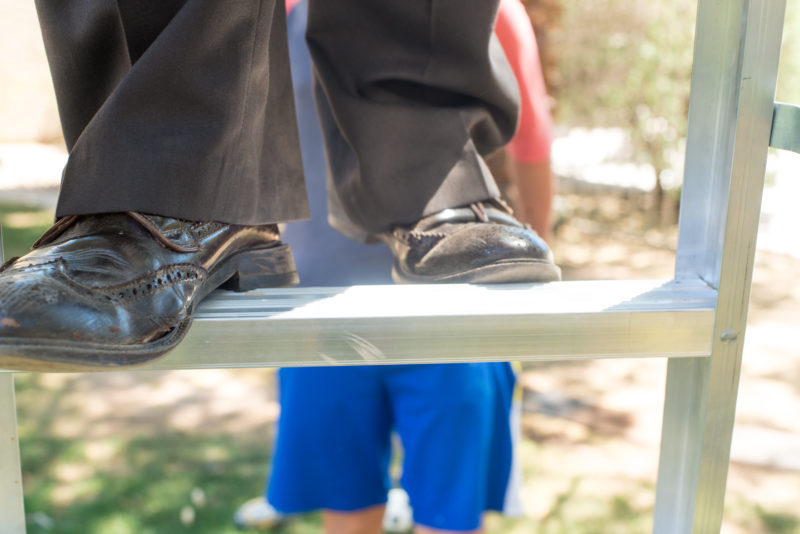 I have very fond memories of my childhood backyard in Plano, Texas.
My father worked so hard to make it beautiful for mom. When you walked out the sliding glass doors, you saw crepe myrtles directly in front of you – they alternated white, pink, red, white, pink, red – all the way down the back fence.
If you looked to your right, you were met with stunning roses – tiffany (yellow I think?) and purple (sterling silver?). On Sunday afternoons, we would go out to the backyard and cut roses to put on the table for dinner. Dad taught us how to carefully cut the roses, at an angle. We watched out for thorns and gently shook them out, watching for aphids.
If you looked in the back right corner, you saw a garden with cherry tomatoes, corn, blueberries, and marigolds to keep the fire ants out of the corn.
Our backyard was always beautiful. This is where we would drink iced tea and play chess. This is where we would go with dad to learn how to whistle with a blade of grass between your thumbs. This is where you would watch him call all the birds to come and sing to us.
This past week, dad came to Arizona to take mom home to Texas.
I looked up one afternoon and was taken back to my childhood, spending time with him in the backyard.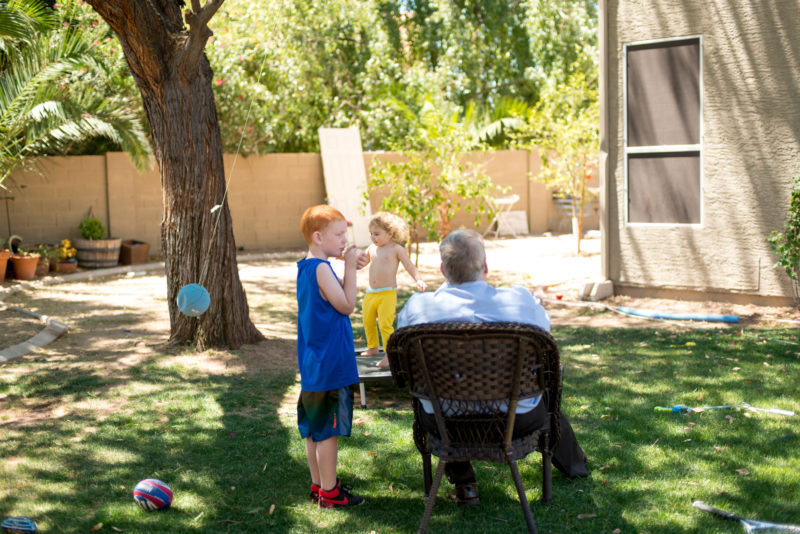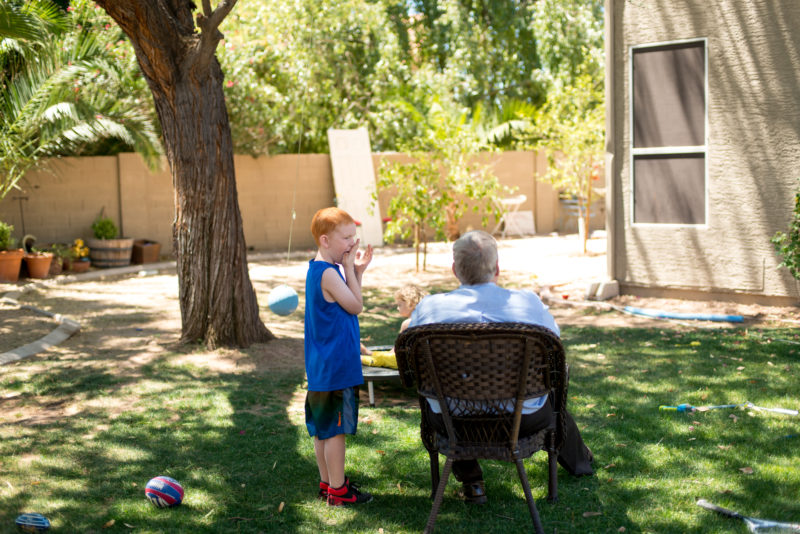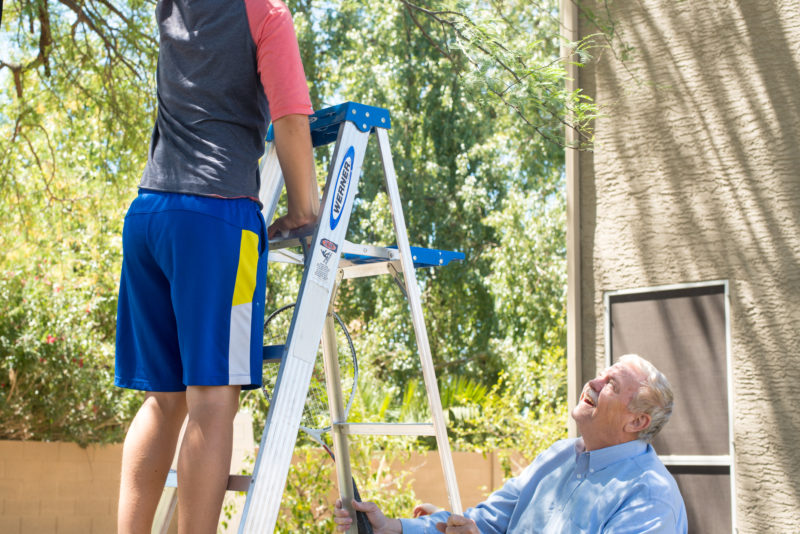 Slowly, the backyard is becoming more beautiful. But looking at these pictures, I clearly see it is the people in my backyard that I'm enjoying the most. Thank you, dad, for letting us borrow mom for so long. Thank you for loving my kids so well.