Somewhere in my dreams is a place where all of my dearest friends live close to me. They encourage me. They pray with me. They laugh with me. They make me a better version of myself.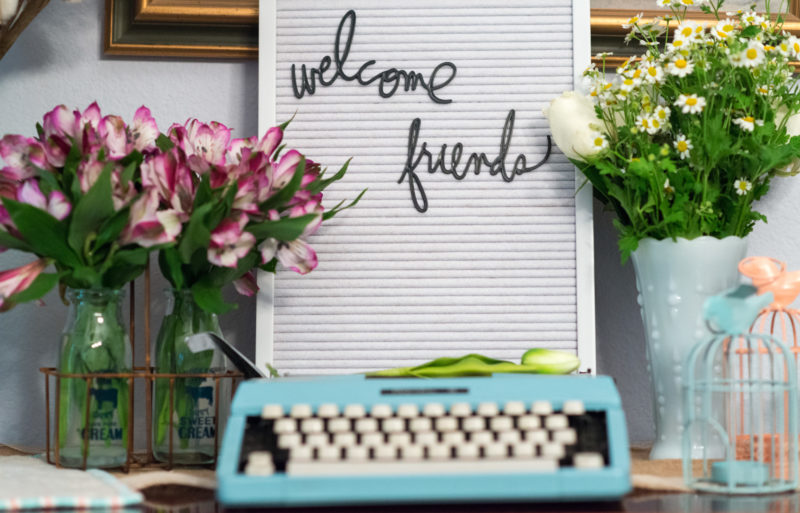 My best friends are in Africa, Texas, Tennessee, Alabama, and thank God some really are here.
Well, in Julia's beautiful world, her school is made up of her closest friends. They are kind, holy, polite, Christ-seekers. They encourage each other to become great saints. They hold one another accountable and love each other fiercely. I am so honored to watch from the sidelines when these lovely ladies enter my home. They fill it with joy and love!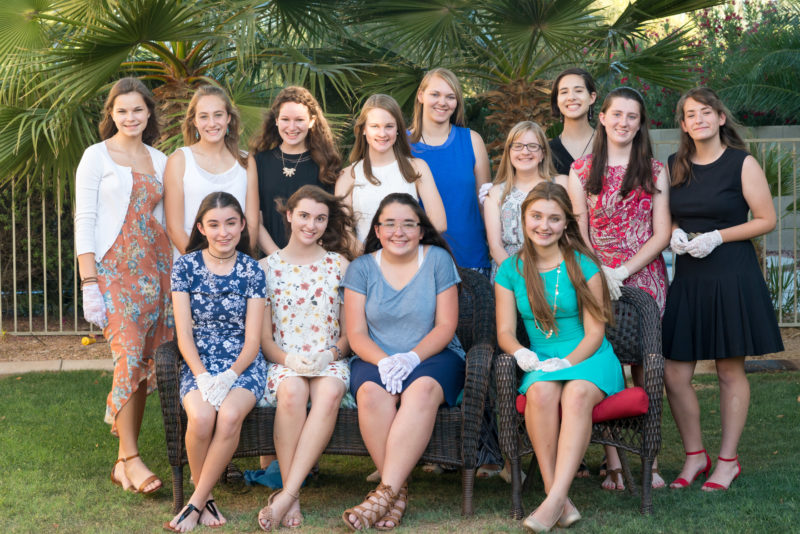 In May, when Julia turned 17, she was practicing as Lady Macbeth and then knee deep in finals. We finally had her party in June on a hot summer evening. She planned the details, making sure each girl would have an amazing time. I'm pretty sure hosting is one of her gifts.
They played games and even roped Nate into standing in for the male roles.
They created the cutest picture frames you've ever seen. Each one one so different and unique. I love seeing how creative everyone is.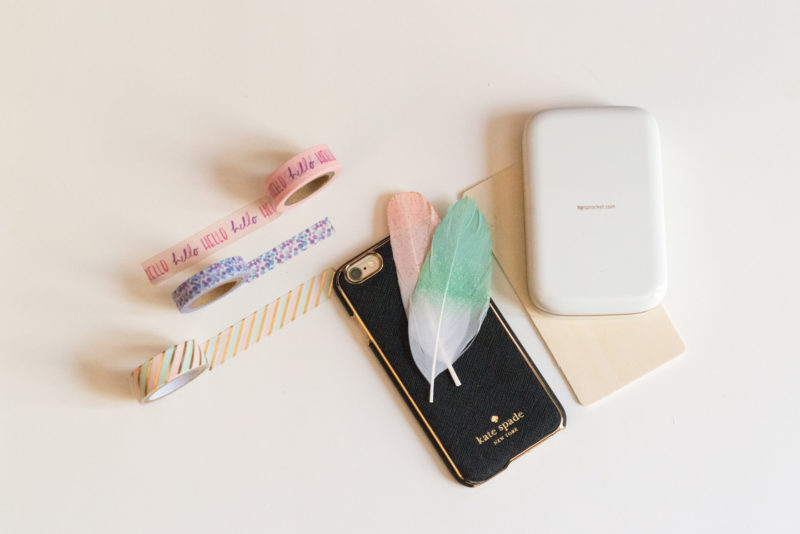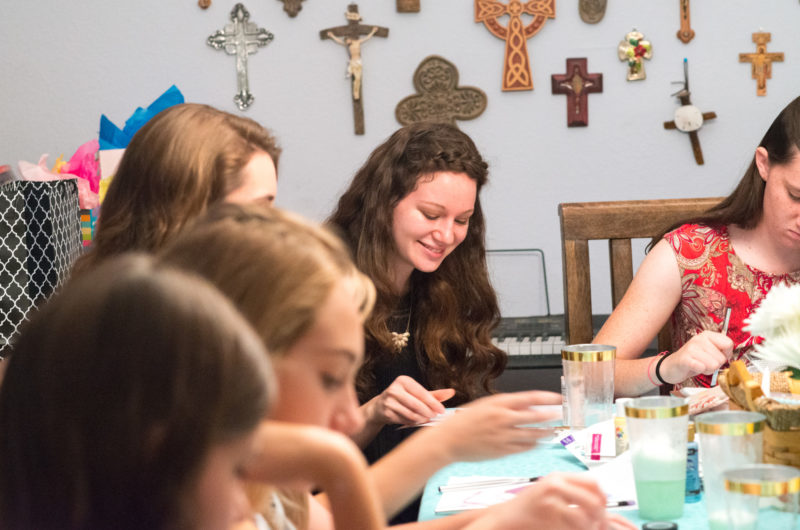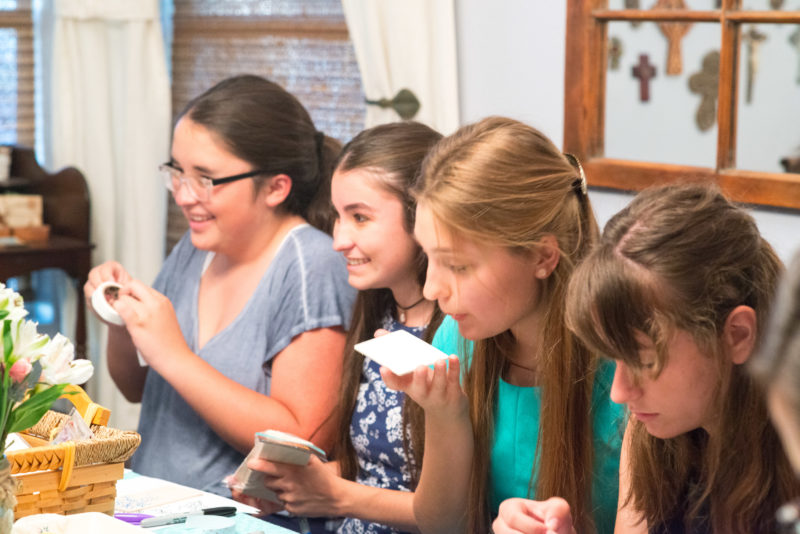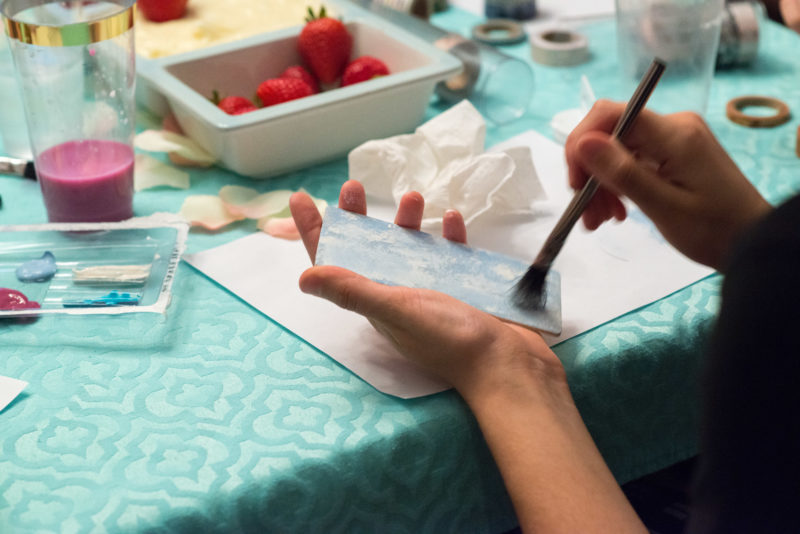 I splurged and filled the house with flowers. I made pasta until it was overflowing from every pot we have and Brian grilled chicken.
I made four derby pies and all but one disappeared.
They had Italian Sodas and lime sherbert punch. I heard laughter from every corner of my home and all was well.
Julia, I love the young lady you have become. I love your friends. Somehow, the salad and bread never made it out of the refrigerator. You didn't give me a hard time about that once. Thank you. Thank you for allowing your mom to watch and laugh and chat with your friends. They bless me.