This conversation is sponsored by POPSUGAR and their August Must Have Box! It is my honor to share news with you from a company that I enjoy and support!
How cool is it that I share an anniversary month with POPSUGAR!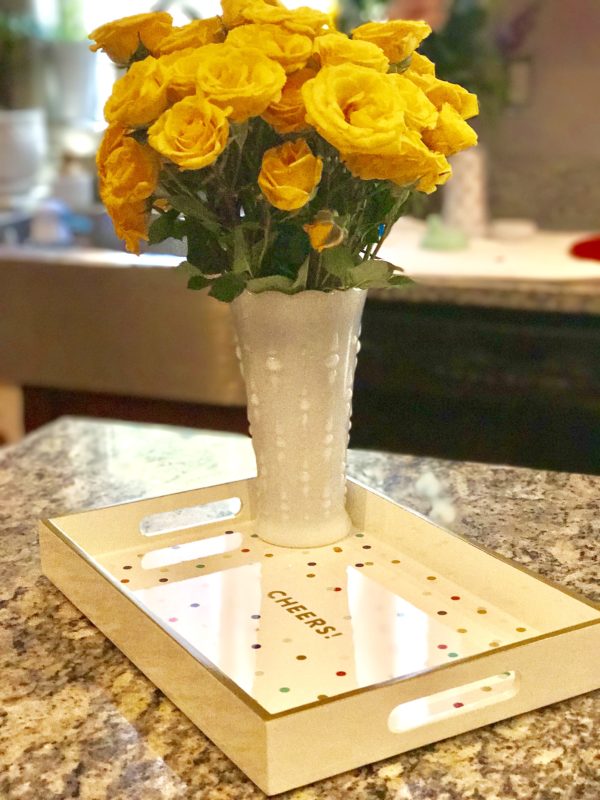 18 years for Brian and I, and 5 years for POPSUGAR! As I was thinking about this post and what to tell you about, I think it's pretty simple. Every single month, there is something that I adore in the box. Usually, I love the entire box. Seriously. If you know me, you know that I'm a tunnel vision shopper. I know what I'm looking for, I go in, I get it, and I get out. I only treat myself to a good browse of Anthropologie twice a year. Slow walking, day dreaming, and breakable pretties are just not my stage of life right now. So, when I treat myself to five minutes of opening the Must Have Box each month, it really is a giddy experience for me!
This adorable tray was just one of the items in the box this month. It makes me ridiculously happy. I think it's the confetti. Or the gold edges. Or the little feet on the bottom to keep it from getting stuck to the island when certain people leave sticky apple juice spills.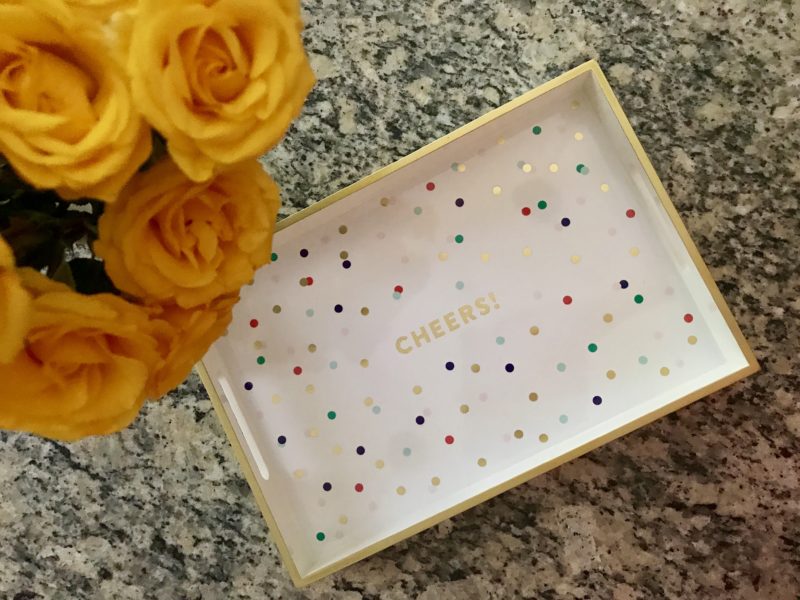 This month, I unboxed it over on Facebook for you:
(Um, and seriously – what is that face on the freeze frame! Ha!)
Anyways, I hinted at a very special discount code just for you blog readers:
Include the discount code PARTY (expires 8/31) to allow your readers $10 off their FIRST Must Have Box!
To celebrate their anniversary, all current Must Have subscribers are eligible for a chance to win!  If you aren't a current subscriber, sign up for a chance to automatically win a *major* surprise each week from following brands:
Week 1: Limited # of lucky subscribers will win something from Pehr Designs
Week 2: Limited # of lucky subscribers will win something from First Aid Beauty
Week 3: Limited # of lucky subscribers will win something from Kendra Scott
Week 4: Limited # of lucky subscribers subscribers will win something from Tarte cosmetics
Week 5 (8/31): 5 Grand Prize! Limited # of subscribers something from Cambridge Satchel Co + 1 year Must Have
Happy anniversary POPSUGAR!