This site contains affiliate links. Please see Policies for more information.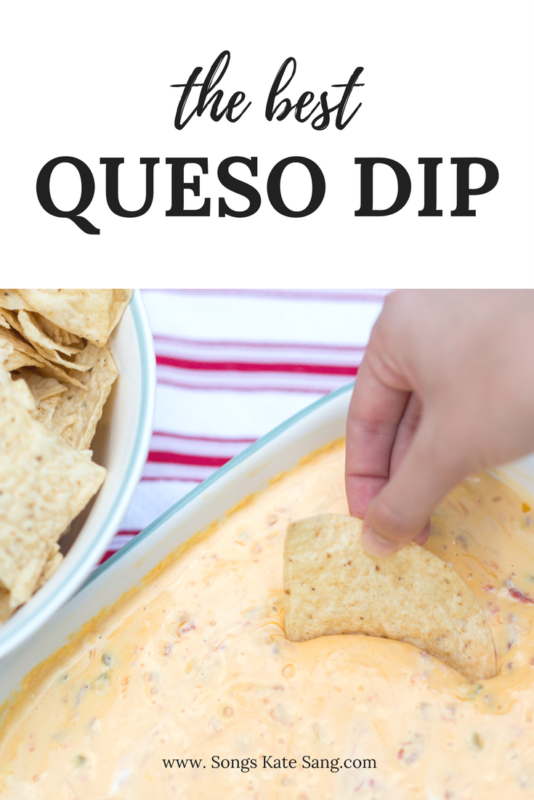 Earlier this summer, when we took a road trip to Texas, we had a big celebration at my sister-in-law's house in Houston. We were celebrating my in-laws anniversary and my mother-in-law's birthday. My sweet sister-in-law got a cake that just said 'Happy' on it. I really wish I had gotten a picture of it, because it was awesome. I think all cakes from now on should just say 'Happy' on them.
Anyway, while my brother-in-laws were outside grilling the best fajitas ever, I was helping her in the kitchen and watched her make queso. This wasn't just your regular, easy queso dip. She got all kinds of fancy with it.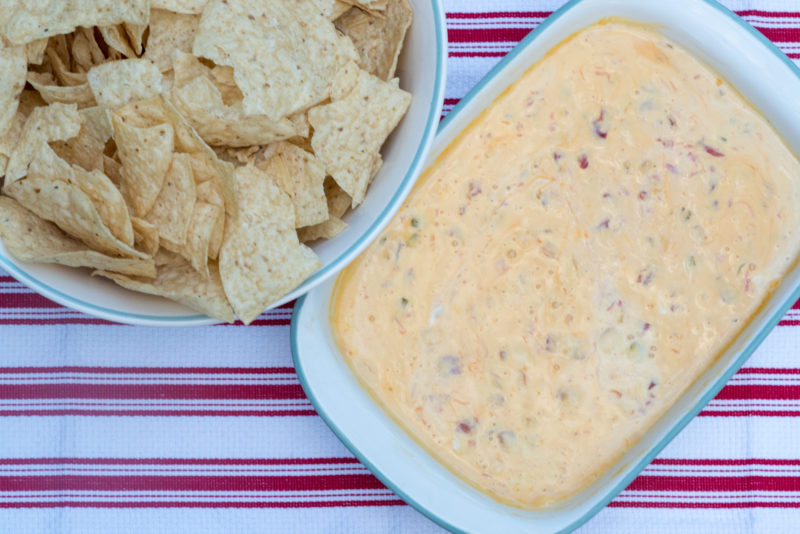 After it was finished, everyone dug in and was raving about how delicious it was. So, I've tried to recreate the recipe for you and I think I came pretty close.
The best part? It stays creamy and perfect much much longer than the traditional easy Queso dip.
QUESO INGREDIENTS
1 – Small Box Velveeta Cheese (16 oz.)
1 – Can Mild Rotel
3 TSP – Sour Cream
4 oz – Cream Cheese
1/4 Cup – Cheddar Cheese
INSTRUCTIONS
Cut Velveeta Cheese into smaller blocks. Add all ingredients. Microwave for 45 seconds at a time and stir until desired consistency.
Enjoy!
It was such a fun way to take your classic queso and make it even creamier! Let's just say it's already a hit at our house. Thank you, Aunt Laura!