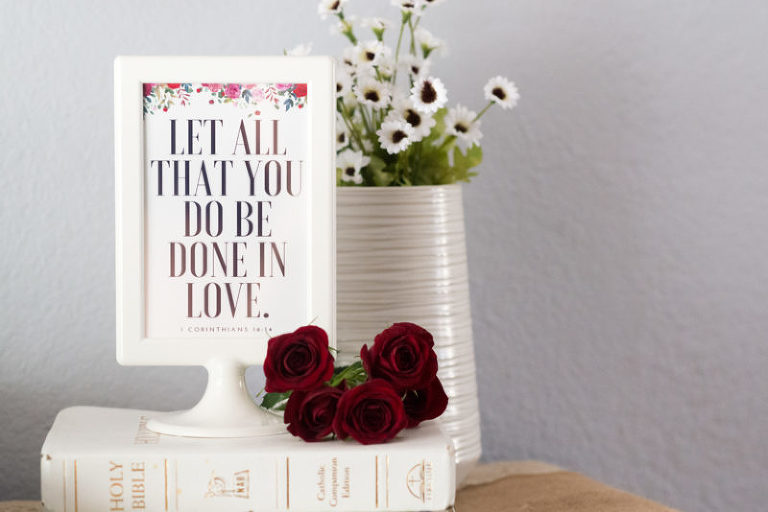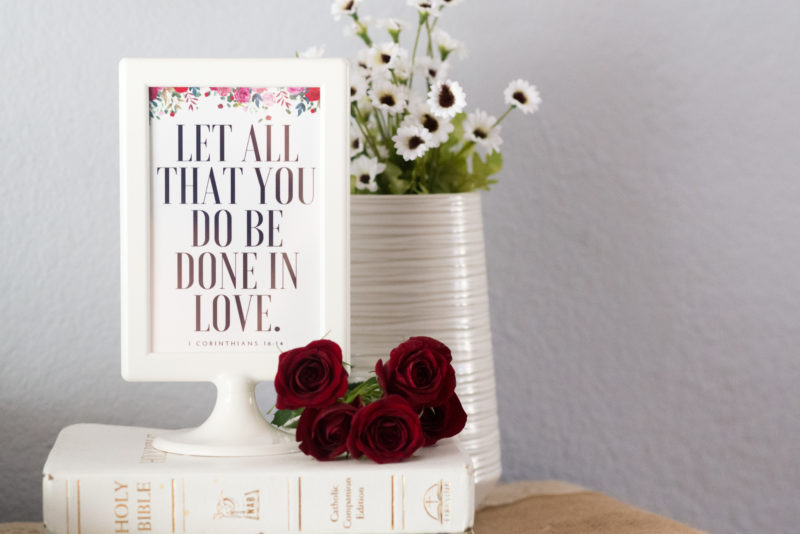 Laundry, dishes, noses, car seats, kitchen table… These are all things I clean (or try to clean) every day. It would be so easy for me to mumble and complain about every single cheerio I find on the floor. I want more than that. I want to be kind with my words and my thoughts. I want to be gentle to those around me, knowing it could very well be my mess that they are cleaning up. I want more for my heart. I want it to be filled with gratitude and prayers for my family, rather than annoyed sighs.
I made this printable for our MOPS group earlier this year and I put it in our dining room. Now, it serves as a wonderful reminder. Let ALL that you do be done in Love. All. Not some. Not the things that this world would call important. All things.
Even the laundry? Yes.
Even the dishes? Yes.
Ok, what about the lollipop that is stuck under the car seat that is now a sticky mess adhering three cheerios to the seat permanently? Yes, that too.
As I use my hands to serve my family, I'm trying to fill my thoughts with prayers for them.
It sounds beautiful and grand, but it's hard for me. I'm starting off simple.
As I fold Brian's laundry, my prayer might be as simple as this: "Lord, I love Brian. Please be with him today. Lord, I love Brian. Please be with him today." Yup, on repeat. I'd rather say that than rattle off a list of complaints. (Not that I have things to complain about. He's the sweetheart in this relationship. I'm the one he has to put up with.)
Please feel free to print one off for you as well. It is sized 4×6. You could even tape it inside of your cabinet where you put away the glasses, just as a reminder.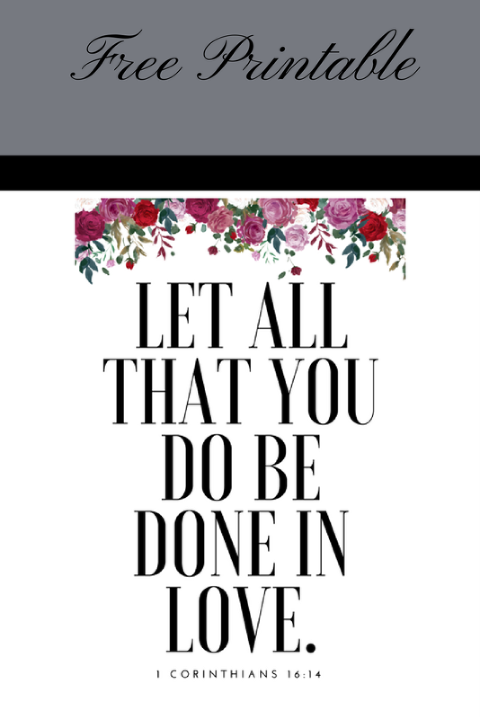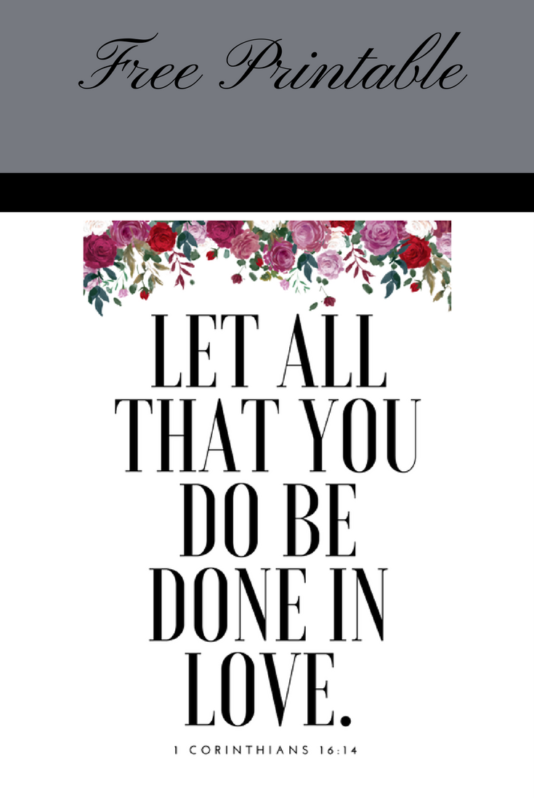 It also matches the free printable I made earlier this month, so you can match if you'd like!
Click here to return to that post for another free printable! 
Best wishes with this sweet friends. How do you keep from complaining? I'd love to know!