This conversation is sponsored by Grove Collaborative. It is my honor to share news with you from a company that I enjoy and support!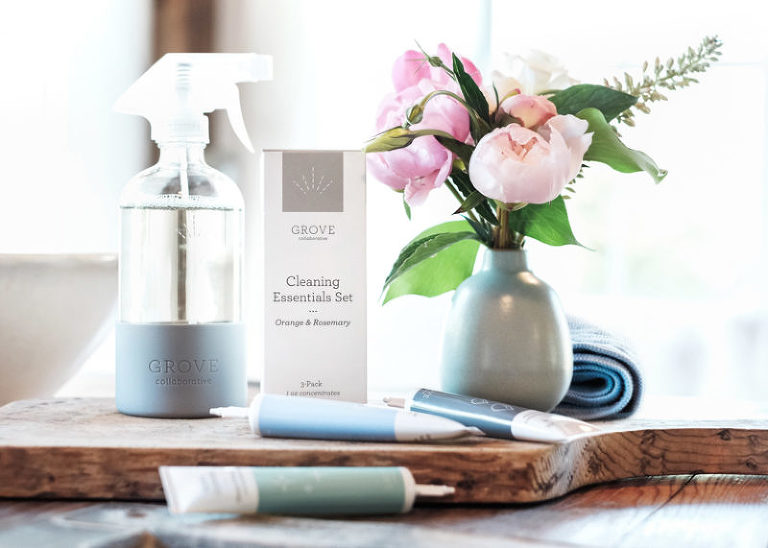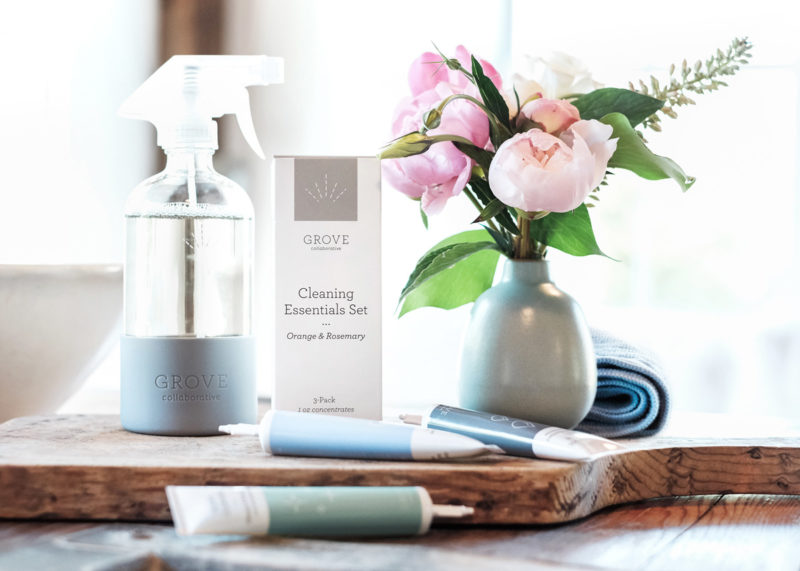 Here's a common myth I hear a lot: Making the switch to green cleaning products is  too expensive.
I can say from experience that creating a green cleaning kit can be easy and affordable. You don't need a cabinet stuffed with products — in fact, I now use fewer (and better!) products. I am in the process of changing out my cleaners from what I've always used to natural cleaners.
If, like me, you're trying to reduce your impact and create a healthy home, I can't recommend Grove enough.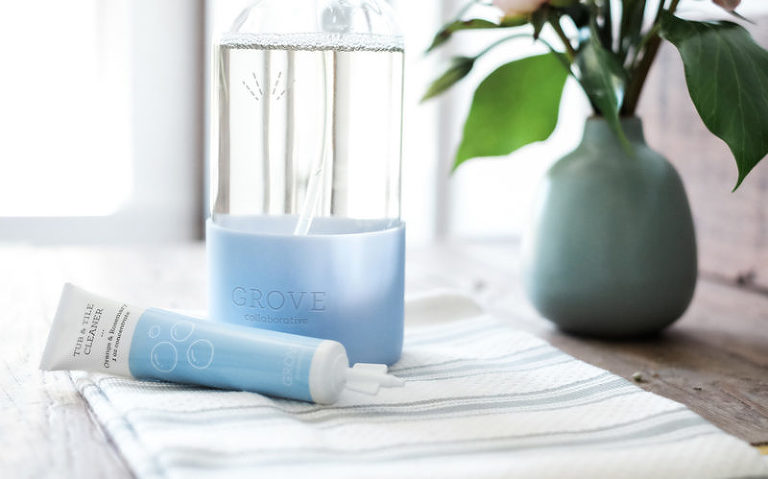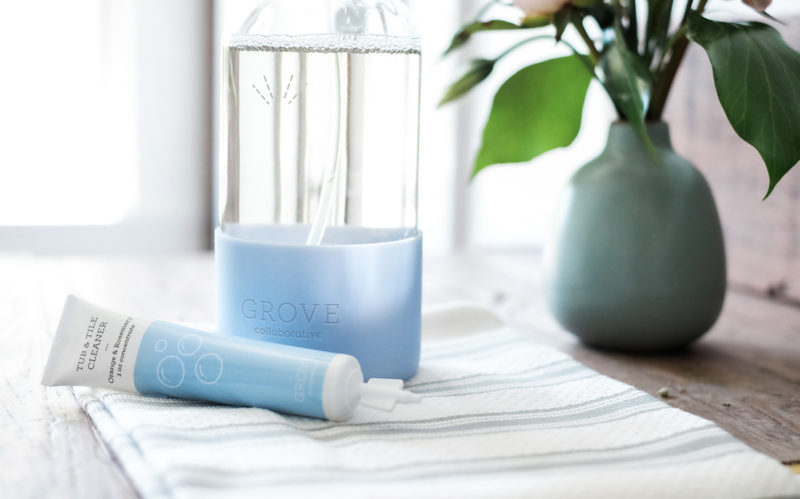 Here's how to get your free gift and give Grove a try:
Sign up for Grove Collaborative here:  http://influencer-tracking.grove.co/SF1Ym. New customers will receive the following gifts for no charge when you sign up during this time frame: Dates: 

October 10, 7:00am PST

 – 

October 15, 6:00pm PST

Grove Collaborative Cleaning Concentrates (3 Pack)
Grove Collaborative Glass Spray Bottle
Grove Collaborative Microfiber (3 Pack)

To receive this offer, your order needs to be a minimum of $20. Choose the combination of products and scents you love and receive your first box within a few days.
You made it! Click Finish & Pay and place your order.
If you are an existing customer, you can redeem free Grove walnut scrubber scours here: http://influencer-tracking.grove.co/SF1Zy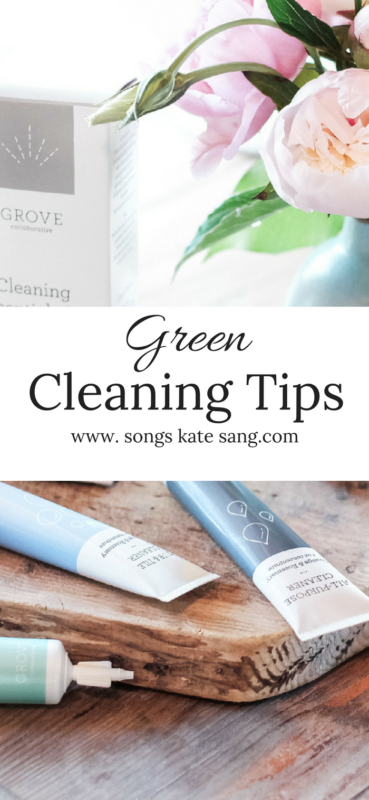 Then come back here for my green cleaning tips:
I feel good about using reusable glass bottles for my favorite products, knowing I'm not adding more plastic bottles to landfills. Plus, this colorful Grove spray bottle adds a dose of style to your cleaning routine! I love that they added a silicone sleeve to keep it from slipping out of your hand.

Concentrated products create less shipping weight and less waste. Each 1 oz. Grove concentrate creates 16 oz. of product — just dispense it into your spray bottle, add water and start cleaning.

All-purpose cleaner can replace a shelf full of products. Grove all-purpose concentrate works on countertops, appliances, sinks, backsplashes and more.

Did you know glass cleaner can do more than windows? Use your Grove glass cleaner concentrate to get grime off windowsills, clean dusty light fixtures, and shine up your wedding ring.

Choose a bathroom cleaner that does double-duty. I keep a bottle of Grove tub & tile concentrate under my sink, and it's the only product I need to clean the whole bathroom.

Curate your cleaning kit by choosing gorgeous products in complementary scents. These Grove concentrates come in a heavenly orange & rosemary scent that works in any room.

I've found that purchasing products from Grove Collaborative not only saves me time, it's also more affordable than picking up products at the grocery store. Grove hand-selects the best natural products and delivers them (carbon offset) right to my doorstep, on my schedule.

Bonus tip:

Once you've submitted your Grove order, you'll be signed up for the free 60 day VIP trial. For 60 days, you'll save even more with free shipping, free gifts, price matching, exclusive sales and personal service.