This conversation is sponsored by Grove Collaborative. It is my honor to share news with you from a company that I enjoy and support!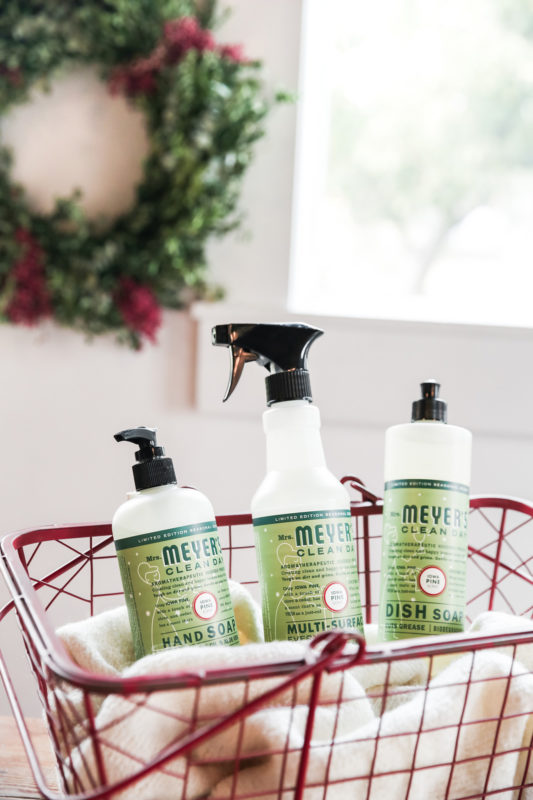 We're in that magical and ridiculously busy stretch of the year where the calendar is overflowing with school plays, parent-teacher conferences, holiday parties, celebratory dinners, and family get-togethers.
For the most part it's fun, but sometimes I just want to close the doors and hide.
In those moments, it's especially important to me that our home feels like a retreat from all the busyness.
Scent is one of my favorite ways to create a calm, restorative atmosphere, so I'm thrilled that Mrs. Meyer's is bringing back my favorite seasonal scents: peppermint, orange clove, and Iowa pine. 
Cheerful orange clove is a great stress reliever and crisp Iowa pine instantly puts me in the holiday spirit.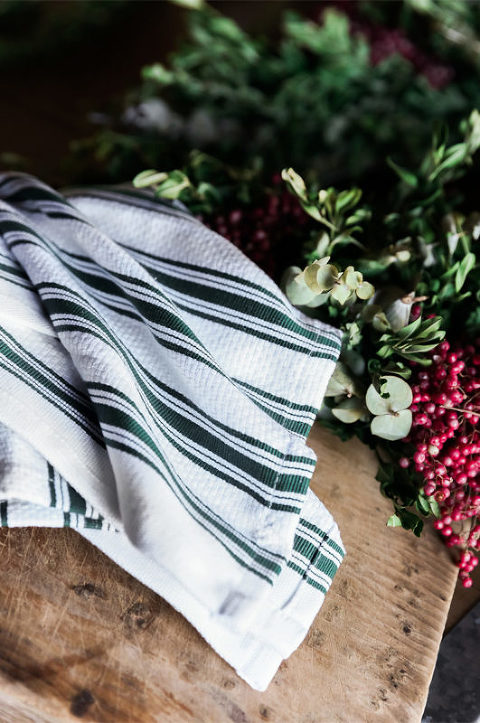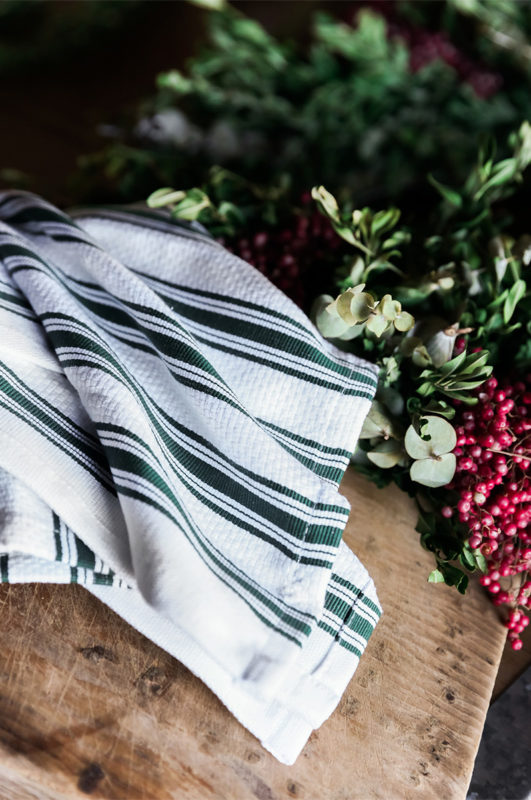 Now you can experience the magic of Mrs. Meyer's for free with this Holiday Set from my friends at Grove Collaborative. Whoop!
When you place your first order of $20 using my link (click here), you'll get:
Mrs. Meyer'a holiday hand soap
Mrs. Meyer's holiday dish soap
Mrs. Meyer's holiday multi surface spray
Grove Collaborative seasonal kitchen towel 
Existing customers using my link (click here) will get a free set of Grove walnut scrubber sponges. I love handing these sponges to the kids to use during cleaning. They really do a great job without being too rough.
Whenever I'm feeling overwhelmed, I like to pray during everyday tasks like doing dishes or washing my hands. I pray over my kids or my husband's job. I pray for my neighbors and my friends who are ill.  Just a few minutes in prayer can really bring me back to remembering what is important in this world. 
This Grove kitchen towel feels like such a treat to use, too. It's perfect for streamlining a busy kitchen, since you can use it to dry dishes, drape it over bread dough while it's rising, and even grab hot cookie sheets out of the oven. It also works like a charm with Mrs. Meyer's multi-surface spray for whisking away messes on the stove or counter.
Another way that I bring order to my home this time of year is by using Grove Collaborative. Grove ships my favorite natural household products like laundry detergent, paper towels, and soaps to my doorstep on my schedule. No more rushing around stores and fighting crowds! It really helps me feel organized and on top of things which is essential during the holidays.
Once you submit your first Grove order using my link (click here), you'll also be signed up for the free 60 day VIP trial. For 60 days, you'll save even more with free shipping, free gifts, price matching, exclusive sales and personal service — perfect if you're trying to stretch your holiday budget!
I hope your holidays are wonderful and peaceful! I can't believe they are already here upon us! Have a wonderful week!