Julia and Nate had their first dance at school. It was called The Winter Formal. All I can say, is it made me totally want to pretend to be their classmate and go to high school with them. I may have snuck onto the dance floor for the Cupid Shuffle. Maybe. No one is really sure who that awesome dancer at the front right was. Probably a mystery forever.
Anyways…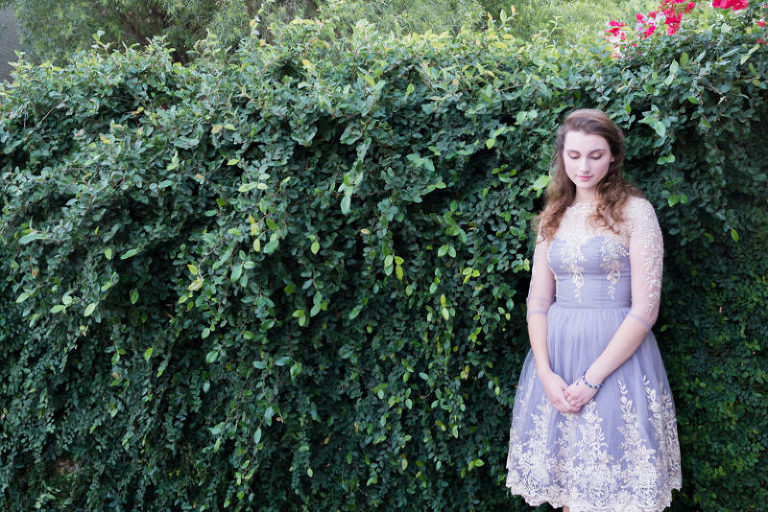 First  I have to tell you the story of the dress. Julia found this dress online and had it shipped in plenty of time. Well, the week of the formal came and no dress.
She borrowed a dress from a friend and another mom mentioned that she knew someone who had daughter's Julia's size that probably had a dress she could borrow. I was relieved because then, she could have choices! Maybe that would make her feel better.
On Friday, we received a text that the dress was still in New York. On Saturday morning, we received a text that the delivery date would now be Tuesday. I called Diane (the mom with daughters Julia's size) and she was so kind and sweet. She apologized profusely because she couldn't find the dresses. They had just moved and she had put them all together for easy access, but she just couldn't find them. Saturday morning we had the sweetest phone conversation and we asked St. Anthony for intercession to find the dress.
As I hung up the phone, I walked over to Brian to tell him about our conversation.
He looked at me and told me that Julia was in her room, trying on the dress.
What?!!!
The dress had arrived! The one that was still in New York! I called Diane back excitedly and we laughed that we asked for prayer on finding the dress, but we didn't specify which one!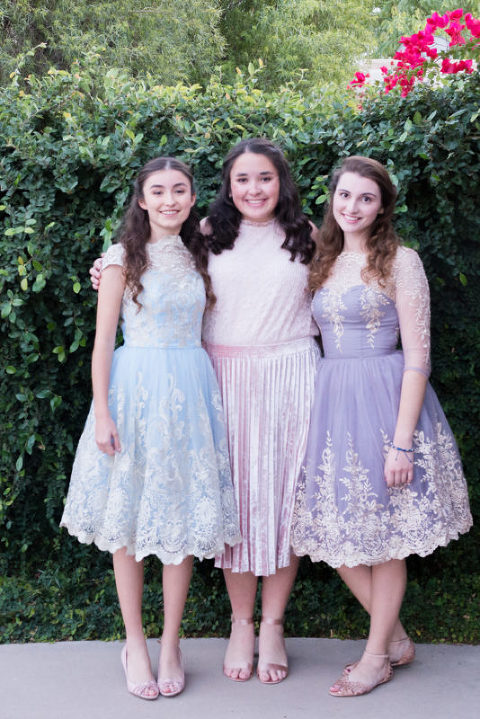 Julia, Clare, and Julia
Friends came over to help with makeup and hair and laughter was heard all over the neighborhood! It was so fun to listen to them ooh and ahh over each other. They looked like princesses.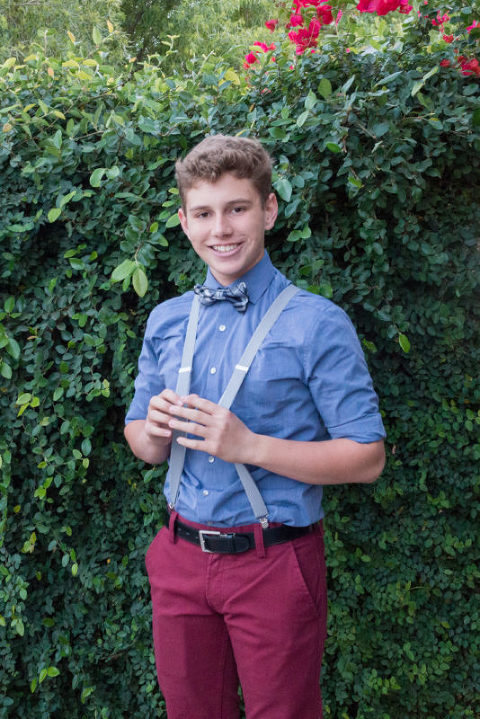 Nate didn't mind the attention at all!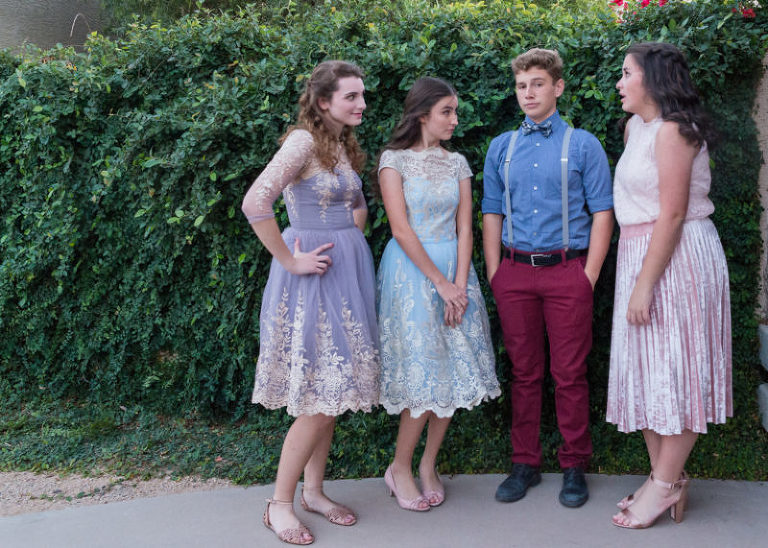 The dance was magical. The Ushers and Doughtys made their famous italian dishes and a dance instructor taught them everything from The Cupid Shuffle to The Virginia Reel. Everyone was laughing a smiling. I played the role of photo booth photographer (really, just a wonderful excuse to stand in the corner, hide behind my camera, and beam with joy watching my oldest two dance the night away).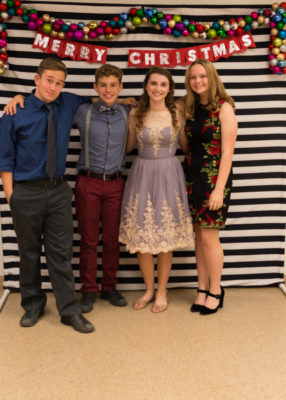 Christian, Nate, Julia, and Mackenzie (our first Arizona friends)
My friend Christina, from Blooming Cactus Events, set up the cutest photo booth! I didn't have to do a thing with it, and I'm so thankful! It looked adorable!
It was a magical night for the history books. One of the teachers sent this quote from A Christmas Carol, which sums up the evening perfectly.
"In they all came, one after another; some shyly, some boldly, some gracefully, some awkwardly, some pushing, some pulling, in they all came, anyhow and everyhow. Away they all went, twenty couples at once, hands half round and back again the other way; down the middle and up again; round and round in various stages of affectionate grouping; old top couple always turning up in the wrong place; new top couple starting off again, as soon as they got there; all top couples at last, and not a bottom one to help them. When this result was brought about, old Fezziwig, clapping his hands to stop the dance, cried out, 'Well done!'"