In the great Christmas of 2017, the elves failed to make an appearance at first. I was mostly sure that the kids had forgotten and weren't concerned about why they were not there until Riley asked about them. I panicked. It was at least December 12th when he asked. I quickly concocted a genius plan sure to cover up any mom fail stories. Feel free to borrow said plan.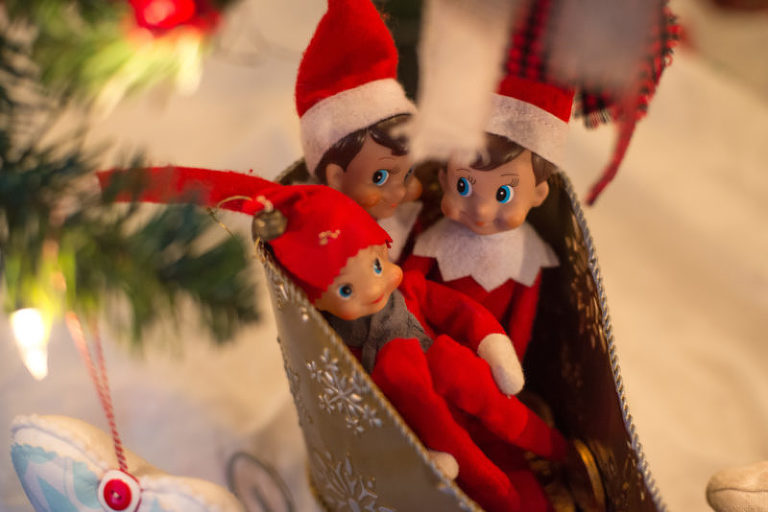 I told Riley that the elves had written a letter. They had apologies to make.
Their arrival was late this year and in fact, it happened on St. Nicholas Day. When they arrived at our home and found the shoes full of candy, they piled their sleigh full of the candy. Then, they were so embarrassed by their behavior, they had concealed the candy by sitting on top of it. They felt absolutely terrible. They made it appear that mom had forgotten St. Nicholas Day, too. (gasp!).
They promised to never take all the candy again and invited Riley to share the candy with all his siblings immediately.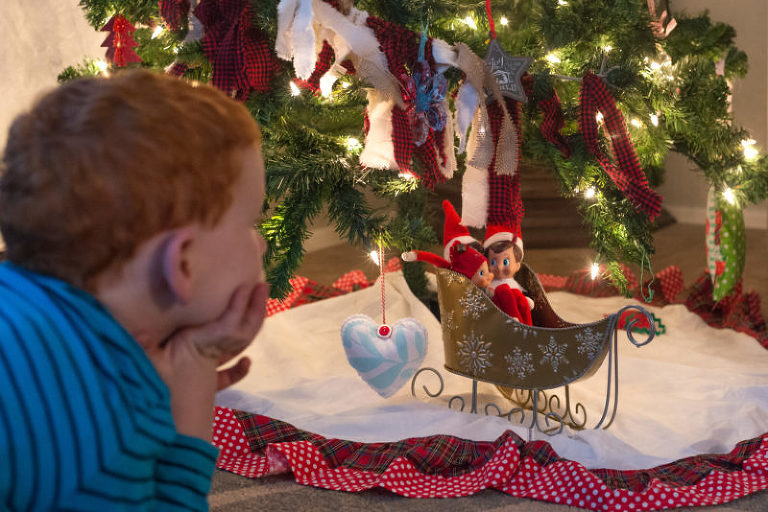 Riley watched them carefully for a few minutes. He decided their apology was sincere. For the remainder of December, little gold foil could be found all over the house. Was it the elves leaving trails of their mischief? Or was it Riley partaking of their loot? We will probably never know.