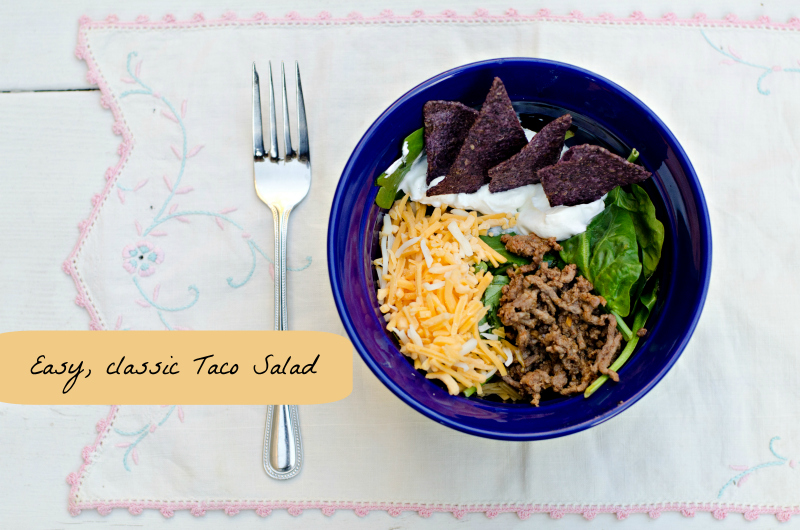 Now this one… This is easy!  This is a Friday night staple for our family.
Brown the hamburger meat.  While that is happening, grab your lettuce, shredded cheese, sour cream, diced tomatoes, chips, olives….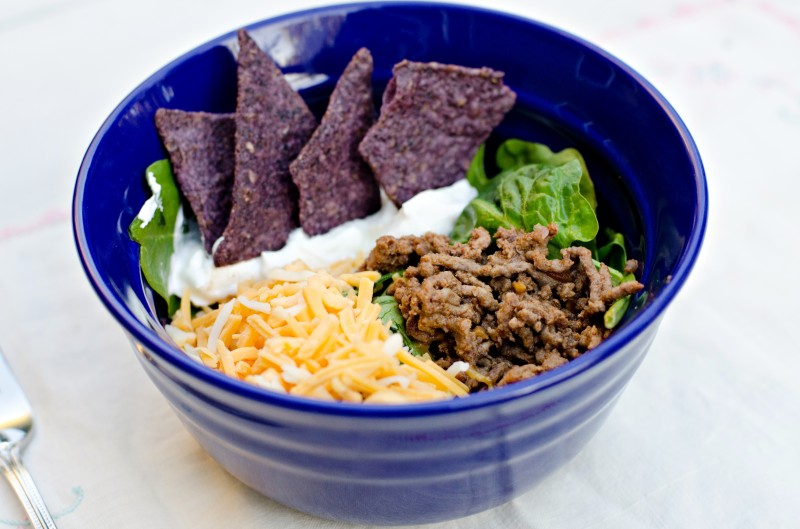 Anything that you would put on a taco!
I set up a buffet station and let the kids make their own bowl.  They love being able to choose what they put into their dinner.  It is always a hit.

Need more quick suppers? Check out these other great #15MinuteSuppers!
Follow 15 Minute Suppers on Facebook | Twitter | Instagram | Pinterest
and look for the #15MinuteSuppers hashtag too!
Head over to our #15MinuteSuppers Pinterest Board to see all the past recipes and more delicious goodness!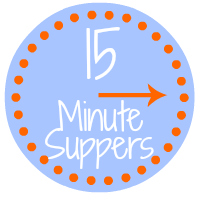 BLOGGERS: Would you like to join us at #15MinuteSuppers? We'd love to have you! Please check out the 15 Minute Suppers website or ask to join the Facebook group (for bloggers) to participate on Fridays…we'd love to have you join us.