Telling you about my friends is so fun. Surprising them with a little shout out makes me giddy.
I've shared my friend Jenna and my friend Cindy. Now, please allow me to tell you about my friend Lylah.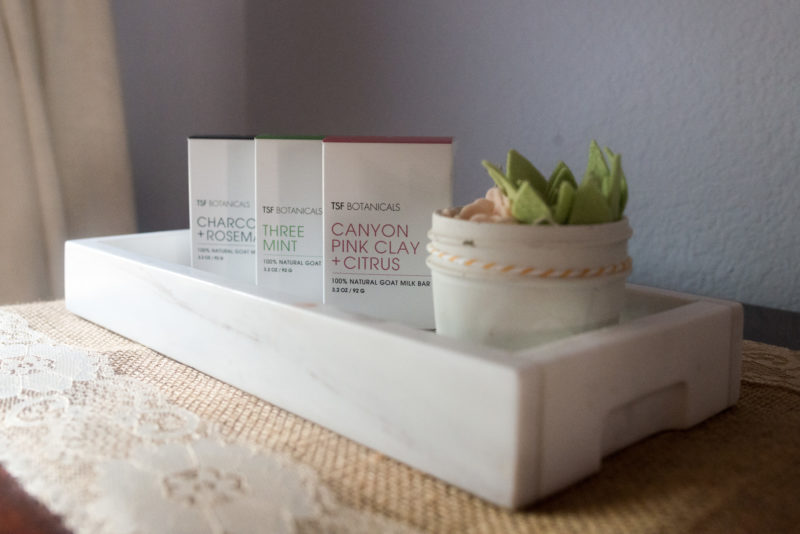 If you've known me for a while, you know that I'm in love with The Simple Farm.
About two minutes away is my magical place. It is my encouragement when I am anxious. It is my beauty when I need a muse. I love it there. A tree grows in their garden in honor of Grandma Wendy. They make the most amazing caramels from the goat milk.
I was feeling anxious one morning when I was 39 weeks pregnant with Sebastian. I drove up and she and Michael prayed over me. Sebastian was born that night, and although his cord was wrapped around his neck (just like Mary Alice), he was delivered by cesarean and all is well. I am so thankful for their prayers for safety and peace that day.
I stopped by a few weeks ago during their market and I was so excited to learn that Lylah and her beautiful daughter have launched a skincare line! It is called TSF Botanicals.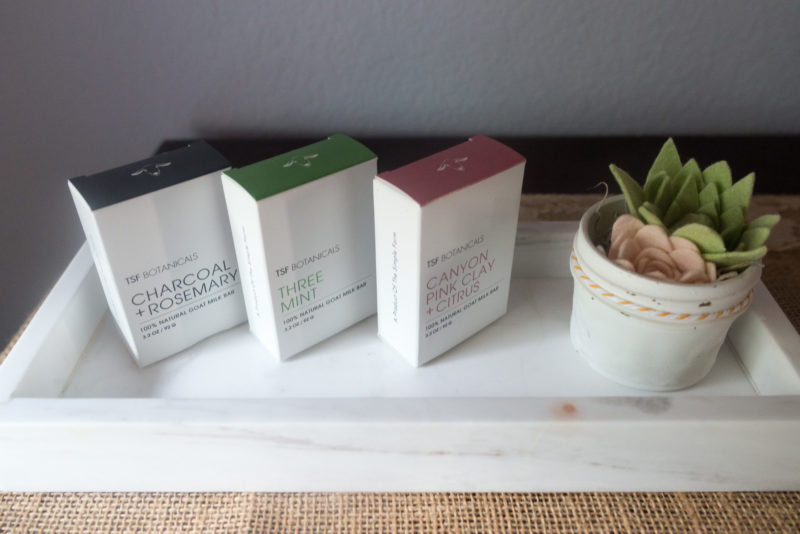 The packaging is absolutely darling. I love it. I came home with three of the soaps to try, just for you. First of all, my husband is not a big soap person. As long as there is some in the shower, we are good. He asked me last week about the soap! He couldn't believe how long it has lasted. (Winner!)
I am in love with the canyon pink clay + citrus scent. I may have hidden it on the top shelf. Maybe.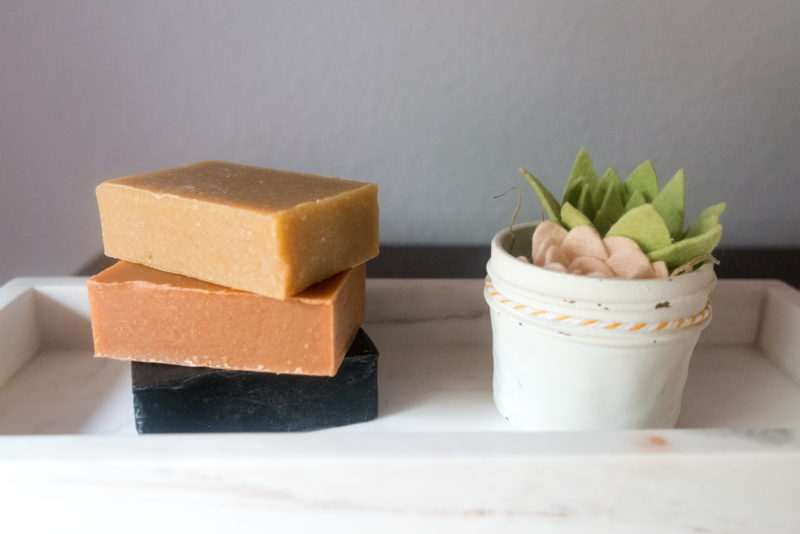 I'm so thrilled for Lylah. Watching her farm evolve and be so successful is a joy!