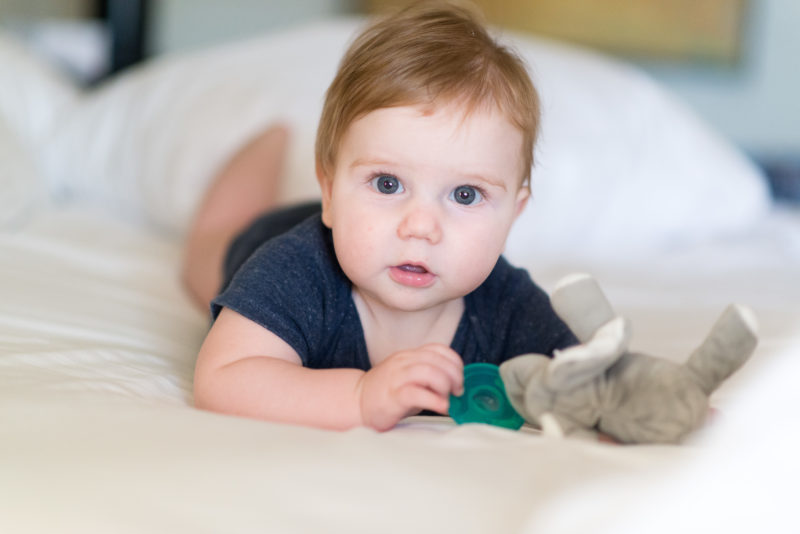 Dearest Sebastian,
You are so incredibly sweet. This post is so very late. In fact, you are technically already seven months, but I have a feeling that you are going to be totally fine with it. You have a very laid back, patient personality. You are bashful and charming. Your siblings are pretty sure you hung the moon and I completely agree. You are pushing up and so very close to crawling!
I bet you will have it down by 8 months! (But it's totally fine if you don't – take your time!)
I love you to pieces.
Love, Mom