This conversation is sponsored by Nielsen-Massey Vanillas and McCrea's Candies. It is my honor to share news with you from a company that I enjoy and support!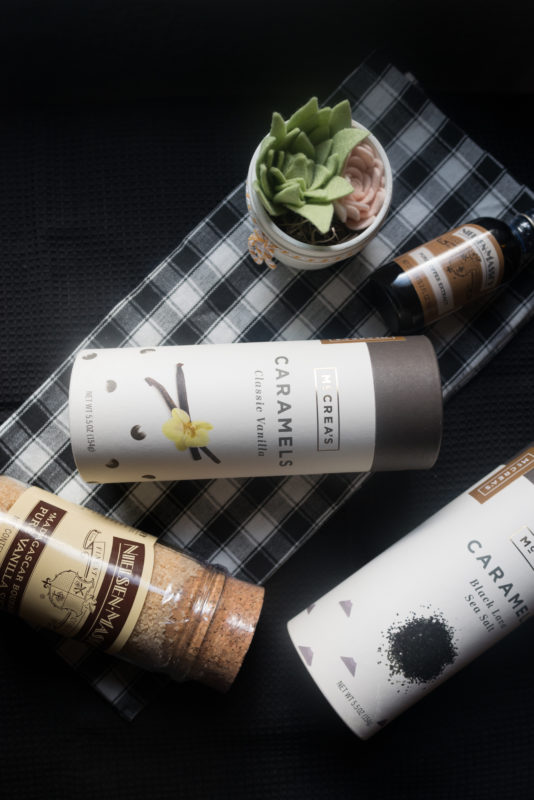 Maybe it's a Southern thing, but mama told me never to arrive at a gathering without a gift. Even if that means that I stop by the grocery store to run in for a bottle of wine or a bouquet of flowers, I'm not gonna show up without something. I can hear her saying it as I walk out the door and you know that I'll always do whatever it is she tells me to do!
When I opened the box from Nielsen-Massey Vanillas and McCrea's Candies, I was stunned. It was so elegant. The products are packaged beautifully and almost too pretty to open. Of course, I said almost!
Other than flour and sugar, vanilla is my most used ingredient whenever I bake. I have tried many different brands, and I can tell you that this one is absolutely decadent. It is sweet and tasty and makes everything you bake smell amazing!
So, I'm thinking this gift would be perfect when you are heading over to the home of the woman who just loves to host. Give her a little something to bake with and a little something to enjoy and relax with!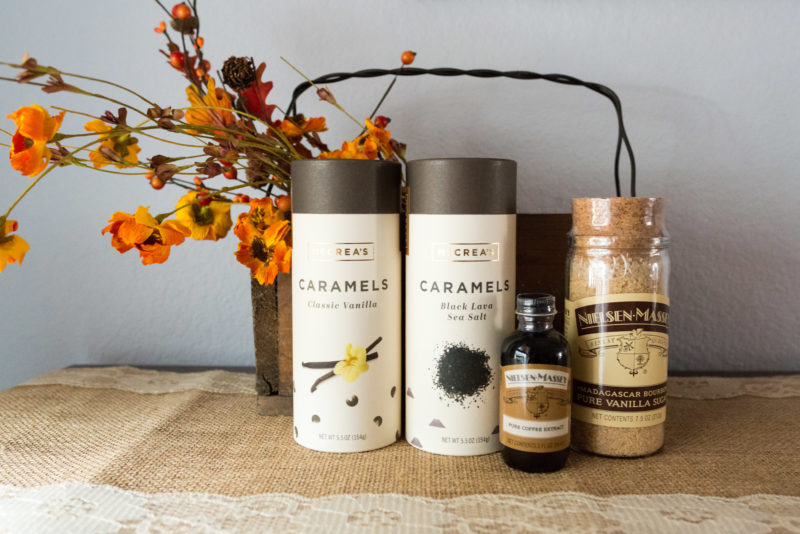 Items included within the gift basket:
From their websites:
About Nielsen-Massey Vanillas
Throughout its 110-year history, Nielsen-Massey has earned its reputation as a manufacturer of the finest extracts in the world. The full line of Nielsen-Massey's Pure Vanilla products includes: Vanilla Beans and Extracts from Madagascar, Tahiti and Mexico; sugar and alcohol-free Madagascar Bourbon Pure Vanilla Powder; Madagascar Bourbon Pure Vanilla Bean Paste; Madagascar Bourbon Pure Vanilla Sugar, Alcohol Free Madagascar Pure Vanilla, Organic Fairtrade Madagascar Bourbon Pure Vanilla Extract and Organic Madagascar Bourbon Pure Vanilla Beans. Nielsen-Massey Fairtrade products are certified by FLO-CERT.
Nielsen-Massey also offers a full line of Pure Flavors: Pure Chocolate Extract, Pure Almond Extract, Pure Orange Extract, Pure Lemon Extract, Pure Coffee Extract, Pure Peppermint Extract, Orange Blossom Water and Rose Water. All Nielsen-Massey products are All-Natural, Allergen-Free, GMO-Free, and certified Kosher and Gluten-Free. The company is headquartered in Waukegan, Illinois, with production facilities in Waukegan and Leeuwarden, The Netherlands.
About McCrea's Candies
McCrea's Candies was founded by husband-wife team Jason and Kate McCrea.  Building upon backgrounds in biology and chemistry, the McCrea's transitioned into the sweet science of candy making after double layoffs.  Started in a home kitchen, McCrea's Candies now offers a full line of mouthwatering caramels to retail outlets throughout North America.
Guess what?! Just in time for the holidays, they would love to send one of you a set! I love this part of my job! Be sure and enter below.